Given the consequences that the generation of highly polluting energy has brought to the planet for years, the energy industry is evolving towards the use of sources that generate clean energy. Proof of this is that the market of power generators or gasoline plants is estimated at 50 billion pesos per year.
However, the challenge of generating renewable energy is not only for governments and companies, it is also within the reach of people, who can use renewable and clean energy on a daily basis. Colombia is among the countries seeking to make this transition, and beyond the plants and short and long-term projects, technologies have arrived in the country that allow people to move from their homes and that, in addition, they become a solution for regions that do not have a stable and quality energy service.
One example of this is portable power solutions. This initiative is from the company eco flow, a portable and renewable energy solutions company. The company arrived in Colombia in 2021, and seeks to expand its presence in Latin America given the prevailing need to contribute positively to the ravages of global warming.
With the aim of strengthening the ecosystem of portable energy and so that Latin America can have access to new technologies, Ecoflow promotes 2 series of portable energy stations in the region, the series River y la series Delta.
"We are a brand of energy solutions, what we want is to put energy within the reach of users. With renewable energy options, clean energy, that allows to be a solution for those communities that present needs in the flow of energy", says Henry Calderón, distributor of Ecoflow in Colombia.
El portable energy equipment differs from those already on the market by having a simple and agile technology. It fulfills the role of a battery that intelligently saves energy and makes it more optimal. the river characterized by being compact and portable with up to 9 ports and a capacity from 210Wh up to 1440Wh and the Delta has capacity from 882Wh up to 25 KWh.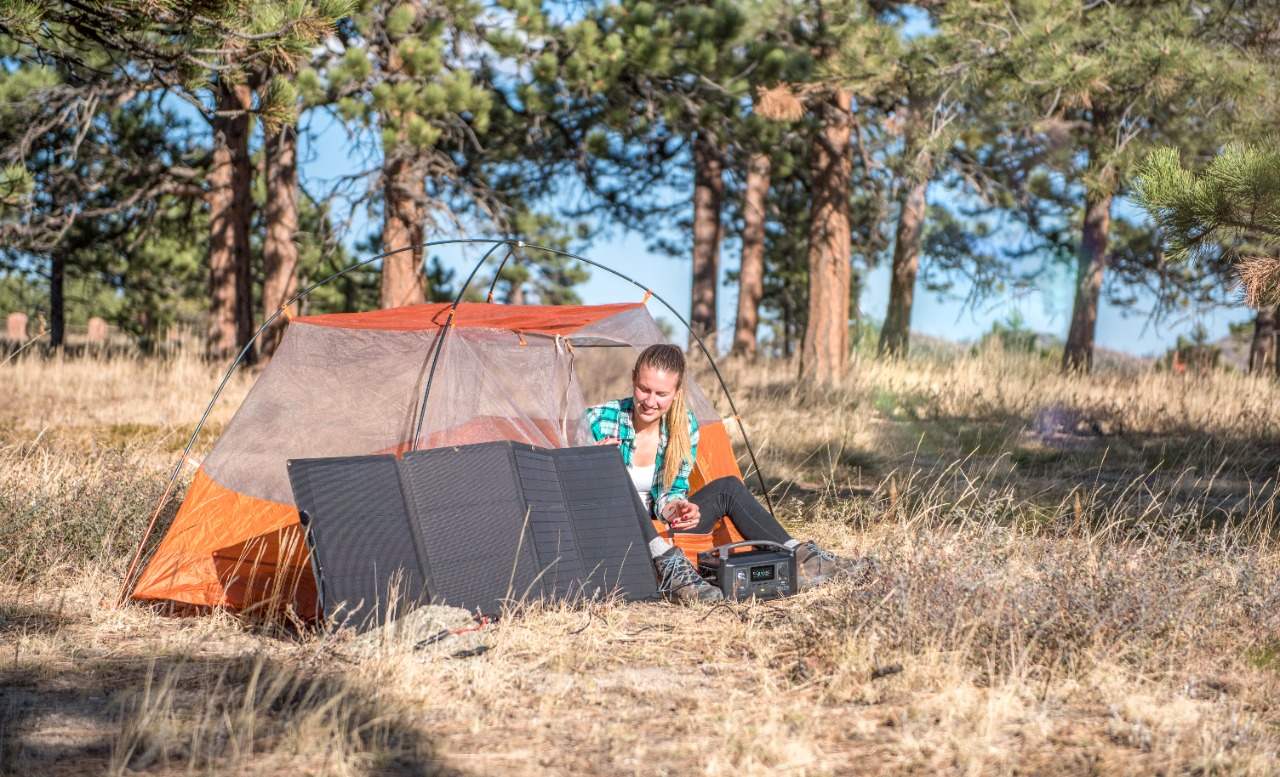 "The brand also produces very efficient solar panels, and these panels, to be consistent with the solution, are also portable. Solar panels are imagined as a big dark board that you put on your roof, but our solution is portable solar panels. In other words, they are foldable, can be stored and are easy to carry".
The power stations offer their users a renewable source (solar) to recharge the stations, there are no polluting CO2 emissions when using batteries. The stations have a longer and continuous duration of use, depending on the device that is connected, they can last up to 2 weeks of operation until their next charge. In addition, you do not have to turn them off and let them rest to put them back into operation.
The company's portable stations have solar cells to recharge, and solar energy is one of the main sources of clean and renewable energy. The impact that the use of solar energy has on the environment is positive, since it is one of the least polluting and does not use exhaustible natural resources.
"Solar energy is clean energy, since its production does not generate pollutants. We have noticed that users are looking for clean energy generation alternatives and are beginning to migrate to energy solutions such as panels. Our solution is a backup solution, we have the alternative that if there is an outage, with our equipment it can support that outage", says Henry Calderon.
In 2017, the Ecoflow teams became part of Energyse Puerto Rico to bring electricity to the island after the Hurricane Maria. The project brought portable and durable power through power stations and solar panels. In Colombia they are supporting regions such as La Guajira, Caquetá and the Caribbean region.
In the country, this solution is not only offered for remote regions but also for the main cities. The idea is that the user becomes familiar with this type of energy. That's why There are 2 ways to charge them, one with conventional energy, with vehicles or through solar panels.
In the event of a power outage, the equipment can be connected to any electronic and electrical device. With a mobile application, the user will be able to know how much energy he is consuming and charging. Although it is a new technology in Colombia, the company already operates in 180 countries around the world.
Photo: courtesy eco flow