Until today, the sectorial deputy general director of the National Planning Department spoke with Impacto TIC about the CTI Conpes and other initiatives that, if applied in the next governments, could transform the country in these fields and position it better in the global context.
Public policy on Science, Technology and Innovation had not been updated for 12 years in Colombia. In December 2021, the Document Conpes 3582 of CTI (or CTeI, as it is also abbreviated) for the next 10 years (2022-2031), thanks to the articulation of the public and private sectors, academia and the scientific community, and taking into account the recommendations of the Wise Men Mission.
The development of Conpes was led by the National Planning Department (DNP), specifically by its sub-director general for the sector, Daniel Gomez Gaviria, who remained in the entity for 3 years and who today he retires from office.
With a retrospective look at his work in the DNP in these 3 fields in Colombia, Daniel Gómez gave Impacto TIC probably his last interview as a DNP official. He spoke about the progress made in terms of public policy, the titanic task of moving Conpes forward, the need to close the regional gaps that exist in terms of innovation in the country, the proper use of royalties and a balance of his management after leaving office.
Impacto TIC: Let's talk about the work of the DNP in the implementation of public policies in CTI and what has been done in the last 3 years.
Daniel Gómez Gaviria: The National Planning Department fulfills special roles in the Government, which are: first, serve as a think tank for the Government; is an incubator of ideas, It is an entity that does a lot of analysis, that does studies, it is an entity that analyzes data, that develops analytical tools and formulates public policy. And second, a very important function, which is articulate with many sectors.
In matters of Science, Technology and Innovation, we have a subdirectorate of CTI, led by Edwin Ramirez, which now with the restructuring of the DNP would remain in the Prospective and National Development Subdirectorate, focused on thinking a lot about the future.
In what we have done these 3 years, the first link that leads the DNP is the formulation of the National Development Plan, and each subdirectorate must lead the formulation of a plan. On this issue in particular, it was structured through some agreements, and there is a Pact for Science, Technology and Innovation. That chapter, which marked the roadmap for the 4 years, was a first contribution of the DNP. Throughout these 3 years we have worked in each of the areas. For example, in the area of ​​politics, we recently obtained the approval of the CTI Conpes, a Conpes that had not been updated for 12 years, and that comes after the creation of the Ministry of Science and the constitution of the Mission of Wise Men, after a number of advances and reflections in the formulation of the policy from the Government and from the academy.
There is another series of policies that are related to issues of Science, Technology and Innovation that we have approved in the last 3 years, in particular the intellectual property policy, which is going to be very important to think about how to monetize and how to market the value that there are within a number of assets that are often the product of research.
Was there any other project in the DNP that impacts the development of Science, Technology and Innovation in the country?
The other important process led by the DNP was the design and implementation of a new spending efficiency methodology, called ARCO –Articulation for Competitiveness–, which is not only for Science, Technology and Innovation. This methodology does a number of expenditure efficiency exercises based on information that was already available, and there was a specific analysis for CTI.
What is intended with ARCO – and what we have been implementing for 2 years – is that within the entire budget process, an analysis of the programs and projects in terms of their financing, their objectives, their beneficiaries, how effective and efficient they are in achieving different goals, where they are from, if the entities in charge are the indicated ones, and that there is no duplication between entities.
In addition, a third point is that it must be taken into account that the DNP leads the investment budget. This is a peculiarity of Colombia that has worked very well institutionally, and that is that We have all the sector knowledge to give subsequent control to all public investment projects in the field of CTI. The role that the DNP has played in the reforms and revision of instruments and the expenditure of royalties has made it possible to know how this instrument is designed, its implementation and monitoring for better tax benefits. Therefore, in our role as technical secretariat in the National System of Competitiveness and Innovation, we work on having a very close intervention with the entire system.
Finally, The DNP is also a center of thought, in which we generate information, analytical material that allows all actors to make better decisions. There it is worth mentioning the Departmental Innovation Index that we take out every year and that allows us to understand how the issues are by departments in terms of CTI.
How was the construction process of Conpes in CTI, and what concrete advances will this new policy bring to the country?
Since I worked at the Ministry of Foreign Trade in 2015, there was an attempt to draw up a CTI policy. The formulation of a Conpes is an exercise that in itself is extremely valuable and important. It is key when it is approved, it is key when it is implemented, of course, but the process itself is very valuable, because it necessarily requires a close dialogue with all the actors involved. Those actors involved in STI issues do not always have similar time horizons, similar planning horizons, they do not always have similar incentives, and precisely for this reason it is such a crucial policy issue, because public policy has to manage to align all these interests and incentives to achieve progress in the contribution of Science, Technology and Innovation.
The Conpes was built in 2 years, and had the participation of all the entities involved from the National Government. This Conpes is very useful to articulate and coordinate actions between public entities. If there is a policy that only requires one sector, then a Conpes is not needed, the minister of the area and his team are in charge of the policy and implement it. The Conpes is very useful when it is necessary to coordinate, articulate, agree and agree on an action and follow-up plan, and the participation of all entities is key there.
«There were 3 rounds of socialization, 40 meetings, more than 1.500 comments, meetings with the scientific and academic community, a lot of dialogue with the private sector, with think tanks, with multilateral organizations that are a great ally of Colombia, and we worked very well with the technical teams of the World Bank and the IDB, who in addition to giving credits did a very nice technical job with us of reflecting on where the policy is going».

Daniel Gómez, former sector subdirector general of the National Planning Department.
You can also read: Colombia has a new science, technology and innovation policy
What we want to achieve with this Conpes is to have a modern vision of the role of Science, Technology and Innovation, of the type of instruments involved in its promotion to ensure that CTI really has a greater impact on social, economic, environmental development. and in sustainability. We had to incorporate many new visions, all of this built on the results of the Mission of Wise Men. What we want is to increase the amount of private and public investment in R&D as a percentage of GDP, we want it to rise to at least 1%, and to improve our position in global indices such as the Global Innovation Index.
There are very specific goals at Conpes, for example in human talent training, we want to assign 900 postdoctoral stays and close this gap between the private sector and high-level academic training for research, where Colombia, unlike other countries peers in Latin America, has very little participation of researchers in companies, most are in universities. I believe that what this Conpes achieves is to consolidate a modern vision that incorporates everything learned in the last 12 years plus the mission of wise men: new tools, new goals, new instruments to achieve precisely this role of aligning the incentives of the academic community, entrepreneurs, public sector, and to increase investment, increase the impact of CTeI in all these different areas of development.
One of the fundamental axes of this policy is talent, such as regulating the administrative career of a researcher and empowering more children and young people to be interested in CTeI careers. How will this process be carried out and how will this be enhanced? field in the country?
This Conpes has a vision that ranges from the child population, youth to the insertion of human talent in the labor market. There are 9 relevant actions and I want to highlight some of those actions in this axis, which is human capital.. First, there is all the normative part that regulates the administrative career of the researcher for scientific, technological personnel, public research centers and institutes that is headed by the Ministry of Science. Second, there are some actions to generate postdoctoral stay programs, to give priority to the linking of entities from the business sector, this responds to a very clear diagnosis that we do not have enough researchers participating in productive units and that there is enormous value in terms of innovation.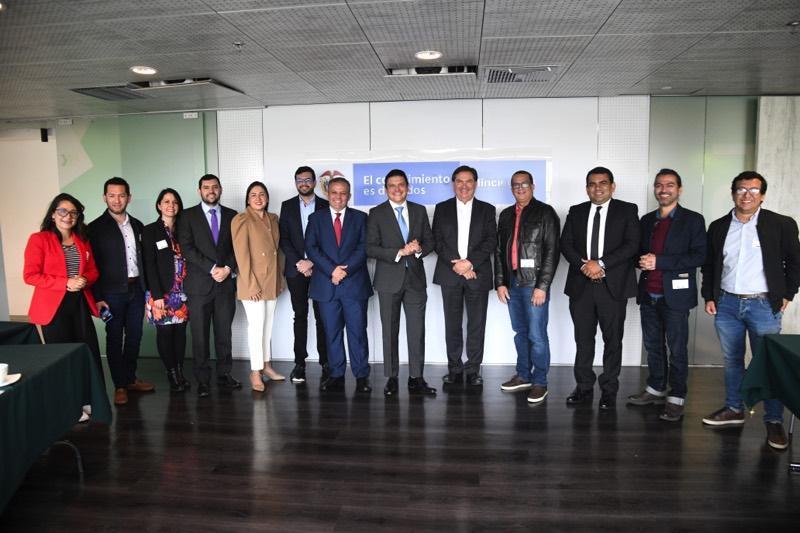 Third, it is the offer for training young people and adults, and thinking a lot about future technological trends, technologies related to what is known as the fourth industrial revolution, topics such as the Internet of things, virtual reality, all that type of technology related to that fourth revolution, it is a mission that is in charge of the ICT Ministry, there you can see how the ministries interact. Finally, there is a beautiful action that seeks to implement a strategic route to stimulate vocations in science, technology and innovation, which is the part of children and adolescents with actions to harmonize between territorial entities, the plans, the emphasis given to local level to the development of interests in CTeI issues, here we leverage in particular in the CODECTI (departmental councils of science, technology and innovation).
You can also read: Ministry of Science, Technology and Innovation has a new regulatory framework
Another fundamental axis of this Conpes is financing, there is talk of incentives for greater investment in CTeI, there are cities and departments with great investment but there are others that are far behind and with gaps between regions. How does this policy eliminate this centralization of resources?
That is an important innovation in this policy, one of the guiding principles of the policy is the differential approach along several dimensions, one of them is the regional one. How to close this regional gap will be through all the reforms that have been made in terms of royalty investment -which is already 10% of royalties that goes to science, technology and innovation- and the system of open calls, competitive for projects that generate capacity building at the local level to use the resources. A problem that was seen in the past was the lack of projects, and that is in line with the philosophy of Conpes and IDI, which tells us precisely about these regional gaps, shows us that one has to build capacities at the local level, which implies having infrastructures, governance, human capital and at the same time we must generate policies and provide resources. If one gives a quantity of resources for nanotechnology in a place where they do not have any type of capacity in laboratories, then that money is not going to be spent very well.
Closing that regional gap is one of the bets that are specified in this differential approach, there are other important ones as well, such as the gender gap, it is also an important gap where policies and incentives must be generated to level the playing field
because we know that there are a number of factors that have nothing to do with scientific capacity but with the economy of care, gender identity, all the issues are from the other technical direction of the DNP, but they are reflected here, and there are also have to level the playing field with various kinds of policies.
How are the resources of the General System of Royalties in matters of CTeI being allocated to those regions of the country that need more attention?
The first thing is that you have to understand that gap, the publication of the IDI that already has several versions, we are going to the fifth, generates that information to be able to understand where to focus and where complementary investments are needed, this is a very important input. Here what we saw in the last version is that 55% of the departments are at the level that we classify as medium-low and low, only two have high performance, which are Bogotá and Antioquia, there is clearly a dispersion in the components.
Royalties are a great source of financing, it is the mechanism through which we are going to be able to transfer temporary, exhaustible wealth, it is wealth that is going to end, these investments are a way of transferring that and turning it into permanent and long-term wealth . What we were seeing is that there was a shortage of projects that were spent on royalties, so we have several important bets: 1. set a fixed amount for this item CTEI, 10% royalties.
2. What was done in the last 3 years was to modify the way the CTeI plan works, passing it to a system of open and competitive public calls, it is really a turning point where in the last 3 years we have invested 2,8 billion pesos on local CTeI issues, this amount is equal to what had been spent in the last 7 years, so in 3 years we spent 7 years accelerating investment in CTeI.
Another important point here is that you have to think about other sources, royalties are an important source for regions, but the other is the General Budget of the Nation, and how we can leverage expenses that are made anyway to generate innovation. So there we are working on implementing an article that remained in the Intervention Framework in CTeI where the exercise of requiring a percentage of investment from each sector of the National Government in innovation issues is carried out, and that is very reasonable, all sectors can think how to spend resources on innovative topics. For example, the Ministry of Transport in new materials for highways, in new designs, etc; housing sector, agriculture, industry and commerce, then everyone within their PGN should be thinking about how much they are going to spend on science, technology and innovation issues.
It is not just an issue for the Ministry of Science and that is also a value of Conpes and of politics in general, recognizing that CTeI issues are not just for the Ministry of Science, and they are a very cross-cutting issue where many sectors must be involved.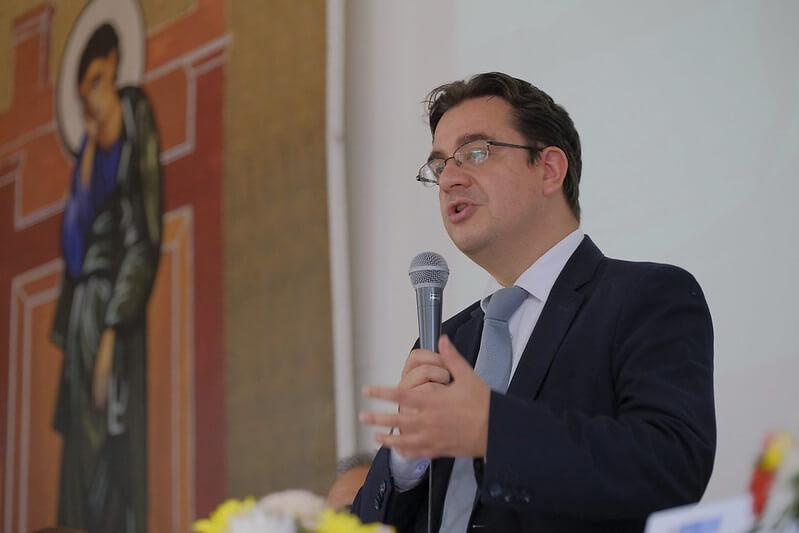 This is the last year for this government. What is your balance in CTI since the DNP? And what do you think should be a fundamental issue for the next government?
The DNP has a very nice role of giving continuity to the policies, it has a State role, in addition to having a government role. The DNP will be leading the closure of management and also the entire process of connection with the next government.
There are several important achievements:
1. In institutionality, in 2019 we had a International Mission of Wise Men that generated a quantity of information that must continue to be used, continued to be implemented. My first invitation is to continue implementing all the information from the missions, the Wise Men's Mission is the one most directly related to CTI, and there are also very important messages in the CTI internationalization mission that would also invite the next government to use all that knowledge and information.
2. The Ministry of Science is created, This is an important institutional advance that gives greater height, articulation capacity and political leadership to STI issues.
3. The National Scientific Council, which is going to be an important instance to give direction in matters of scientific prospective.
4. We are migrating –and this will be key for the next government– to an R&D measurement that complies with OECD standards with the Frascati Manual and with all the standards required to be more internationally comparable. This is going to be institutionally very important.
5. In management and execution of resources, I already mentioned the 2,8 billion pesos in royalties, and we seek to reach this year's goal of 4,8 trillion pesos in tax benefits. In this matter, impact evaluations were required, analysis to understand which companies were benefiting and which were not, and generate changes in the mechanism that today allows startups, innovative companies and young people to also use this figure.
6. Regarding the CTI Conpes, which has a 10-year vision, we hope that the next government will continue to implement it. The invitation is to continue implementing all the action and follow-up plans, accelerate, give it the publicity and monitoring it deserves, and understand that the policy has specific financing of almost 1,2 billion pesos, but that resource is to finance the whole strategy that leverages the other resources that I already mentioned.
7. In spending efficiency, continue with ARCO. I believe that ARCO is going to be a tool that deserves international awards, It is a great public innovation and it will help us to make public spending more effective, including CTI.
What message do you leave to the next government after these 3 years of management and your contributions to the country in CTI?
My invitation is that all these advances mentioned should be given continuity. We have prepared some very innovative, very powerful policies that must be applied and have continuity. The worst for public policies, the worst for progress, is that there are radical changes in the direction of public policies.
These policies can always be improved, we must always continue analyzing, evaluating, monitoring and adjusting, but it is very important that processes that have been participatory, that have been informed by international experience, that result in a great consensus such as the CTI Conpes, have a solid implementation during the next 3 governments that must implement them.
---
Main Photo: National Planning Department