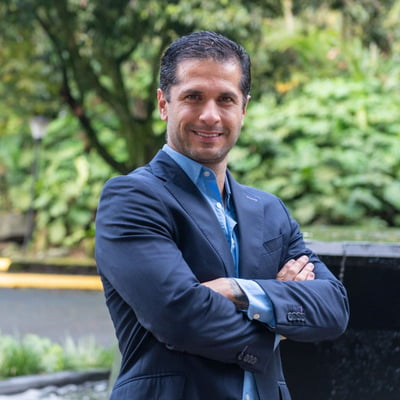 In his first participation in the Banking Convention, Huawei continues to consolidate itself as an ally in the Digital Transformation of the financial sector. Through the public cloud, Huawei is working to make digitalization a simple and optimal process for entities and end users.
In an interview with Impacto TIC, Fernando Vegas Cueto, development director of Huawei Cloud Colombia, tells us about the opportunities in the technology and financial sector, the Digital Transformation of other sectors and the support for new actors such as startups.
Huawei was part of the allies in the coverage of the Banking Convention. Fernando Vegas also participated in the media center de Impacto TIC and in the Hangout: Transformation, innovation and smart regulation: the future of banking in Colombia.
What has been Huawei's accompaniment in the Digital Transformation of the banking sector in Colombia and in the region?
We have become allies of the financial sector in Latin America, especially in its path towards Digital Transformation. Today digital banking goes beyond making transactions from a cell phone, it goes to the point of being able to generate new entries to new customers from the digital world. At Huawei, we firmly believe in digitization and we have focused on helping banks so that they can have those necessary tools that they do not have in the physical world today.
Through the cloud services we offer, the banking sector can take advantage of the data they continuously receive and manage it through technology for better decision-making. Many of the banks today do not have the current infrastructure to be able to transform digitally, so they use and resort to public cloud providers like us in order to reach their customers in a more agile and optimal way.
At Huawei we are convinced that the public cloud is an accelerator of an important vehicle for this Digital Transformation. Tools that were previously unthinkable to be able to acquire in a traditional bank, today companies have them at hand through an internet connection.
What kind of technologies are being used?
Without a doubt, information and communication technologies (ICTs) have had a profound impact on all sectors, including financial institutions. The new ICTs have allowed real-time interaction and the interconnection of behaviors. Mobile devices have been the optimal platform for the financial industry to deliver innovative customer experiences, while facilitating the internal collaboration of each company. This has given rise to new service models.
On the other hand, connectivity has enabled intelligence across devices, edges, and clouds to support distributed Artificial Intelligence (AI) in all scenarios and smart contacts anywhere. Ubiquitous intelligence drives intelligent, real-time decision-making models.
In the digital world, where everything is intelligently connected, more than 100.000 billion IoT devices will stimulate new business scenarios. Unlike traditional banking, which only served people, the Bank of Things (BoT) will also serve smart things, driving the rapid development of finance.
We are now seeing cross-platform, multi-nodal, distributed collaboration. This bottom-up model - involving a variety of stakeholders - will unleash the business potential of the banking sector and Digital Transformation will continue to be supported through public cloud tools with the aim of generating strategies for the use of data, AI, cryptocurrencies and blockchain.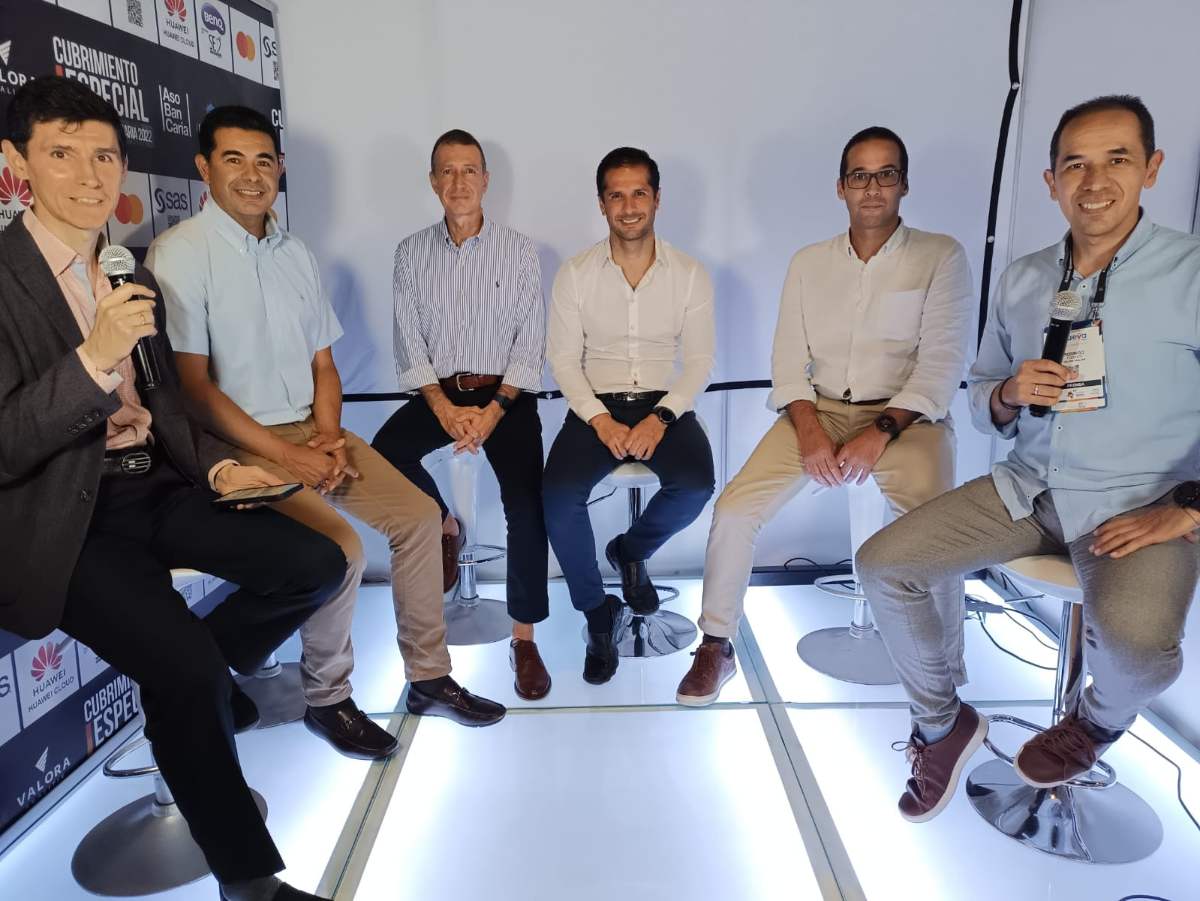 How does the public cloud become an effective tool for digitization? how is its proper use?
Through our public cloud, our clients have a shared infrastructure, where they can find different resources that adapt to their needs, based on security and constant support.
At Huawei, we work with companies from different sectors to understand what their digital transformation strategies are and where they want to go. Through that analysis, we can generate recommendations based on our regional and global experience of how they could best achieve those goals they have for both their clients and their products and services.
For example, We offer the financial sector the full potential of public cloud technology tools to be able to digitally move its services. If tomorrow the bank says that it wants to digitize the onboarding of its users' credit cards, we deliver all the infrastructure and platform so that they can digitize this type of product.
Startups are playing a very important role in this process. What is the support given to them from Huawei?
Colombia has become a technological hub with great possibilities to promote the digital economy, which in 2025 would move around 23 trillion dollars. Additionally, 1.100 high-impact startups were registered in the country, according to the Colombia Tech Report 2021.
In line with the above, one of Huawei's main objectives globally is to promote the growth and innovation of startups.
For this reason we have created different projects that seek to provide enabling technological tools to strengthen, promote and support the growth of deep technology-based startups.
For example, Through CeNube, a program in alliance with iNNpulsa Colombia, 34 technology-based startups were selected in 2021 to receive support for a year in order to implement technologies, tools and resources such as public cloud credits, training with experts, specialized certifications, mentoring, relationships, among other benefits, and thus accelerate and strengthen their business models. This accompaniment has an investment of around 2 million dollars in technologies, resources and knowledge.
What other sectors are benefiting from Huawei?
We are sure that for digital technology to remain relevant, we must continue to innovate and create value. The cloud, AI and telecommunications networks are three technologies that optimize Digital Transformation processes in any industry.
From the company, we can serve different sectors such as energy, banking, health, agriculture, government, education; among others. It is possible to implement our solutions in practically all sectors of the industry, optimizing them to work more efficiently for each of them.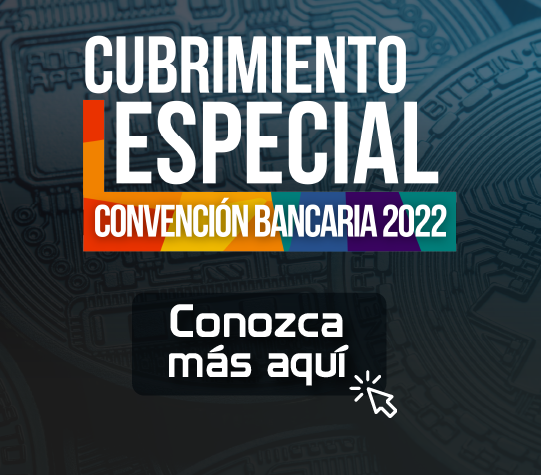 In our Huawei Cloud unit, we have already brought together more than 2.3 million developers, 14.000 consulting partners, and 6.000 technology partners, and have also made more than 4.500 services available. This has become an important platform for companies and governments to bring their organizations into the digital age.
On the other hand, we have the Huawei Digital Power unit that seeks to incorporate the latest ICT technologies with photovoltaic energy for optimal energy generation. Within this unit is a line of grid energy products that focuses on ICT technologies and offers smart grid energy products, solutions and services.
At Huawei, we want to be a support in the process of energy digitization in order to create a smart and sustainable world.
---
Photo by iMin Technology from Pexels