Companies increasingly rely on technology to have a successful operation. But until a while ago, the complexity and cost of the necessary tools made it impossible for companies of any size to be within reach; rather, they were a privilege for large corporations.
Now, technological tools are not only at the service of large multinationals with thousands of employees, but they are also within the reach of medium and small companies, or those that are just beginning.
Some developers specialize in creating solutions for large clients; others prefer to focus on smaller clients and startups, and a few offer solutions for both markets. In this last group is Zoho, a firm born in the United States but with much of India in its DNA, as its founder and current CEO, Sridhar Vembu, was born in that country.
Although it has been operating in Latin America for 15 years, with a corporate office in Mexico and partners that serve clients in other countries in the region, Zoho seeks to get closer to the Latin American market, where it is growing at an accelerated rate. Proof of this is the fact that next October 1st a second edition of Zoholics will be held in Colombia, the event for the company's clients, which already had a successful first time in the country, in 2018.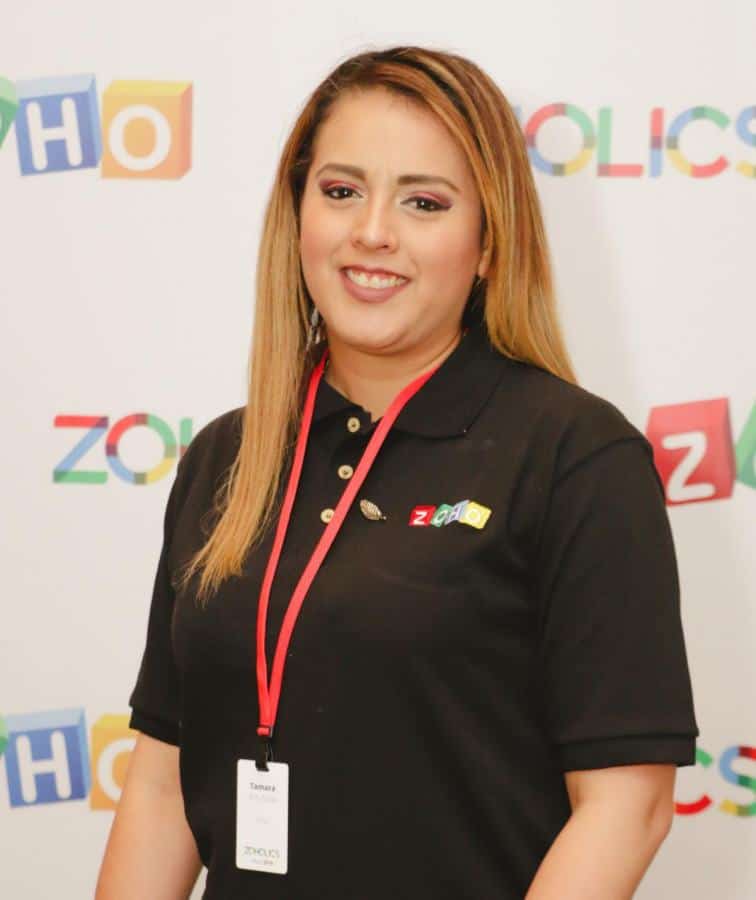 Colombia is precisely one of the most important markets in the region for Zoho. This is stated by Tamara Arruñada, Marketing and Events Manager of the company, who highlights the importance of the country: "In Colombia, the growth of Zoho has been exponential in the last 5 years. Colombia is a very important focus point for Zoho, it is one of the reasons why this section of Zoho for Latin America was created ".
The country disputes with Brazil for second place in the region's market, after Mexico. The figures, according to the executive, change daily in this dispute. The truth is that the growth of these markets is already making Zoho think about opening corporate offices in these countries. Although there is no definite date for this to happen, the idea is already on the radar.
8 years doing business in Colombia
Zoho has been in Latin America for about 15 years; In countries other than Mexico, the company has a presence through its partners. In Colombia, according to Tamara Arruñada, she has been working with this model for about 8 years, although from Mexico there is already a customer service line through which they communicate directly with the corporate office.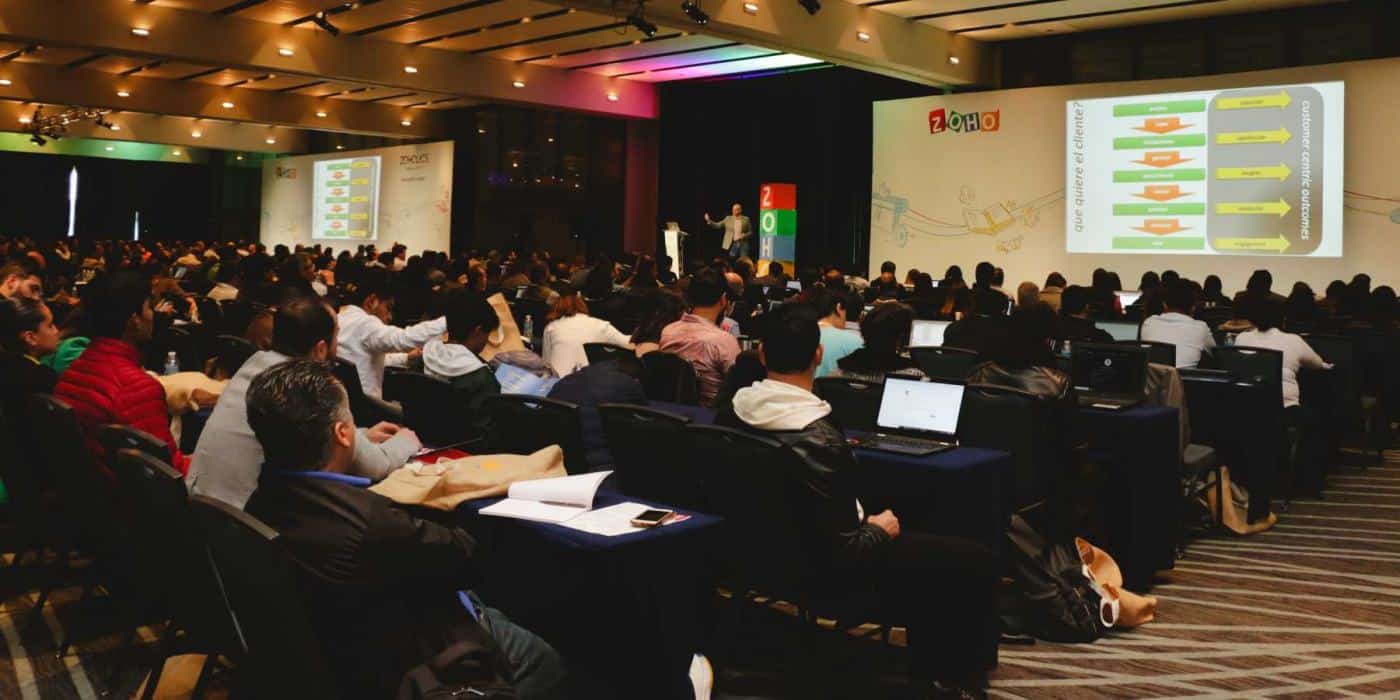 "In Colombia we started with small companies, with few people, who barely tied starting, and now we already have large companies that are looking for us so that Zoho is the solution they use in their company," says Arruñada.
Despite the particularities of the Latin American market, Zoho products easily adapt to each of the countries in the area: "Zoho applications are made to be 90% customizable, so they adapt to any type of company, to any need; and if they don't adapt, we have an application called Zoho Creator that is used to create applications".
You can have a company with very specific needs that our portfolio with more than 45 applications does not cover, but with Zoho Creator, rest assured that you will be able to create that application for you and, with Zoho Flow, join it to any other application.
Either way, Zoho continues to grow and develop products. In the next edition of Zoholics, the Marketing Hub will be discussed, a tool that serves to unite all the applications that have to do with marketing. "Our developers are always in constant training and listening to customer needs," says the Zoho executive.
Images: Courtesy Zoho.