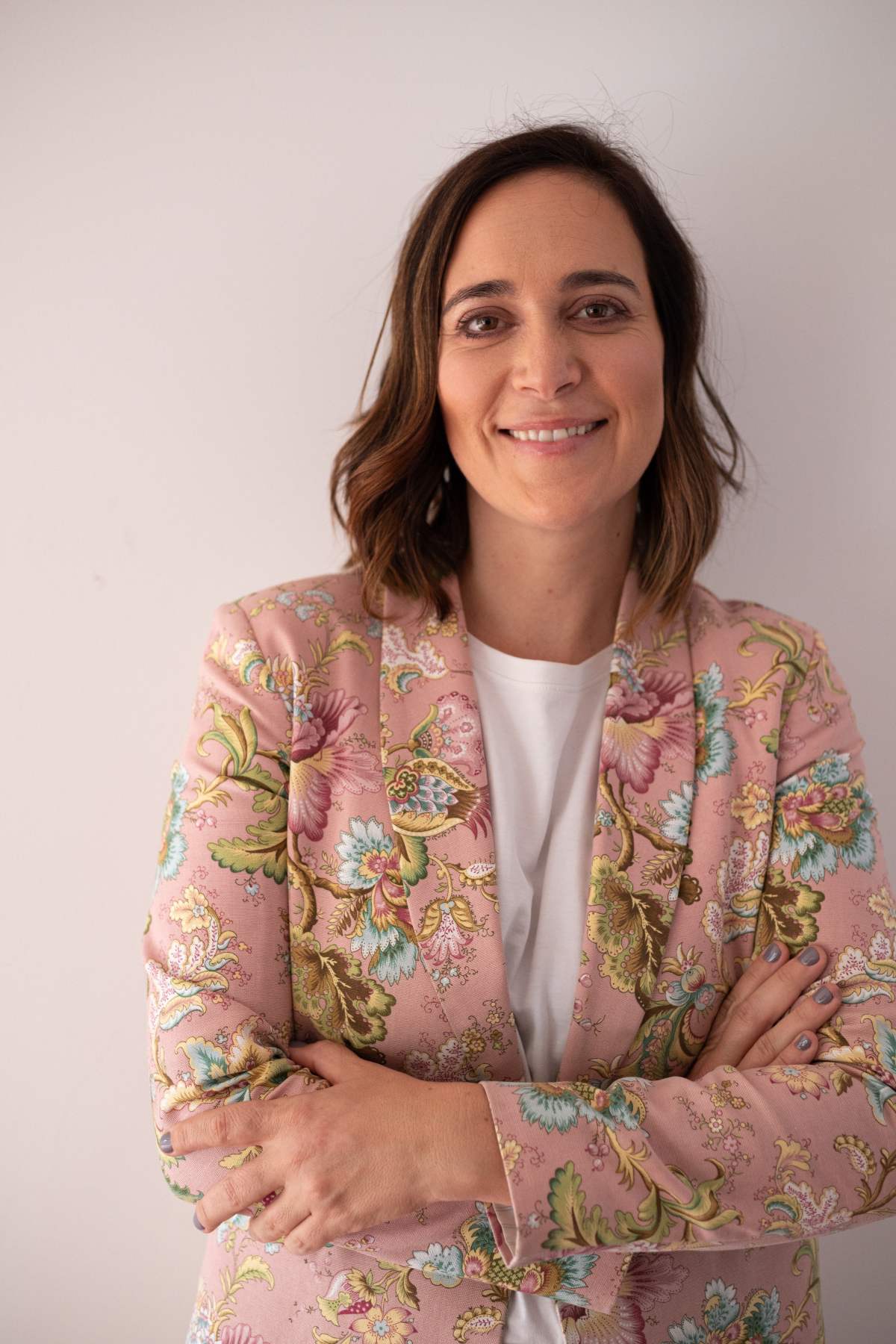 "Women in the technology sector are underrepresented. We do not have enough professional women in technology to reach levels of gender equity in companies", Explain Natalia Jaramillo, Director of Education at Microsoft.
And it is that currently only the 30% of women They are part of the industry or the area of ​​technology, according to Unesco data.
For this reason, the challenge for the sector is to increase participation to close this gap. However, achieving that goal requires more women to not only graduate from STEM areas, but that they appropriate technology as a bridge to other disciplines.
Natalia is a lawyer, and for 7 years she has been in the technology industry. He has more than 15 years of experience in education and the public sector. Before joining Microsoft, she Natalia worked at the Ministry of Education as Director of Cooperation and International Affairs and at Pearson Education as Director of Government.
"From my experience, I believe that you don't necessarily have to be an engineer to be active in the technology industry. Today there are many routes to train and restructure your skills"
When he talks about these skills, he is not referring only to knowing the technical use of technological tools, but with the needs that the sector has, for example in cybersecurity, other disciplines such as psychology, anthropology and historians are needed to understand the behaviors of people.
In the case of women, su low involvement due to various cultural and social factors, such as that girls do not have female references in the industry, or the biases that girls are not good at mathematics or the robotic.
"Hence the importance of arriving at a much earlier age to awaken vocations, to find talent, to be able to show the girls that there is indeed a route", she points out.
For Natalia, these routes must be intentional in programs STEM, that allows girls and young people to be in technology roles, and in a more staggered way, find intensives such as scholarships and benefits.
A job that she has been doing at Microsoft with different programs focused on education for girls and young people. In addition to alliances with companies in the industry to connect them with those vacancies that are required.
"If we manage to change that percentage, if we manage to grow and increase the number of women in the industry, we can contribute a lot to the technical and professional talent gap that the country has and that companies urgently need"
But hand in hand with this participation is the importance of companies beginning to accommodate themselves to the women's needs and their role in society. After the pandemic, remote and hybrid work allowed more women to enter the labor market without abandoning their children or their work as caregivers.
From her experience as a mother of 3 children, she has been able to find that balance between work and personal life, in part, thanks to the fact that a company like Microsoft allows her to work from home and carry out both roles.
"It is a responsibility of the companies to accompany so that women can have and maintain that balance of personal and work life in a successful way. This is not just a matter for women, but rather the work context in which she finds herself ", emphasizes.
For Natalia, women should have the freedom to decide what they want to be: mothers, wives, professionals without abandoning one or the other or choosing one over the other.
"Women must be leaders of our own future and our own destiny, that implies many things, but we have the intellectual capacities and all the skills to be able to play a relevant role in any industry"
To learn more about Natalia and her experience as Director of Education at Microsoft, see the full interview here.
Learn more stories from #WomenInTechnology in the women's special Impacto TIC.
---
Main photo: Canva Premium