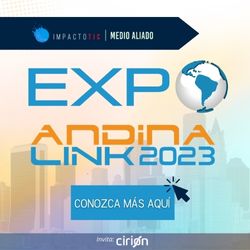 on the agenda of Andean Link 2023 there was a special chapter to talk about Smart Cities and Territories. Although Bogotá, Medellín, Cali or Barranquilla have already traveled a long way, there are success stories throughout the country.
When talking about Smart Cities, one always thinks of mobility, renovation of public lighting, traffic lights, public transport, etc. However, from the regions and, especially in rural areas, progress is also being made in the Smart Territories.
An example is the municipality of Sogamoso, Boyacá, whose main objective is to bring technology to the field, not only with more connectivity, but with education and appropriation of technology.
"The 3 most distant villages, where our moorland areas are, Today they have Internet service at very affordable prices.", points Rigoberto Alfonso Perez, Mayor of Sogamoso.
Beyond the installation of poles that carry the service, The mayor highlights the impact that being able to access the Internet has had for the population, communicate via WhatsApp in case of fire or to request an ambulance.
"If you want to fight against poverty in Colombia, technology and Smart Cities are an opportunity for equality"

Rigoberto Alfonso Perez
In addition to the Internet, the municipality has achieved that currently all children in the countryside have a computer, a strategy that seeks to close the gap between education in urban and rural areas.
"We put the STEM route in the field, we bought robotics laboratories for educational centers so that children open their minds and can project themselves"

Rigoberto Alfonso Perez
Sogamoso's bet is also in the urban area, where it is planned to renew the public lighting of the municipality, thanks to an alliance between the government of Boyacá and the private company.
See the complete interview with the Mayor of Sogamoso, Rigoberto Alfonso Pérez: