Zoho, the cloud software company of Indian origin, turned 25 and has managed to position itself in the increasingly competitive environment of technology companies, breaking industry paradigms. For example, with 75 million users and a global presence, the firm decided not to be acquired by another or go public. Its founder and CEO, Sridhar Vembu, wrote this column to help those who want to follow in his footsteps.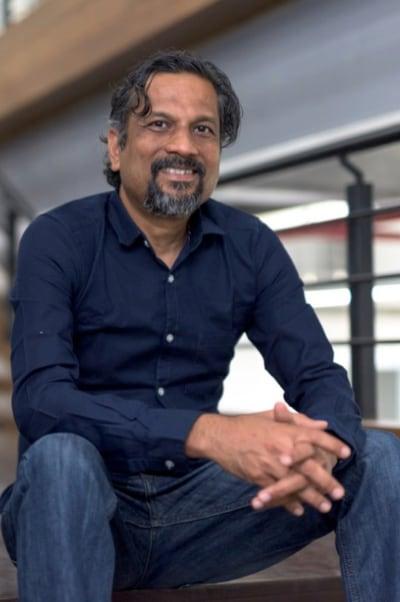 25 years ago I founded the largest software products company in India. These are the points that I have followed to give it continuity in time and keep my feet on Earth.
Many businesses today operate at such rapid speeds that it can be difficult to understand how the industry has changed, is changing, or will change. The ideas that are born with a coffee or an informal conversation become viable businesses overnight and, in a few years, some end up being acquired by larger ones, while some aim to carry out Public Offerings of Stock (OPA). What's rare now is finding brands that have grown for decades and expanded into new markets with constant momentum.
When I started Zoho in 1996 (then known as AdventNet), the journey was not entirely clear to me and my co-founders, even though we were clear our mission: to facilitate the work of companies.
What started at the dawn of the Internet age as a network management company quickly grew into a full-fledged technology organization that touched every facet of the business, from digital marketing to cloud-based collaboration, video conferencing and networking. human talent management, among others.
Now 25 years, more than 10.000 employees, and more than 75 million users later, our brand continues to change the way the world does business.
Over the decades, I have reflected on how we got here, what important lessons are critical to pass on to the next generation of entrepreneurs and leaders, and what it takes to build a brand that lasts. These are 3 of the most valuable lessons I want to share:
1. The power of flexibility
For a brand to survive and thrive it has to wait for change, which can come in the form of an economic crisis, dramatic transformation of consumer behaviors, disruptive solutions causing business leaders to reevaluate everything, or a pandemic (which no one really saw). come).
Being a leader who has a mind for change and a passion to evolve based on market indicators is the only type of business that will last. Zoho, for example, had to learn to respond to market changes and move from being a single-product vendor to adopting the cloud by developing a complete platform, rework the pricing structures because companies wanted flexibility, and change in response to key issues like privacy.
Staying focused, yet agile, is an important factor for success. The global economy is like an earthquake zone: smart leaders take steps to build a solid building in that area, one that isn't rigid in the face of frequent seismic movements.
2. Build a strong team from day one
Many companies, especially when going through rapid growth phases, look for 'bodies' to fill the chairs to get the job done. But nevertheless, a brand that wants to endure needs a strong long-term approach to building its teams. As the world faces the great resignation (in short, when employees decide to look for jobs that offer them better conditions), business leaders must now truly understand their workforces and create and nurture environments in which that the collaborators are happy and have room to grow.
Highly effective business leaders have known this formula for a long time. When I started Zoho, it was critical to our founders that we put together a core team that not only had a lot to bring to the business, but also expected top-notch treatment in return.
My commitment as CEO was to ensure that people are happy to work at Zoho, with access to opportunities to learn, collaborate, and pursue their interests. Approaching my leadership style in this way paved the way for employee longevity and, more importantly, growth. Those who have been with Zoho for many years (25 and counting!) stay because they have been given the opportunity to carve out the role and skills they desire.
When hiring, don't just focus on your immediate business needs and finding people for now. Find people who want to grow with you, and then give them the opportunity to do just that. Treat them well and open the lines of communication so team members share their ambitions freely and support them as they grow.
3. Social Good as a fundamental pillar
Over the last decade, we have seen that social responsibility has become an important part of the DNA of organizations. Business leaders are realizing that they can impact the communities around them and, in general, are expressing their positions more frequently on social and political movements, the environment, and global initiatives. A brand that endures knows how to harness its resources and influence for positive change, whether it's about diversity and inclusion in the workplace, creating ways to volunteer, or financial support for outside organizations.
At Zoho, one of our core values ​​and company commitments is centered around education. So much so that at the start of the pandemic I told my leadership team that I was redirecting some of my energy and leaving our headquarters in Silicon Valley. Finally, I moved to a village 650 kilometers from Bangalore (South India) to focus on my commitment to bring education and opportunity to people in rural India.
I dedicated myself to growing Zoho Schools, a free initiative (in fact, students receive a monthly stipend to help support their families) that comes with a guaranteed Zoho job opportunity after graduation. The Zoho Schools program has graduated over 900 students to date.
We have been able to take our passion for social good and create opportunities for people and benefit the business. This has reinforced our approach to attracting talent, understanding that while talent is universal, opportunity is not. As leaders, we need to take social responsibility seriously and integrate it into the framework of our businesses, not treat it as an afterthought. No matter how big or small your brand is, you have a responsibility to do it too.
Students often ask me how to be successful. How do you know whether to run to realize an idea or better to take it off the table? How to lead a team effectively?
I'm back with 3 other essential lessons, which you can start implementing as a student: know that life will bring you unexpected things and be willing to find a way to work with those changes; work with good people who stay with you, and find ways to give back to the community.
Ultimately this will fill you out in a way you would never expect and allow you to proudly remember your legacy.
Photo by Sridhar Vembu: Courtesy Zoho.