Zoho Mail, the enterprise mail application of the operating system Zoho One, made a series of improvements as a result of comments and needs raised by users. "We set out to improve Zoho Mail based on customer feedback, and after months of work, we revamped the interface and created features to improve accessibility and security"says the Zoho Mail team.
Among the main novelties of this new update is an interface optimization to improve user navigation. The company has improved the overall color contrast and sharpness to make it easier for users to distinguish between the main elements displayed on the screen. Also basic screen reader support has been introduced to benefit users who are visually impaired or prefer to have on-screen text read to them.
The application has also focused improvements on those customers whoe demand greater language flexibility by being able to configure Zoho Mail in their preferred language, as long as it's one of the 60+ languages ​​the app supports. From the company it is clarified that for users with preferences for a language that is written from right to left (such as Arabic), it is important that the interface is aligned with that orientation, so Zoho Mail now has a user interface with all menus aligned to the right.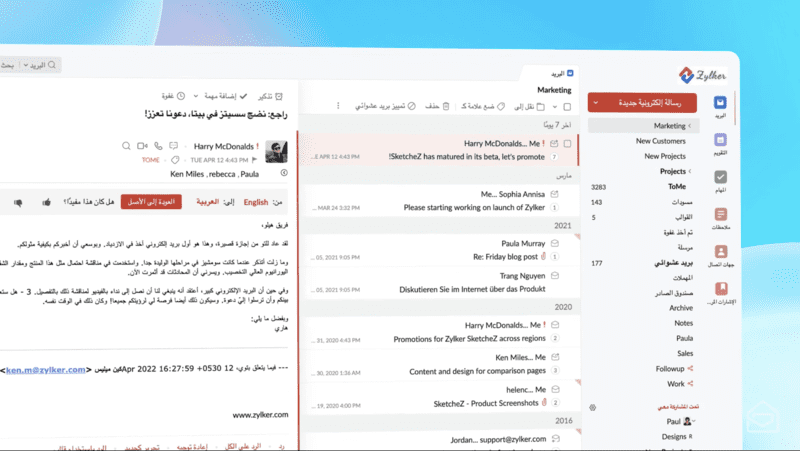 A necessary rest for the eyes thanks to a renewed design
While Zoho Mail already had a dark mode, which comes in handy for those who work in dimly lit spaces or at night, several improvements have been made to improve this functionality: Inconsistencies and color inversion that affected readability were removed, and the ability to quickly toggle between day and night mode was added.
The innovations in design don't stop there, as the interface has been improved to make it more efficient. From the company they assure that now the menus are cleaner, there is an organization with icons and email options for faster access, keyboard shortcuts for common actions and balances to improve the writing space.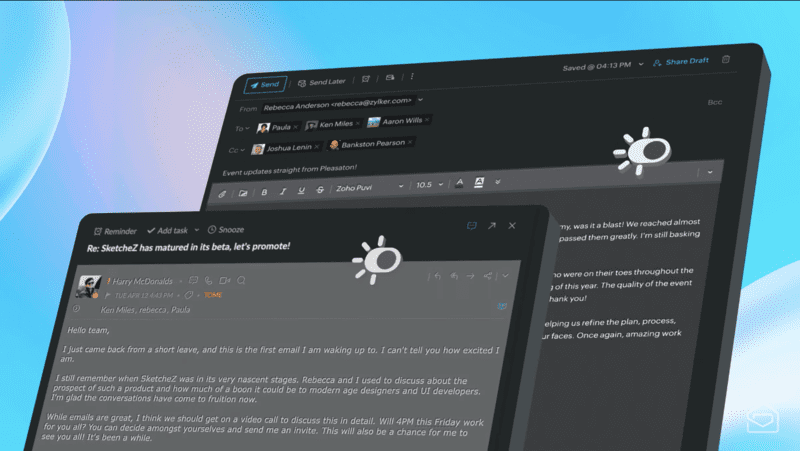 Zoho It also promises that the following new features will be incorporated in the coming days:
Smart system synchronization: This function is mainly focused on those users who do not like to switch from day to night mode manually. For them, a feature will be added that links Zoho Mail settings with system-wide preferences. For example, if the operating system is set to dark mode, Zoho Mail will switch to night mode according to that preference of your device.
Confidential email: The company claims that it has developed a feature that adds an extra layer of security to emails containing sensitive information, known as SecurePass Email. "Protect your data with a passphrase, add forwarding and reprint restrictions, and set an expiration date" are some of the features of this function, according to Zoho.
---
Main Image: Zoho Mail