Distance education –transformed today into virtual education– is not a new concept in Colombia. But that, overnight, students and teachers have had to put on the 'virtual uniform' as one of the measures with which it seeks to stop the advance of COVID-19 it was not within the plans of many people or institutions.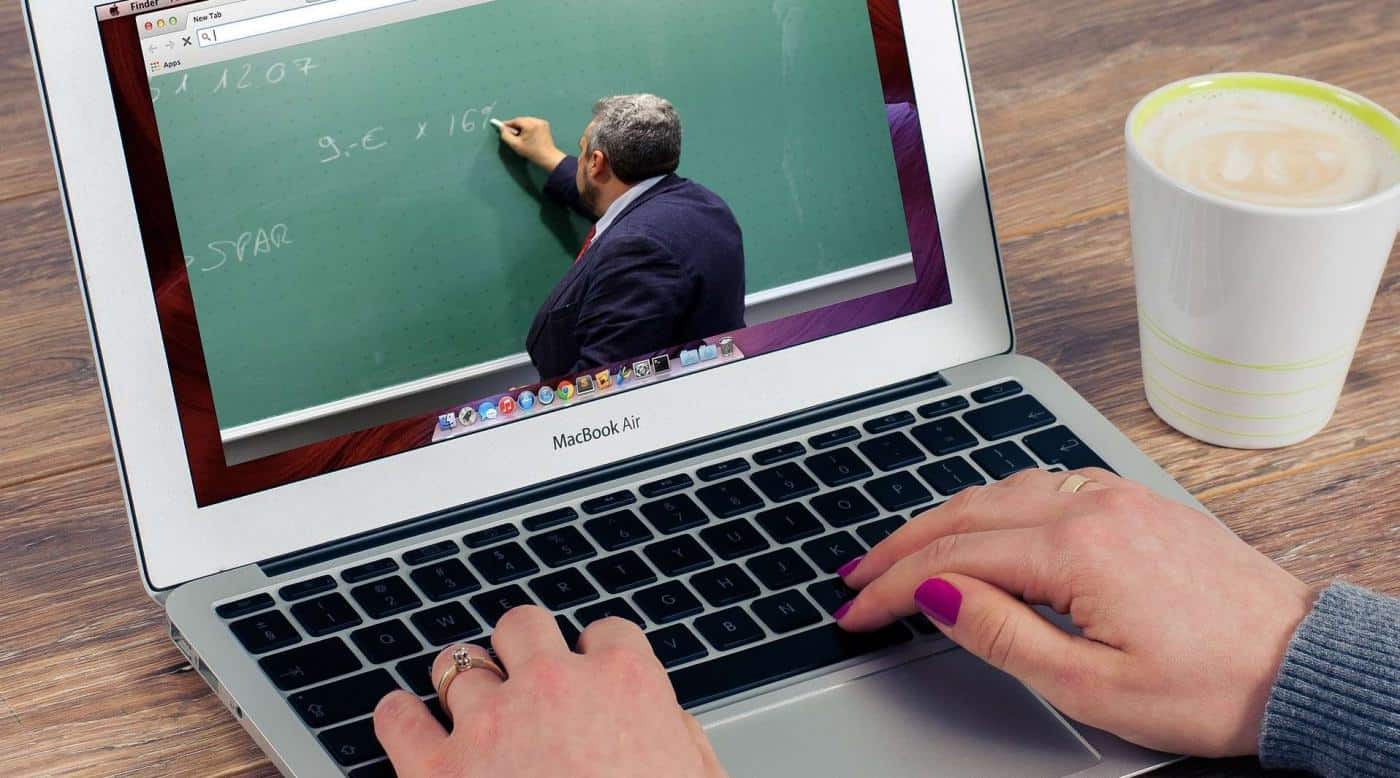 Therefore, it is not completely wrong to affirm that the first week of virtual education had a lot of experimentation, although for some people, colleges and universities this modality was not completely foreign. The truth is that –with exceptions such as the XNUMXst Century Virtual College- under normal conditions, the virtual model is not the norm in Colombia.
All these factors count for a week to be a very short period to take stock, but they do not prevent the lessons left by the experience to allow us to work so that at the end of the 19 days of quarantine, which began at midnight on March 25 , we feel much better prepared for any eventuality that requires adopting the model again.
Impacto TIC He spoke to 23 people –among professors and students of colleges and universities, both public and private, and even some individuals– so that they could tell us a bit about their experiences during the first week of virtual education. Regardless of the level of studies or the character of the institution, There are some difficulties - but also many learnings - common to all, which we try to summarize in the following points.
It is not a statistical study, but the responses of the people consulted can take elements that, as it is our objective, fulfill several purposes: make the experience more positive in the coming days, advance on the path for education virtual is not an emergency measure and generate a reflection, once again, on the need to accelerate the digital transformation of all actors.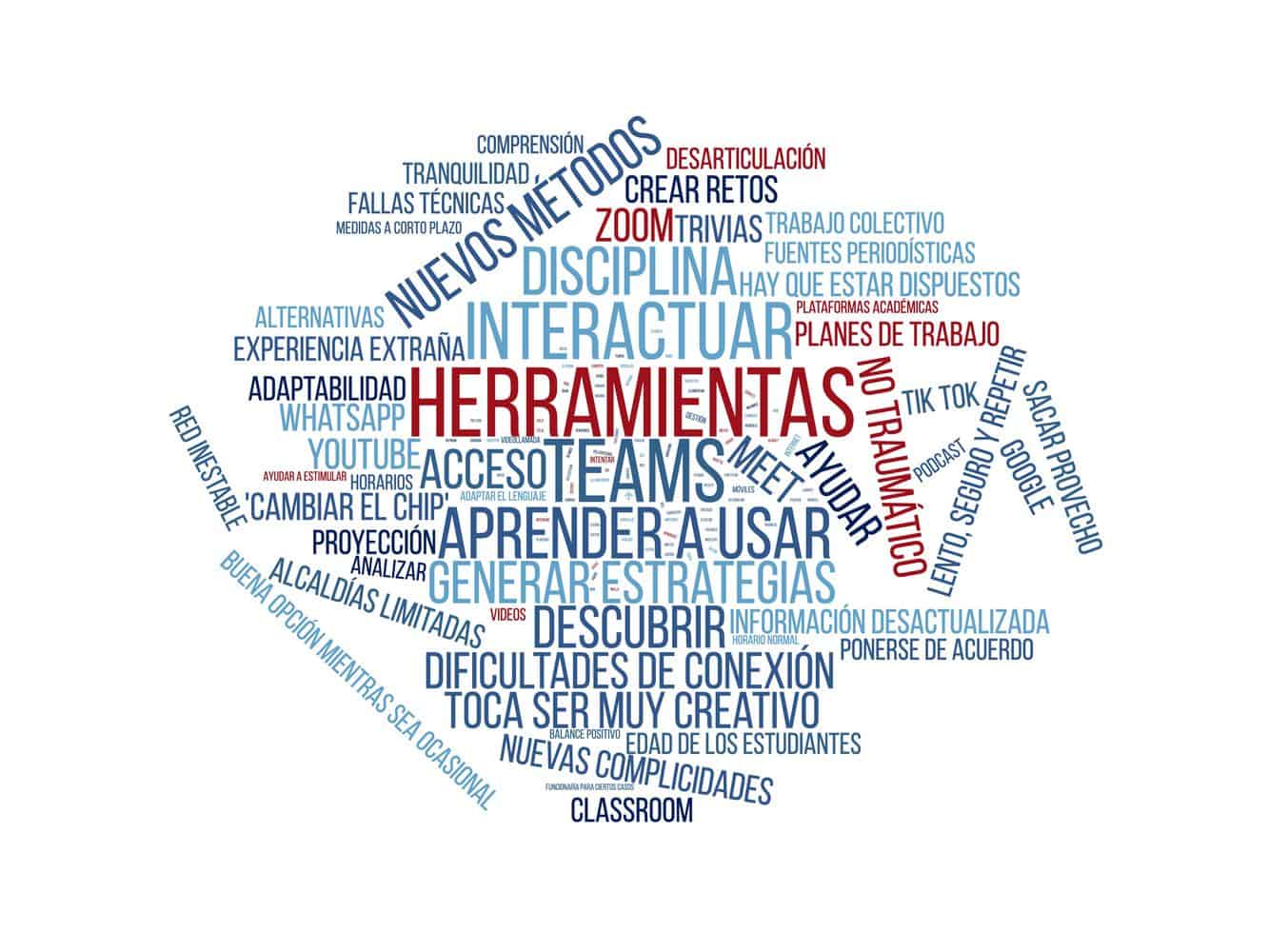 Uneven infrastructure and need for tools
Several of the people who responded to Impacto TIC They have had problems with the external infrastructure, with the internal teams and even with the software tools. In other words, the Internet signal in their homes is not good enough to take full advantage of distance education. –Which essentially depends on the access provider– or their teams 'hang' –A circumstance unrelated to service providers–.
The main reported inconvenience is the interruption of the audio and the video, or the desynchronization of the two elements. In fact, one of the people consulted mentioned that in his case Classes are taught with audio only, to avoid consuming data that involves moving images. But there are cases in which giving up the video is not an option.
The phenomenon is more evident in rural areas, which should put its foot on the accelerator of the Government's plans to bring connectivity to the most remote areas of the country. Previously, the Educational Economics Laboratory (LEE), of the Javeriana University, He warned us that 96% of the municipalities in the country could not implement virtual classes.
As for the tools, the fact that it is not easy to find platforms for video conferencing with several people was also mentioned. In the case of the institutions that have this contracted service, the problem is less, since the provider should include this tool. For individuals, we tell you that Impacto TIC works with tools like Cliq and Meeting (from Zoho) for your internal meetings, and StreamYard for your hangouts.
Although they are not recurrent, problems that do not depend on, but that do affect communication systems, such as power outages, were also discussed.
The space and the family environment
Opinions were divided regarding family collaboration so that students can attend their classes from home. Some students and teachers say that they do not have problems to advance the academic activity, but others affirm that the family asks them until they do household chores during study time or that they think they are simply chatting. At other times, it is simply difficult to concentrate to work at home.
Although it was not a recurring comment, it was mentioned that the fact that several people attend to their commitments in a virtual way has a good and a bad side: from a positive point of view, that different family members are working or studying from home It makes everyone more aware of the respect that must be kept for the activities that are carried out. However, Not all homes have equipment, bandwidth, or even spaces available so that multiple people can telework or tele-study at the same time.
Here at the guide to teleworking that we recently published in Impacto TIC We talked about the importance of having a space in the house dedicated exclusively to work or study. The difficulties of some people confirm this need: sleeping in the same space where you worked during the day is not a comforting experience for the body or for the mind.
Pedagogical resources
Students appreciate the fact that teachers are doing their best - in most cases - to teach their classes virtually. Values ​​such as punctuality and enthusiasm are highlighted. But hardly any great efforts are made to use pedagogical tools other than the usual ones, beyond videoconferencing systems to bring students and students together in a single space.
However, it should be noted that recursion emerges when it comes to finding resources to carry out the purpose of making the training processes not stop while the crisis is overcome. In the absence of a robust infrastructure in some educational institutions, or the resource in homes, the best use is made of traditional tools such as WhatsApp, YouTube, Skype, Zoom and others that can be accessed from mobile devices.
Contingency, yes; permanent? Hmmm ...
It is striking that the people consulted by Impacto TIC They value the contribution of technology as a mechanism to overcome the current contingency, but for the most part they believe that virtual classes are a good alternative, but not necessarily a scheme that could be successful if it is implemented permanently. That is, they see it more than as a plan B, an alternate measure.
Those who are not so sure ...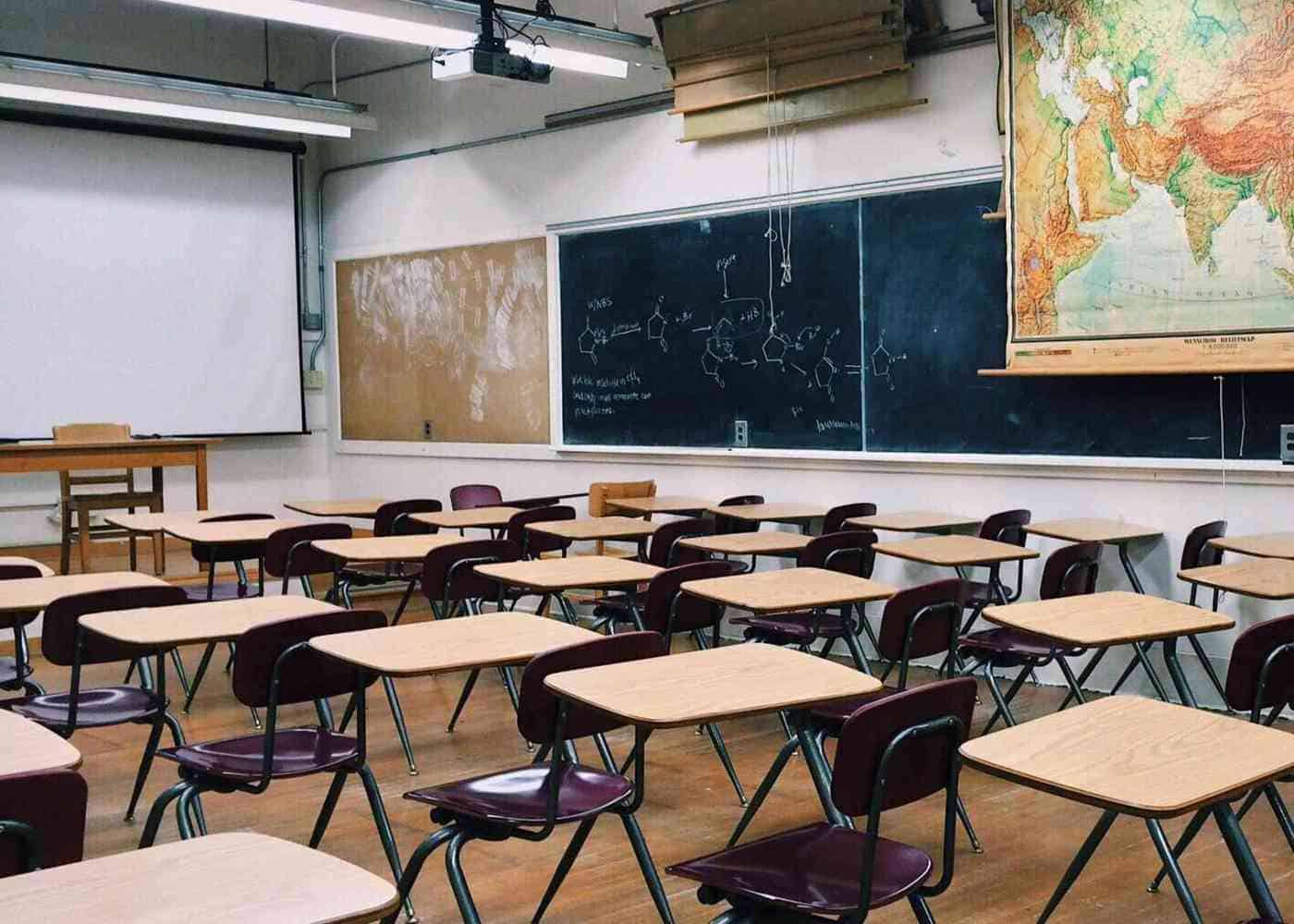 Those who support virtual education
A vision beyond academics
We recommend you check here the educational content offer of the educational portal Colombia Aprende.
Give and receive virtual education, a particular case
Virtual education in phrases
✅ "One of the things I feel is that teachers stopped being the fundamental transmitters of knowledge and became facilitators and mentors, which is a much more special and fundamental task." Francisco Ortega, professor at the Department of History of the National University, postgraduate coordinator.
✅ «We have a population of parents who are very ignorant of digital issues. They only know how to chat or watch videos. Very sad reality. We should put ourselves in the task of teaching them first. Zaira Restrepo, primary teacher at a public school.
✅ «I think that this crisis is going to change the world paradigm regarding the fact that people are going to rethink the ways of doing their tasks (in general). Many things for which it is not considered necessary that there be physical presence of people, will cease to have it. Although I don't think it's good to switch to this type of communication permanently either. Even so, there are situations in which, for example, if a teacher becomes ill, he could perfectly, instead of canceling the class, give it virtually, since everyone (including the teacher) will already be able to do it and would have previous experience » . Juanita Rueda Dávila, law student.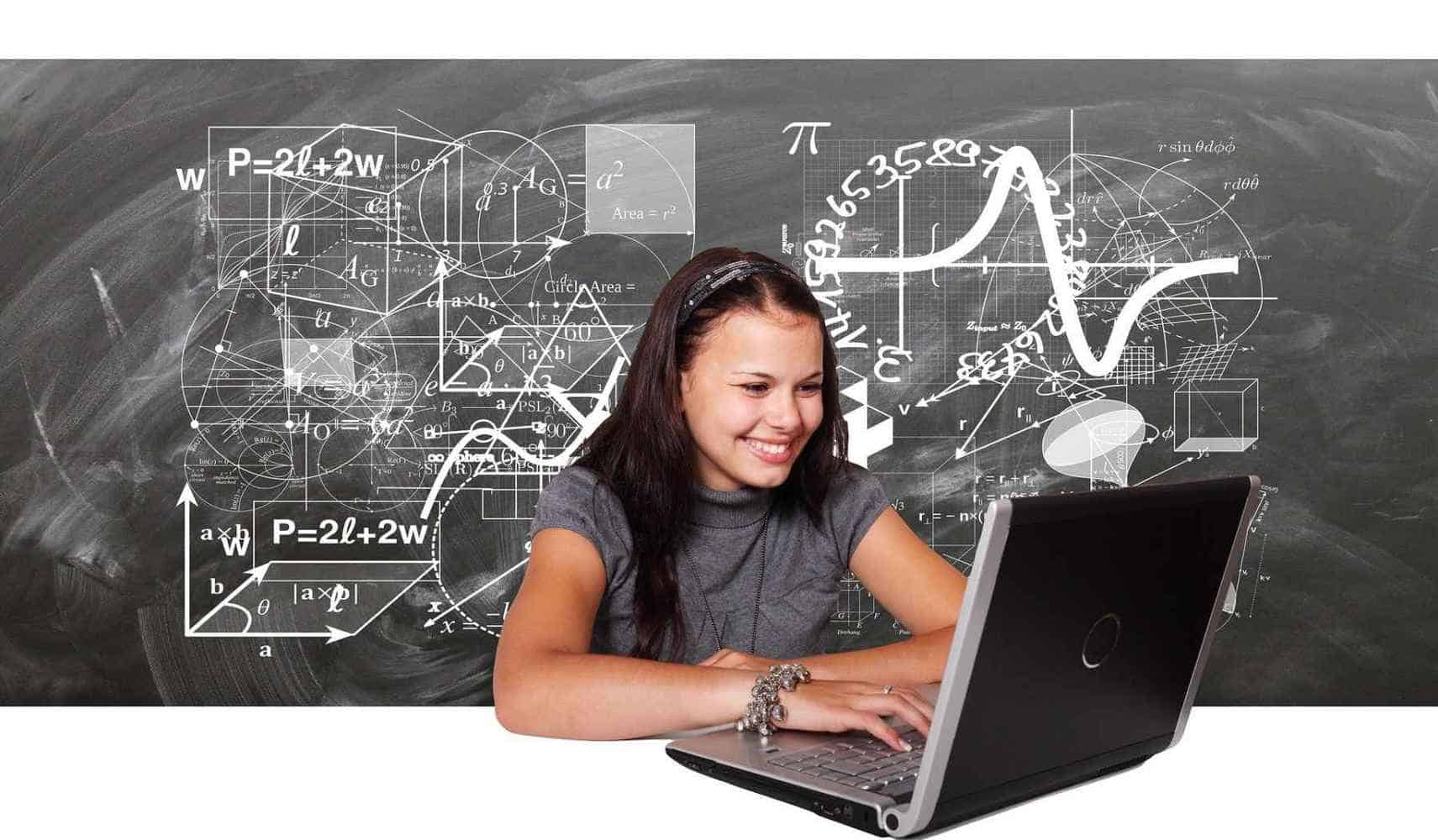 ✅ «Monday and Tuesday seemed great to me, the fact that I study retired (on 222nd Street) and was able to save time and money, to be able to take classes from the comfort of my bed in the worst times. Starting Wednesday, I started to go into crisis, being locked up, not being able to socialize face to face with your teachers, fellow friends. In my case, that my career calls for an internship, that cannot be virtually done ». Paula Valbuena, student of veterinary medicine and zootechnics.
✅ "We now recognize that it is important to incorporate virtual media into the study plans, because at the time the circumstance arose there was no quick way of communicating to the families how to proceed." Zaira Restrepo, primary teacher at a public school
✅ «The hardest thing at first was 'changing the chip'. Incredibly, we had to meet in person to evaluate work alternatives. [...] Learning focuses on exploring possibilities that did not exist before ... We are learning very useful ways to interact with users and so far we are learning to create 'challenges' and trivia ... things more focused on the digital environment and that was only for adolescents ». Alejandra Carrasco, secretary of culture and youth of Cota (Cundinamarca).
✅ "The most difficult thing: to become aware that the use of the Internet is not just entertainment. That the boys are integrated in the class ». Claudia Díaz, mother head of the family.
✅ «I was afraid that the students would suddenly lose interest, but the enthusiasm is highly shared. That reassures you, we are all building, not only from good will but from enthusiasm ». Francisco Ortega, professor at the Department of History of the National University, postgraduate coordinator.
Here you can find other testimonies that we have received through the social networks of Impacto TIC:
Teachers, students (of any level), parents, mothers….
How have you been with the virtual and distance classes?

We want to know your experiences, is it for a task?@DiegoASantos @stefaniagallini @ddbourne @ OmarBrand1917 @marthaalfonsob @RafaelNunezRo @patjarmar

— Impacto TIC (@ImpactoTIC) March 19, 2020