The electronic waste generated this year will carry more weight than the Great Wall of China, according to the WEEE forum
According to the Forum for the Management of Waste Electrical and Electronic Equipment (WEEE), humans will generate in 2021 some 57,4 million metric tons of electronic waste, which exceeds the weight of the Great Wall of China. According to this Forum, the global generation of this type of waste is growing annually by 2 million tons due to shorter product life cycles and limited repair options.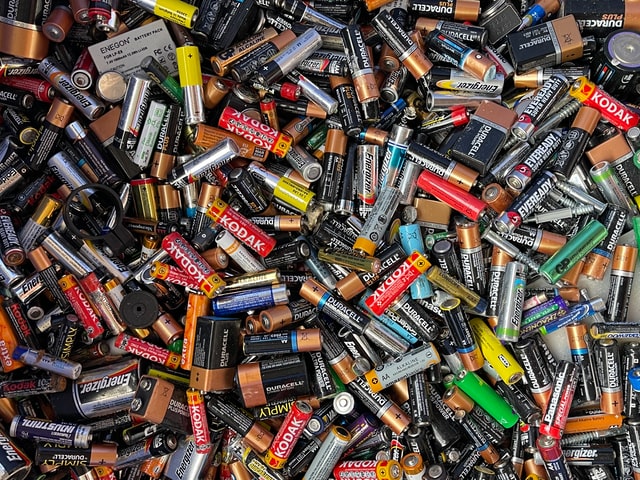 According to Global EWaste Monitor 2020, in 2019 53,6 million metric tons of this type of garbage were generated worldwide, which means that there has been a considerable increase in electronic waste. From 2014 to 2019 there was an increase of 21%, and it is projected that from 2019 to 2021 the generation of electronic waste will increase by 1,1 million tons. The Global EWaste Monitor warned that by continuing down this path, 2030 million tonnes would be produced by 70. Estimates indicate that in France alone there are between 54 and 113 million mobile phones that are not used and in the United States 416.000 devices are thrown away every day.
Facebook unveils its new policies against attacks on journalists, activists and celebrities
En a publication at blog Facebook, the company reported that it has updated its policies related to harassment and intimidation, with the purpose of eliminating massive and coordinated attacks against vulnerable users. The social network also highlighted that there will be greater protection for public figures such as journalists, activists or celebrities from content that sexualizes. Antigone Davis, Facebook's head of security, indicated that the company will not allow intimidation and harassment within its platform.
Now, the new Facebook policies provide the ability to remove content from multiple accounts that act in a coordinated way to attack people who, according to Facebook itself, "Are at greater risk of harm in the real world". Content that is considered harassment against a specific person may also be removed, even if it is done in personal spaces such as direct messages or comments on a profile.
More than 170 women will be certified as 'Rural Women Entrepreneurs'
An initiative of the Society of Farmers of Colombia, in alliance with Crehana, has allowed more than 170 rural women to receive a certificate that accredits them as 'Rural Women Entrepreneurs' and agents of change in their communities and families. The objective of this program is to make rural women aware that, through their knowledge and work, they help their families move forward. 'Rural Women Entrepreneurs' makes available to these women a series of free online courses, tools and mentoring with experts from the business ecosystem.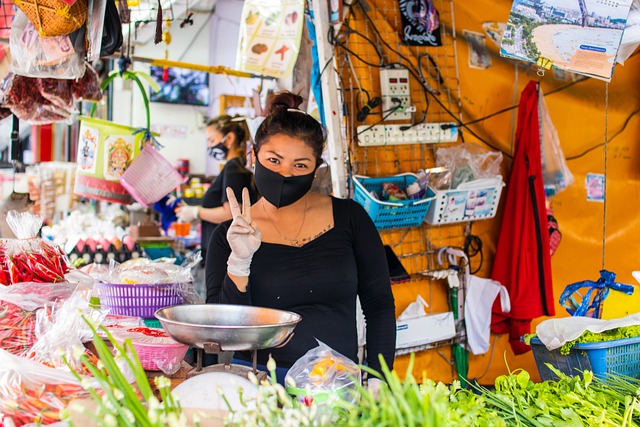 The program also teaches them to leverage and manage resources, manage their finances, communicate with potential clients, and develop businesses from the start. Jorge Enrique Bedoya, executive president of the Society of Farmers of Colombia, mentioned that thanks to this platform "A first step has been taken to achieve the dream of having digital connectivity in the regions as a public good". Women from Arauca, Arauquita, Florencia, Maicao, Mesetas, San Vicente del Caguán, Vistahermosa, among other parts of the country have participated in these courses.
They create a mechanism that allows signing a digital document in Colombia with the smell or the face
The Colombian company Olimpia IT developed a mechanism that incorporates technologies that allow the identification of the fingerprint and the face of the users, and uses them to sign a digital document. According to Olimpia IT, this tool is useful for companies that wish to validate the identity of their clients or for companies that require robust security in their non-face-to-face digital procedures.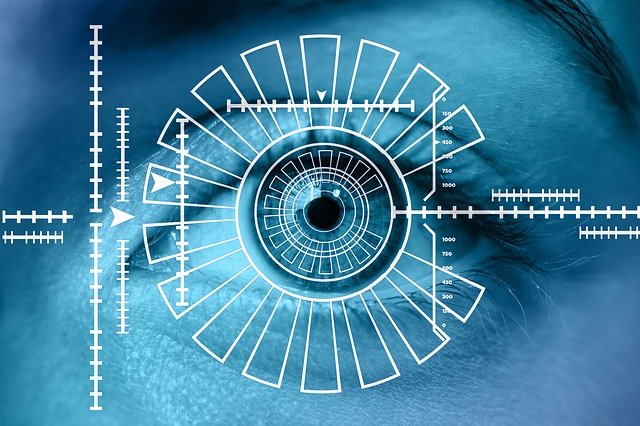 According to Daniel Medina, CEO of olimpia IT, now The country has the possibility of identifying faces through biometrics, processing and analyzing videos that compare the faces of the people registered in the images with different databases. This electronic signature mechanism is a solution led by My Signature and Recognition of Olimpia IT. This solution will be launched at the 14th Security and Fraud Prevention Congress, and is expected to benefit nearly 400.000 users.
Colombia is in first place in one of the best known bird watching events in the world
The country took first place in the October Big Day, one of the best-known bird watching events in the world, after obtaining 1.335 species of birds registered during the day. In this event, which is organized by Cornell University, Colombia managed to position itself above countries such as Brazil, Ecuador and Peru. The October Big Day is held every 2 years and this time it had more than 3.500 participants in 195 countries around the world who managed to register 7.269 species of birds in 24 hours. The regions of the world that registered the highest number of observers were Europe, Asia, North America, Central America and South America. For their part, the countries with the most participants were the United States with 17.146, Canada with 3.015, Colombia with 1.053 and India with 912.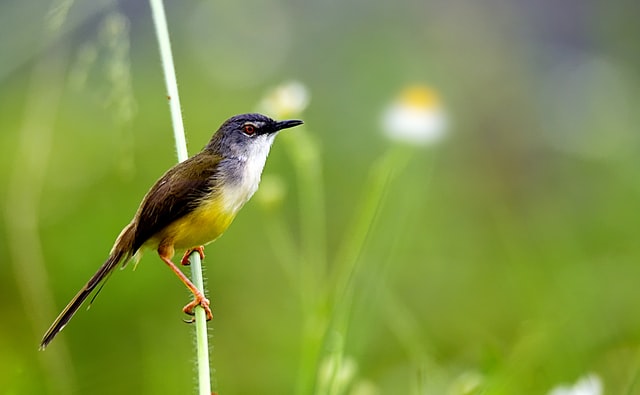 The regions of Colombia where the most bird species were observed during this event were Antioquia with 520, Tolima with 507, Valle del Cauca with 502 and Cauca with 452 species. The most observed species during October Big Day were the Catita Versicolo, a light green parakeet; the Baguá Cormorant, a marine bird distributed from Mexico to the south, and the Añapero Ñacundá, a nocturnal bird with large and long tails. The observers or 'birders' recorded their sightings through the eBird website or through the 'eBird Mobile' application, where the information was collected in a global database.
Acer Introduces New Additions to Green Product Line
The Taiwanese manufacturer launched its new line of eco-friendly PCs with its Vero series, which includes the Acer Aspire Vero laptops for individuals and the Acer TravelMate Vero for business. The Acer Aspire Vero incorporates a chassis composed of 30% PCR plastic, which reduces CO emissions2 by 21% in the production of that piece. The keys also contain 50% PCR plastic. The brand also launched the mouse Vero Macaron, mousepad Vero and the Vero case for users interested in being totally ecological.
The Taiwanese brand introduced 4 new Chromebooks: Acer Chromebook Spin 514, Acer Chromebook Enterprise Spin 514, Acer Chromebook 515, and Acer Chromebook Enterprise 515. These new Chromebooks promise a design premium, advanced durability and high power by incorporating 11th generation Intel Core processors. Meanwhile, the Acer Chromebook Spin 514 incorporates an 828-core MediaTek Kompanio 8 processor, an ultra-portable design and a battery that promotes 15 hours of autonomy.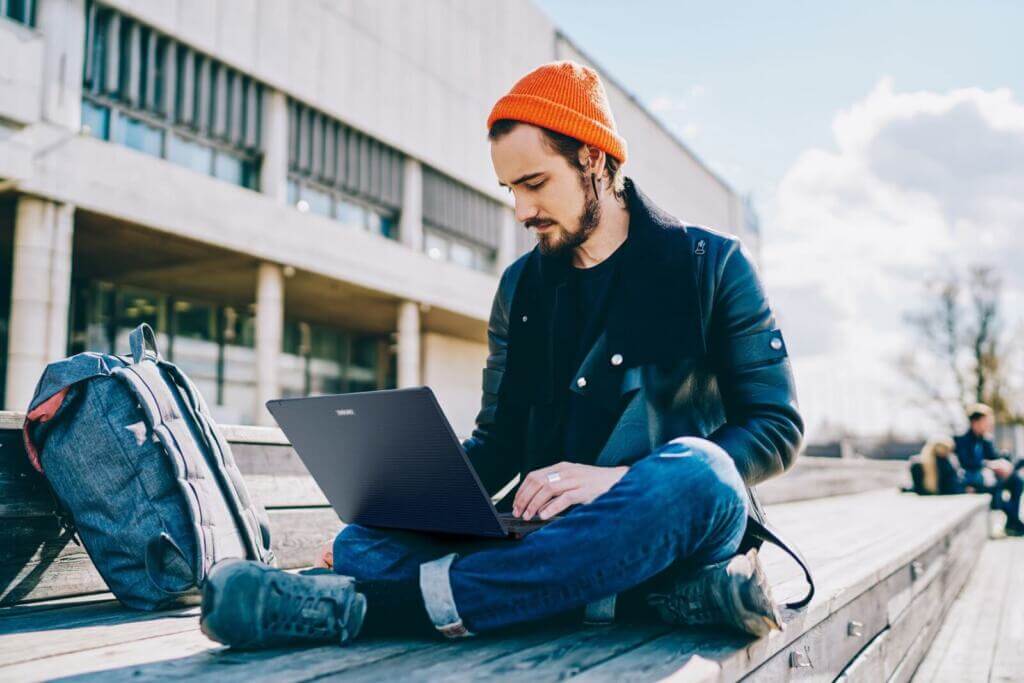 Acer's launches were not limited to green computers or Chromebooks, as the brand presented its portfolio of antimicrobial products. The new line includes the Acer TravelMate Spin P4, a laptop Business-grade convertible featuring Acer's 360 Antimicrobial Design, a silver ion antimicrobial agent that covers high-contact surfaces such as the chassis, keyboard, touchpad, and more.
---
Main photo: Maruf rahman (Pixabay)