This month's events, forums, and conferences are loaded with innovation, culture, creativity, and lots of technology. We recommend that you schedule yourself with some of the recommended virtual and face-to-face technology, innovation and science events for September.
Great World Forum of Arts, Culture, Creativity and Technology (GFACCT)
Date: of September 6 to 9
Modality: virtual / face-to-face
It is a space to enhance creativity where each participant can access new knowledge through talks, presentations, panels and workshops led by national and international artists. The event is expected to provide tools to entrepreneurs and businessmen to make their ideas come true and give them added value. The main theme of this third edition of the GFACCT will be the generation of new ideas and creations within the framework of the International Year of the Creative Economy for Sustainable Development.
The development of the forum's agenda will be mixed and the main venue will be in Medelín, Antioquia. However, in Cartagena de Indias there will be a programming strip called + CTG (More Cartagena), which will be completely focused on responsible production and consumption. On this link you can sign up to participate.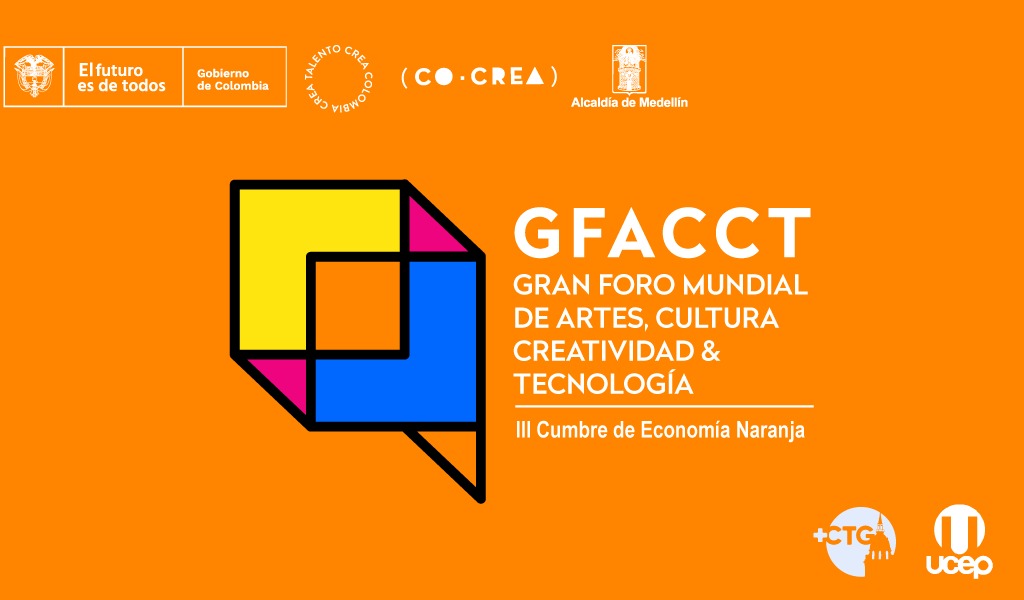 Open Innovation Summit Colombia
Date: 8 and September 9
Modality: Virtual
It is one of the most important innovation, inspiration and connection events in the country and brings together entrepreneurs, businessmen, universities, investors and the ecosystem in one place with the aim of generating alliances or making deals. It is the ideal space for ventures, startups and investors, since there will be appointments 1 to 1 or speedating between companies, universities and ventures, innovation offer, avant-garde technology exhibition, the launch of the ranking of open innovation and there will even be a space for the academic agenda.
The initiative is led by Connect Bogotá Region, considered the largest innovation network in the country, and 100 Open Startups. This year will be a novelty the participation of the innovation and entrepreneurship ecosystems of Brazil, Chile, Colombia, Peru and Mexico.
Further information: There are 2 options to participate. The first is as an entrepreneur and investor, in which you can connect with allies, and the offer of startups and research from universities in Argentina, Brazil, Chile, Colombia and Mexico. To consult the tutorial to schedule yourself as an entrepreneur click here. The other option is to participate as a general public to attend the academic agenda, workshops and exhibitions. You can register at this link.
Talent Fest 2021
Date: of September 13 to 17
Modality: Virtual
The Talent Fest 2021 is a meeting place between the graduates of Laboratoria Colombia and the companies that are looking for talent to integrate into their work teams. This event is an opportunity for the graduates to demonstrate their talent and skills to the participating companies and for these companies to discover the skills of the graduates and consider incorporating them into their organizations.
If you are the representative of a company, you can participate in a 5-day hackathon where you will learn and experience how to develop digital solutions from the talent of Laboratoria Colombia. As the event describes, "At the Talent Fest each company presents a challenge that will be solved together with a team of web developers from Laboratoria and thus create a functional MVP of a digital product". During the Talent Fest you can find development talent website and UX design you need for your company, live an innovation experience and put your ideas to the test.
Further information: Laboratoria Colombia is an organization that seeks to train and promote the employability of more women in the technology sector. To register and participate in the event, click this link.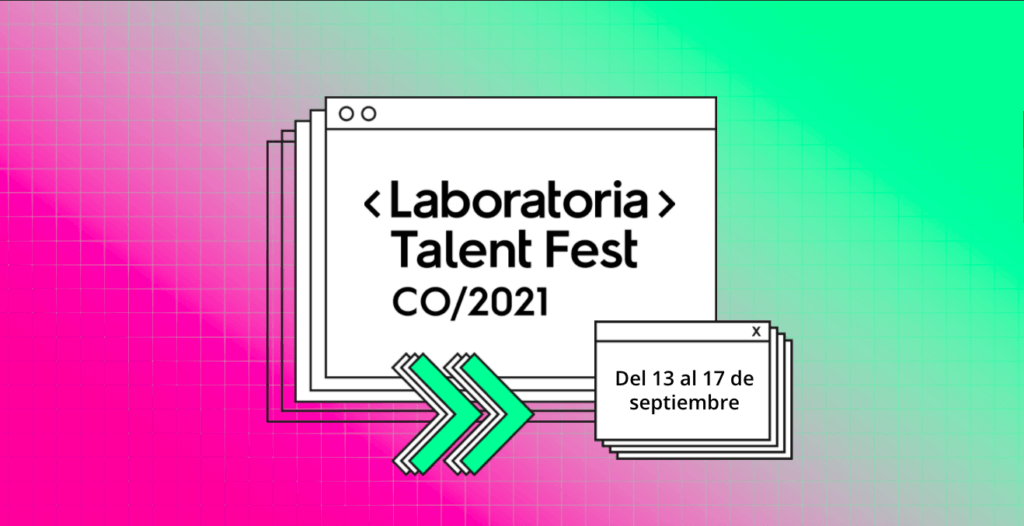 Panduit Summit 2021
Date: September 14
Time: 9:00 am (Bogotá, Mexico City and Lima time)
Modality: Virtual
This event brings together technology leaders from companies such as Ascenty, Cisco, Hewlett Packard Enterprise, IBM and Panduit itself. This is Panduit's second summit, which will be focused on data centers and will provide interesting talks on creating new models in information technology and implementing and combining cloud-based services. This year's Panduit Summit will feature speakers such as Felipe Caballero, from Ascenty; Gabriel Pérez, from Cisco, and Juan Carlos Gaitán, from IBM, among others.
Further information: This will be an essential space if you are looking to learn how to choose the ideal combination of cloud-based services for your business needs. The agenda includes 4 conferences and you can register for free at this link.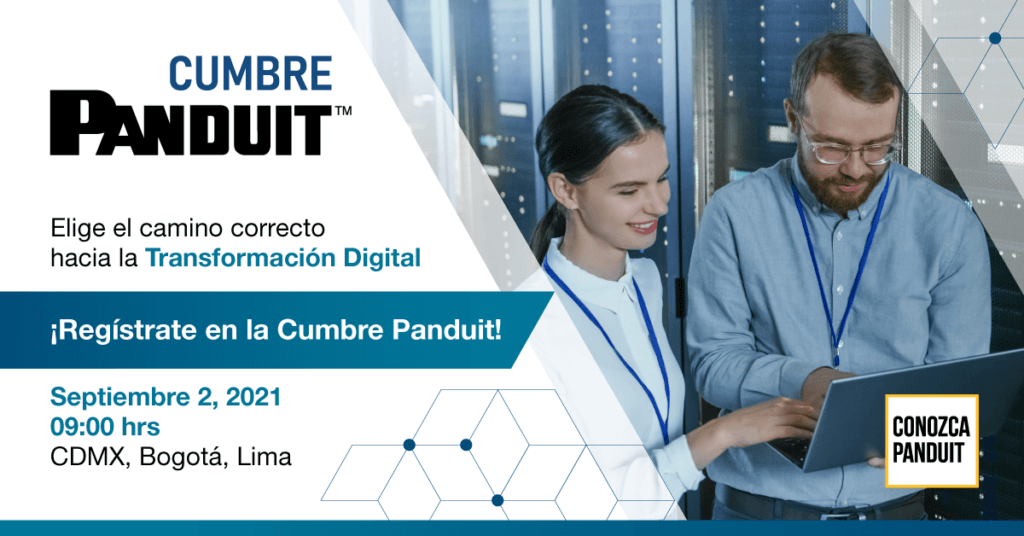 The new challenges of the CX
Date: from 15 to 16 September
Modality: Interactive
An event in which the latest trends in customer experience or customer service and it will respond to what consumers are looking for from companies. It is the ideal space for companies to gain the trust of consumers and focus on their needs in the shortest possible time. In the current post-pandemic scenario, consumers show less loyalty to brands, since they are not only looking for products and services, but also companies that provide them with good experiences and that allow them to save time.
The event has the slogan 'CX, whoever responds first wins' and will provide the possibility to learn to understand customers, explore what is the return of a CX strategy, what are the best tools and methodologies to improve the customer experience and more topics of interest. It will also feature presentations, success stories, technological solutions and even round tables.
If you want to know the answer to questions like what is the role of empathy in creating experiences ?; How to internalize active listening in all areas of the organization? And how can you help your clients shorten paths? You can register for the event for free at this link.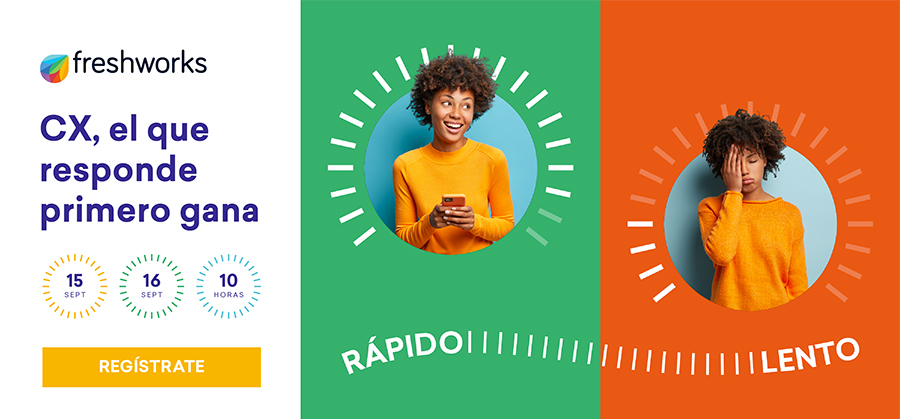 NEC Visionary Week 2021
Date: of September 16 to 17
Modality: Interactive
A global event that brings together opinion leaders from around the world who will share their views about the future of society and discuss key topics such as: digital transformation, open networks, cybersecurity, among others. The event is organized by NEC de Colombia, a Japanese multinational expert in the implementation of intelligent systems.
The event will reveal the NEC and Economist Intelligence Unit sponsored urban security survey, which will reveal the latest ranking world of 60 cities in the categories cyber, medicine and health, infrastructure, personnel and environment. There will also be a series of free sessions in English on the event themes that will be available on demand for a limited time for those who sign up.
Further information: NEC Visionary Week 2021 will feature the participation of companies such as: Google, HSBC, Star Alliance, Services GmbH, Lockheed Martin Space, among others. If you want to know the complete agenda click here and you can register for the event at this link.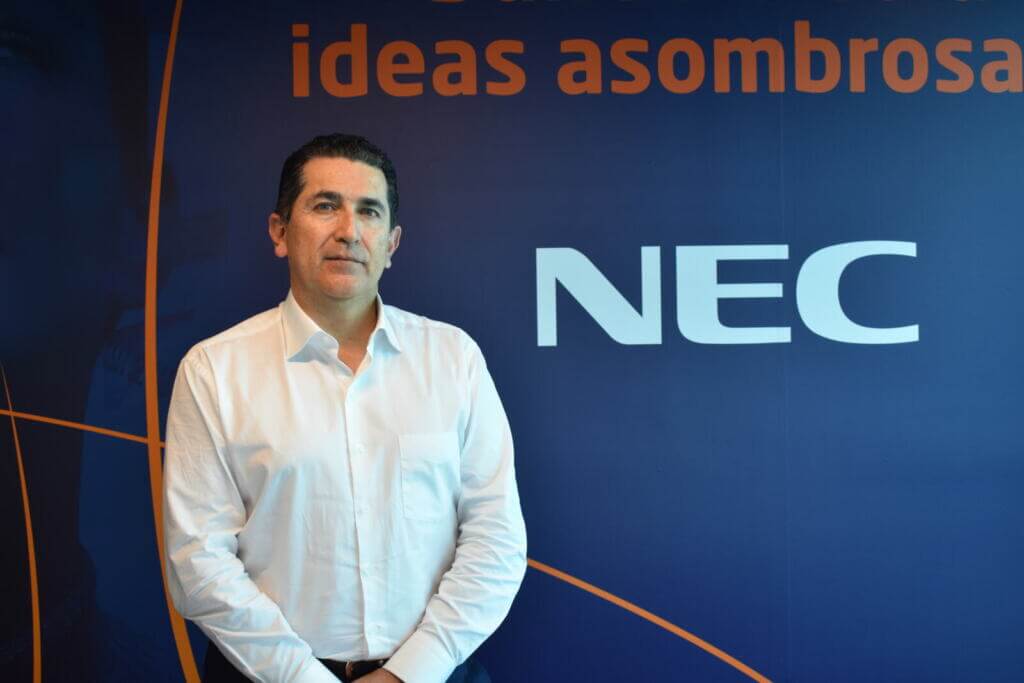 Esri CUE 2021 User Conference
Date: of September 22 to 24
Modality: Interactive
This conference is a collaborative space where professionals in geographic information systems (GIS) from different industries in Latin America present their most innovative projects in relation to the use of geospatial technology and various implementations with spatial analysis, data science and GeoAI, Big Data analytics, among others. The event brings together leaders and experts in geospatial technology to talk about building a sustainable future from geographic information systems.
This conference will seek to take advantage of science and technology to improve the efficiency of these systems, conserve the planet and educate others on the importance of GIS to achieve a sustainable future. Attendees will be able to see GIS technology in action through a variety of presentations and demos from Esri collaborators and space guests. Examples of the work of the GIS community and advances in geospatial technology will also be featured.
Further information: Esri is one of the largest companies in the global market for software for GIS and the conference sessions will feature experts from different sectors and public and private institutions such as the Bogotá Environment Secretariat. You can know the agenda at this link and if you want to register do click here.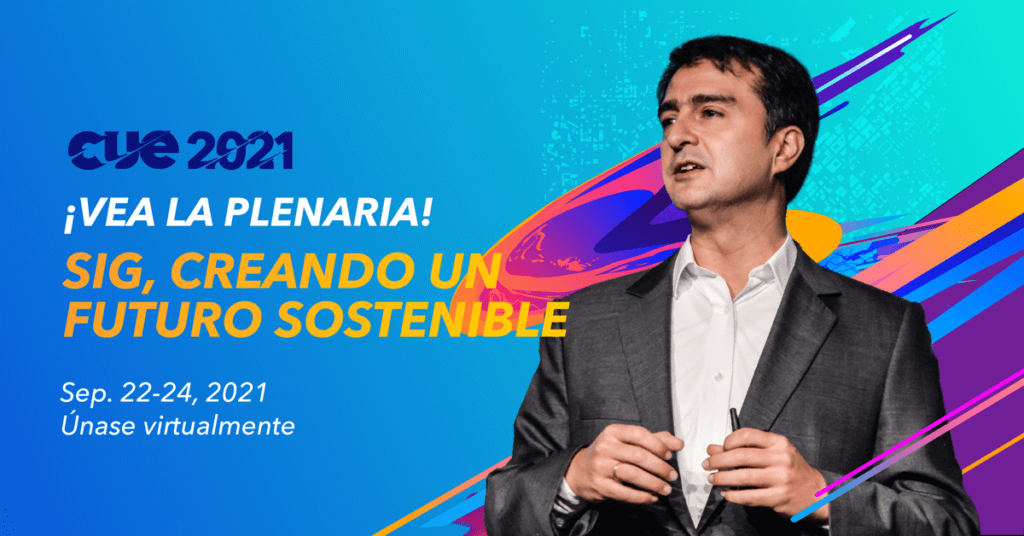 International Environment Fair
Date: from the 29 from September to the 2 from October
Modality: face-to-face in Corferias, Bogotá.
La Fima It is considered the main fair platform in Latin America to promote actions of sustainability and environmental care in the different sectors of the economy. In its seventh version, the fair is consolidated as the main platform for the dissemination of high-impact environmental programs and projects and is one of the most important venues to talk about the commercial transactions of technology, specialized services and academics in the region. The event will feature the participation of sectors such as the energy industry, water treatment, air and climate protection, biodiversity, among others.
Further information: The fair will have a schedule from 12 noon to 7 pm on Wednesday, September 29, and for the other days it will be from 10 am to 7 pm The price of the ticket is 15.000 pesos; for students or the like it is 5.000 pesos. You can purchase your ballot at this link.

---
Main image of Florian Pircher en Pixabay