Ricoh is one of those companies that can boast of having a good remembrance among people, but at the same time it has a kind of 'stigma' that makes that remembrance focus on the world of printing. In the end, Who doesn't remember Ricoh printers?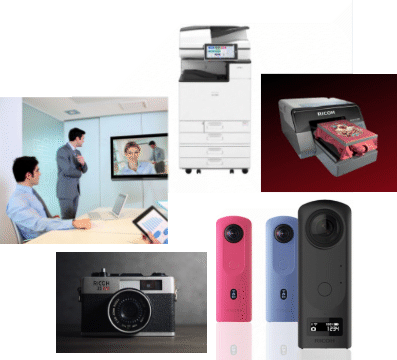 However, since 2006 the companies began a transformation process to transcend this market and immerse yourself in the world of digitization, with product and service lines that, of course, go beyond document printing equipment.
And, as is the norm in this constantly evolving world, Ricoh has not settled, but continues to transform to meet the requirements of a highly competitive industry. The task in Colombia has had particular challenges, explains Camilo Andrés Vivi Moreno, the general manager of Ricoh in Colombia.
The executive understands that this internal transformation process is a requirement to be able to accompany his clients in their own transformation processes. "If you don't do it from the inside, it will be more complicated from the outside."
Impacto TIC spoke with Camilo Andrés Vivi and with Luis Fernando Jiménez Arévalo, the company's solutions and pre-sales specialist, about Ricoh's current services and about this evolutionary process, which is finally part of the company's DNA: it should be remembered that In the beginning Ricoh moved in the world of cameras. In other words, the vocation to change has been present in the 85 years of existence that the firm celebrates in 2021.
---
Main image: Assembling Impacto TIC with Ricoh photos and Pexels.