With the arrival of the emergency caused by COVID-19, consumption suffered the consequences. Sales fell because economic income decreased, there were other priorities to attend to or because of the same fear of uncertainty. But over time, habits changed in favor. Businesses, from different segments, had no alternative but to migrate to digital to continue selling and in this sense they had to find payment alternatives in this industry known as e-commerce or electronic commerce, which in 2019 reached 1,5% of national GDP.
According to Pedro Buitrago, vice president of Client Solutions at BBVA, virtual payments continue to increase. In the case of electronic commerce operations BBVA credit card purchases went from representing 50% in 2019 to 70% in 2020, and debit cards went from 3% to 12% in the same period. "Two months ago we had to take on a challenge that few of us imagined: COVID-19, which has represented structural changes for people and businesses, perhaps the largest in history, and that sense e-commerce is a fundamental part"added the BBVA executive in Colombia.
BBVA presents Openpay Colombia
In this context, in which different payment mechanisms are required, the bank announced that OpenPay has entered into operation. It is a fintech born in Mexico that, in alliance with BBVA, offers alternatives for those businesses that need to offer electronic payments.
"OpenPay is a fintech with recognized experience in payment processing, which we met in 2016 thanks to our Open Talent program, an initiative that already has 10 years and through which we seek disruptive solutions that allow us to offer new products and services to our clients. Colombia is the first step in its expansion process and with its arrival in the country we want to become the ally of e-commerce for business in Colombia"Said Pedro Buitrago.
From the outset, the goal of Openpay Colombia is, within a year, to become 5% of the pie of electronic payments. This type of service is known as 'payment gateways' and other companies such as PayU, EpayCo, Mercado Pago, Wompi and Place to Pay participate here, although there are others and will surely come more given the growth of the industry.
What difference does OpenPay Colombia bring? Nicolás Rodríguez, country manager of Openpay in the country, indicated that the main objective of the firm in the national market is to become the ally of freelancers, entrepreneurs and big business in Colombia. In this sense, it offers alternatives so that commercial establishments can incorporate electronic payments into their day-to-day business, since it has the ability to receive and process the different means available on the market: debit and credit cards, payments to Through PSE (Secure Payment), telephone, via email, even cash and generation of personalized links for businesses that do not have a website.
This is especially useful for the startup that has not set up its marketplace, your virtual store on one page, but, for example, sells through social networks. OpenPay Colombia generates a link for the customer to make their payment. Additionally, during the launch of the service it was explained that it could even be used for donations of funding for specific projects, such as a podcast.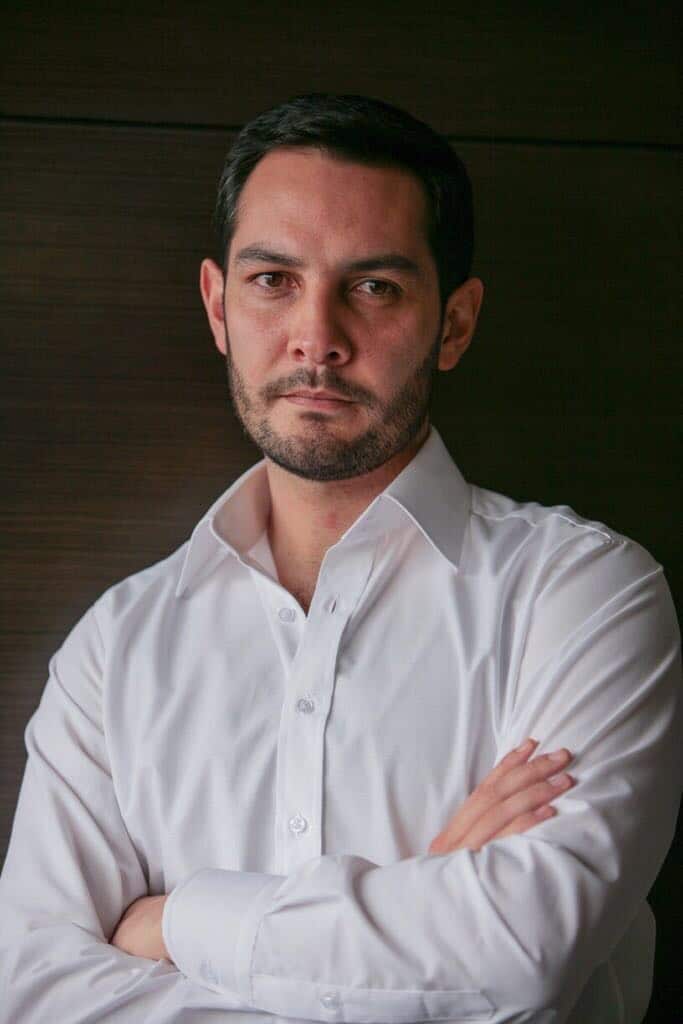 "This solution is developed to be able to adjust the technology and be used in all kinds of online stores, subscription payments, mobile applications, marketplaces, payments to third parties and even Openpay has an option for companies without a website or an app, where through from a link they can generate and receive payments from their clients, with rates available to everyone (independent, micro, small, medium and large companies) and high security standards, in addition to the fact that we have the support of a Group like BBVA " .

Nicolás Rodríguez, country manager of Openpay in Colombia.
In addition to this integration of different payment methods, the security factor was also highlighted, since it has several certifications.
Finally, Buitrago emphasized that the arrival of this new company in the country is a sign of the confidence of the BBVA Group in Colombia and stressed that it is a reality, not an initiative. It is a legalized and operating company. "We want to be the engine of the growth of e-commerce in Colombia and with it, motivate the necessary changes and transformations in our clients' businesses, accompany their growth with better tools and promote the economic and social development of the country", He said.
Regarding the process, Rodríguez assured that it is simple and only necessary enter the page, create a user (free of charge), attach the documentation (this platform is designed for startups or formalized companies) and request an appointment with the team. And regarding costs, he shared that the platform has different plans depending on the solution that each company requires.
Find more Financial Education content here at Impacto TIC.
---
This content was developed with the support of BBVA, which has not influenced the editorial approach. Between BBVA and Impacto TIC there are commercial agreements to communicate factual and objective information focused on financial education.
Cover photo: rupixen. com (Unsplash)