Nearly half of participants do not speak in video calls at work, says Cisco
According to 'Cisco Hybrid Work Index', 48,2% of the participants in a work video conference do not speak during the meetings, despite the fact that 6 out of 10 employees consider that they have the necessary tools to work from home. This report analyzed the use of technology tools in remote and hybrid work contexts. Recognized IT company Cisco relied on data from its own platforms and networks to analyze millions of aggregated and anonymized customer telemetry records.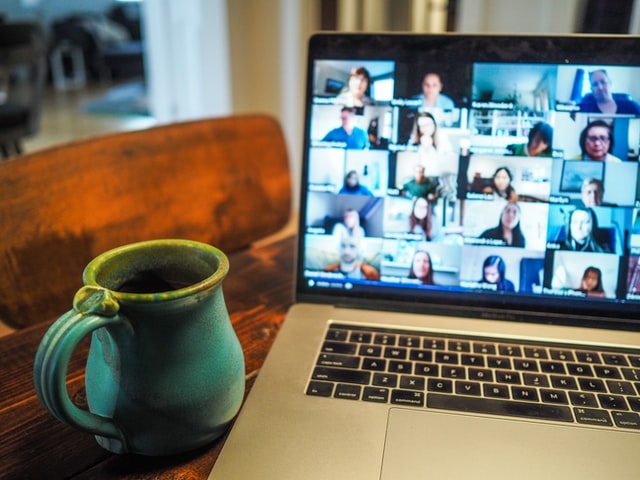 Cisco telemetry data is backed by third-party research and employee data including a global survey of 39.880 IT decision makers and office workers in 34 global markets. The research revealed that fatigue, background noise, culture shocks or a lack of fluency in languages ​​are the main causes for not participating in a video conference. Cisco also stated that the use of Artificial Intelligence in work video calls on its Cisco Webex platform, which has 650 million monthly users, increased 200% in recent months.
Simultaneous translation and transcription, background noise reduction, gesture recognition, and live polling are some of the most widely used artificial intelligence features.
Minambiente launches an environmental training school to promote citizen reflection
The Ministry of Environment and Sustainable Development launched the Savia Environmental Training School, an initiative that seeks to generate a culture of protection of the environment and biodiversity through experiences and interaction with ecosystems. The launch of this school was in charge of the President of the Republic, Iván Duque, and Carlos Correa, Minister of the Environment. Minister Correa stated that Savia is a space for continuous training in environmental issues and sustainable development that adapts to the reality of each region of Colombia and that will reach the regions through itinerant campuses, live classrooms and informative digital content.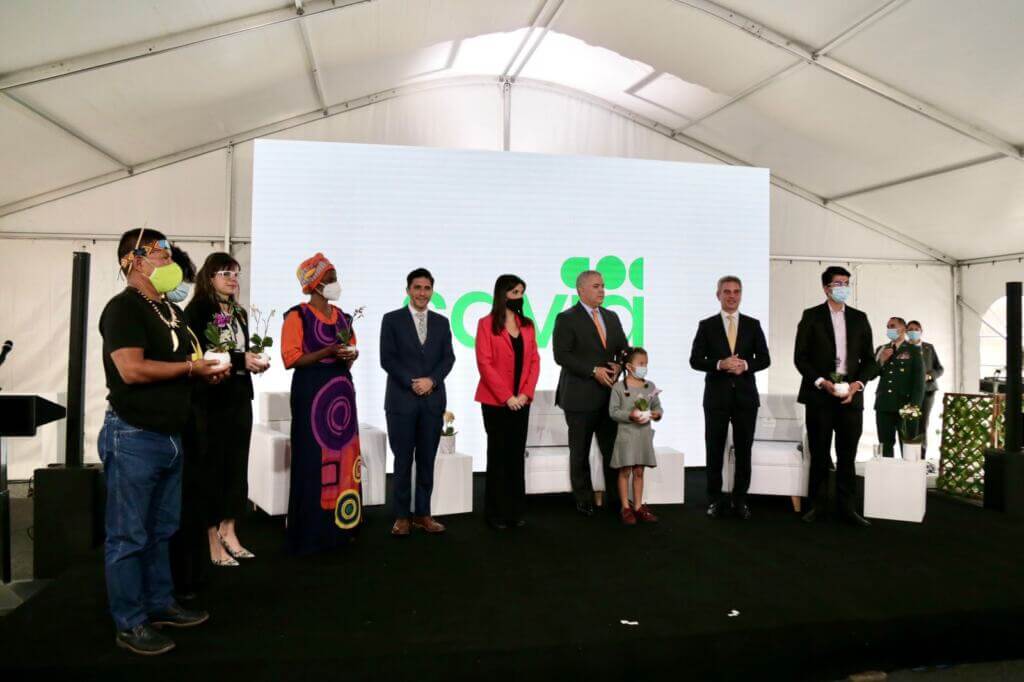 The Savia Environmental Training School will have 3 key strategies: Savia Ciudadanos, Savia Crea y Transforma, and Savia Terra. The elements that this school will incorporate were determined through different participation spaces such as idea laboratories and other strategies. These elements involve unlearning to learn, youth leadership, environmental ancestry and connection with the environment through innovation. This initiative is part of one of the strategies of the Ministry of Education and participation, and for this reason 80 scholarships will be awarded for the diploma in ecological restoration and green entrepreneurship. The school already has physical spaces in Bogotá, Medellín and Barranquilla.
Laboratoria and its founder are recognized among organizations and leaders in Latin America
The Peruvian Mariana Costa Checa, founder of Laboratoria, has been selected to be part of the anthology comic 'Wonderful Woman of the World 2021' from DC Comics, which seeks to highlight the work of outstanding women around the world. In anthology 'Wonderful Woman of the World 2021' There are 7 pages dedicated to narrating Costa Checa's work at Laboratoria and showing the impact that this organization has had on the lives of more than 2.000 Latin American women and their families. This comic seeks to applaud the perseverance of women who promote a common well-being, and it does so through the use of the figure of Wonder Woman. The story of Mariana Costa appears alongside that of figures such as Beyoncé, Malala Yousafzai and Brené Brown.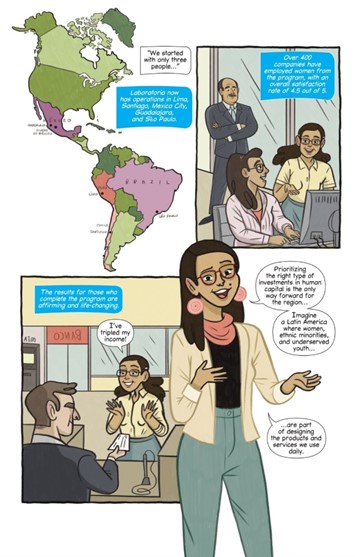 Laboratoria is an organization that seeks to train and promote the employability of more women in the technology sector, and was recognized as one of the 100 edtechs -technology education organizations- of Latin America by HolonIQ. HolonIQ is an intelligence platform that provides data and analysis of developments in the global market and that annually publishes a ranking of the startup most promising in the region. The evaluation was made after a review of more than 2000 edtechs.
Research on Colombian ecosystems wins the National Prize for the Environment
The studio 'Colombian ecosystems: threats and risks', conducted by the doctor in ecology Andrés Etter and 5 other researchers, won the National Award for Environment and Sustainable Development - Camila Botero Restrepo. This recognition is part of the Alejandro Ángel Restrepo National Awards, which are considered the highest scientific award given in the country. for the excellence of those who have received it and for the rigor of the juries. This work identified and analyzed 81 Colombian ecosystems, of which 25% present critical levels of risk that seriously affect biodiversity and ecosystem services.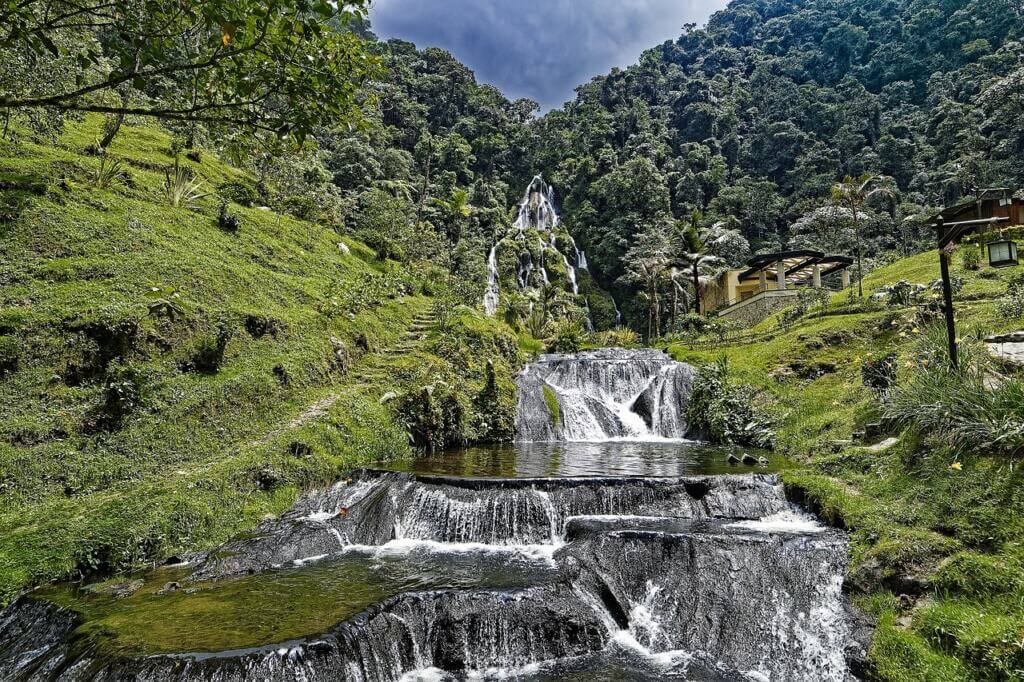 In addition to Etter, the research group was made up of María Ángela Andrade, Paula Andrea Amaya, Arturo Arévalo, Juliana Andrea Cortes and Kelly Saavedra. These researchers applied a protocol of the International Union for Conservation of Nature that analyzes the state of different habitats, which is known as the Red List of Ecosystems methodology. This research established 4 risk categories to classify the 81 ecosystems that it analyzed: ecosystems without concern, ecosystems in a vulnerable, endangered and critical state.
It was determined that 20 ecosystems are in a critical state, 16 are in danger, 14 in a vulnerable state and 31 without concern. These risk categories were determined from the analysis of criteria such as the reduction of the geographic area of ​​an ecosystem, the degradation of the abiotic environment and the reduction of biota. We recommend to our readers this note from El Espectador for more information.
Captain Kirk becomes the oldest astronaut in history
William Shatner, known for playing Captain James Kirk on "Star Trek," flew into space on Wednesday on a Blue Origin ship. Shatner, at 90, became the oldest person to reach space after surpassing Wally Funk, an 82-year-old woman who in July was part of the first Blue Origin flight. Upon landing, Shatner said it was a moving and incredible experience.
Colombia approves the use of a vaccine for cattle against the Bovine Viral Diarrhea virus
A genetically modified vaccine developed by Boehringer Ingelheim called Bovela was approved in Colombia to protect cattle against the Bovine Viral Diarrhea (BVD) virus. According to information from Agro Business, this virus is responsible for a disease that can affect multiple organs of cows, including the immune system. This vaccine guarantees 100% fetal protection and has technology that allows a rapid response to the prevention of the birth of infected animals.
---