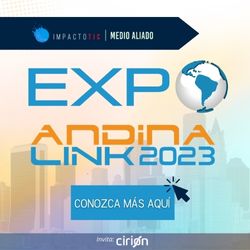 The government of Gustavo Petro The focus on the use of the spectrum has changed, prioritizing social welfare, which opens the door to new opportunities for all productive sectors.
Within the framework of Andean Link 2023, Miguel Felipe Anzola, general director of the National Spectrum Agency (ANE), He stressed that the spectrum without a license, or free spectrum, is one of the commitments of the National Government to improve connectivity in the country.
In an interview with Impacto TIC The official assured that with the use of free spectrum, Colombians and the productive sectors will have access to information, knowledge and markets, which will translate into greater economic and social development.
"The communications industry is suffocating, but free spectrum without a license is the oxygen that the country's productive sectors need to improve their processes," Anzola pointed out.
"The government's vision of spectrum has evolved. The 2009 law established as a premise maximizing the resources to be obtained from the spectrum, while the 2019 law sets social welfare as its objective. The latter is the approach we are applying." added the official.
Regarding the 5G spectrum auction, Miguel Felipe Anzola reported that his office is working with the ICT Ministry and that it is expected that it will be completed in September.
Next, the interview with Miguel Felipe Anzola: