While many entrepreneurs and SMEs in the country demand more support, entities such as Bancóldex transform and enable digital solutions so that these sectors can access more benefits and have more opportunities.
The financial sector is at a key moment in its journey towards digital transformationl, which requires a significant investment in technological platforms but also in the ability to approach customers in a different way.
To understand this path and these changes, Impacto TIC Together with Bancóldex, they carried out a hangout in which industry experts spoke about the new financial opportunities for medium and small companies, within the context of digital transformation.
In the talk participated: Maria Jose Naranjo, Vice President of Corporate Strategy at Bancóldex.; Diana Santamaria Ramirez, director of communications at Bancóldex; Alejandro Ramírez, Head of Revenue at Sempli.
In this space the experts explained why digital platforms are increasingly important for inclusion and how to bring this type of solution to the regions. In addition, what is the ideal route to access them.
Financial inclusion for MSMEs
In Colombia, the success of an SME is in being able to find allies in the financial system. To start, the country's companies need capital. Bancóldex is a bank that is known for its tradition in the sector, but that Thanks to the pandemic, he understood the importance of approaching his clients from digital platforms.
"The pandemic gave us the push to get closer to entrepreneurs. How? With digitization, with innovation, with much more relevant and much smarter products. for segments that had not usually had such easy access", Explain María José Naranjo, Vice President of Corporate Strategy at Bancóldex.
Today The bank has 4 products focused on medium and small companies in the country that use digitization as a channel of approach. Like Finbi, which has a focus on investment banking, neocredit, digital leasing, and connects digital.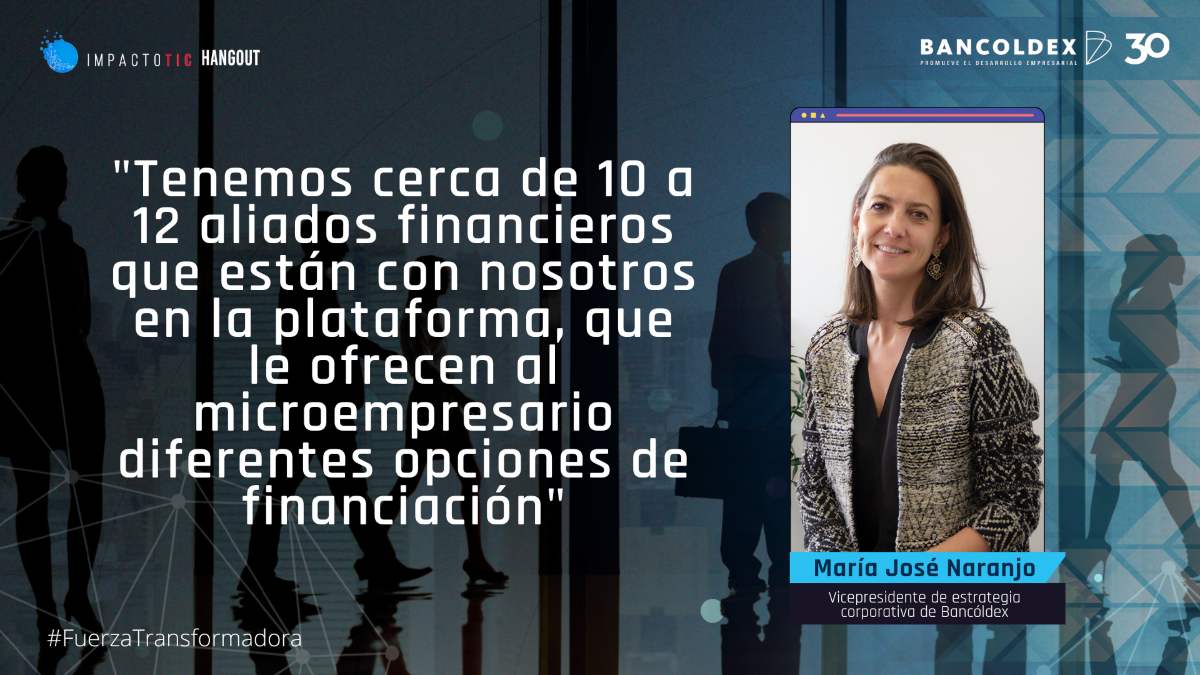 "The inclusion of new actors in the financial system shows that we are on the right path to support more businessmen and entrepreneurs. We are seeing the emergence and consolidation of new fintechs because there is a market in Colombia that still needs to be deepened," he says. Diana Santamaría Ramírez, Director of Communications at Bancóldex.
With the arrival of new players such as fintech, it is evident that an entire financial system is filling those gaps to help entrepreneurs in the country. For example, a fintech such as Sempli, which has become an ally of Bancóldex, promotes programs such as neocredits that allow the democratization of this type of service.
"This digital era brings many opportunities for everyone, if we add to that all the development of information systems and the work from the government to promote formalization," he emphasizes. Alejandro Ramírez, Head of Revenue at Sempli.
Financial expectations of Colombian entrepreneurs
Entrepreneurs and entrepreneurs today need early credit, this is one of their main expectations. Added to this are external components such as high interest rates, increased inflation, payroll payments, investment, etc.
A first step has been the change to access lines of credit that in the past required countless paperwork.yes Currently, thanks to platforms like Simpli, it can be done digitally, by filling out a form and finding advice on the same platform.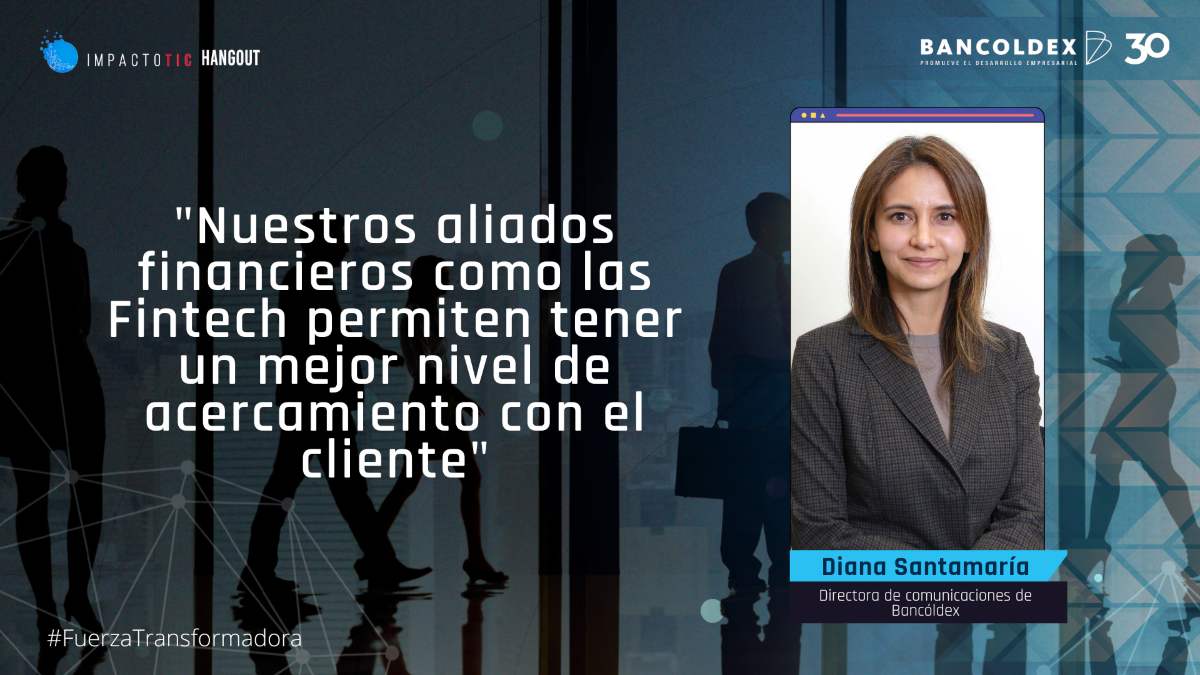 Along the same lines, services have also been created that go beyond the credit and investment programs such as financial education for businessmen and entrepreneurs.
"Many times credit and financing are not everything and financial resources can leverage growth, but we believe that knowledge is very important. In this sense, we have thought of some products where entrepreneurs also, digitally, have access to courses that help them get closer to the financial system", María José Naranjo
Another important aspect is the level of rapprochement and communication that banking entities have with their clients. There, fintechs play a fundamental role in creating that channel that allows them to get to know the customer better.
To withdraw from your Diana Santamaría, this is because "Among their financial expectations is the point of view that they be seen differently and that they get to know them better. This is going to mark a transformation in how banks evaluate and look at entrepreneurs so that non-traditional aspects that were taken into account before are considered."
Closer to the financial system
To achieve this cost-benefit ratio, it is essential that businessmen lose their fear of the financial system, opening the doors to investment and credit. CWith the arrival of new players and digitization, new opportunities open up every day for companies to grow financially without having to go into debt.
"Don't be afraid of financing independent of who the offeror is. Financing is a great tool to take a step, to go further so as not to always stay in the same", emphasizes Diana Santamaría.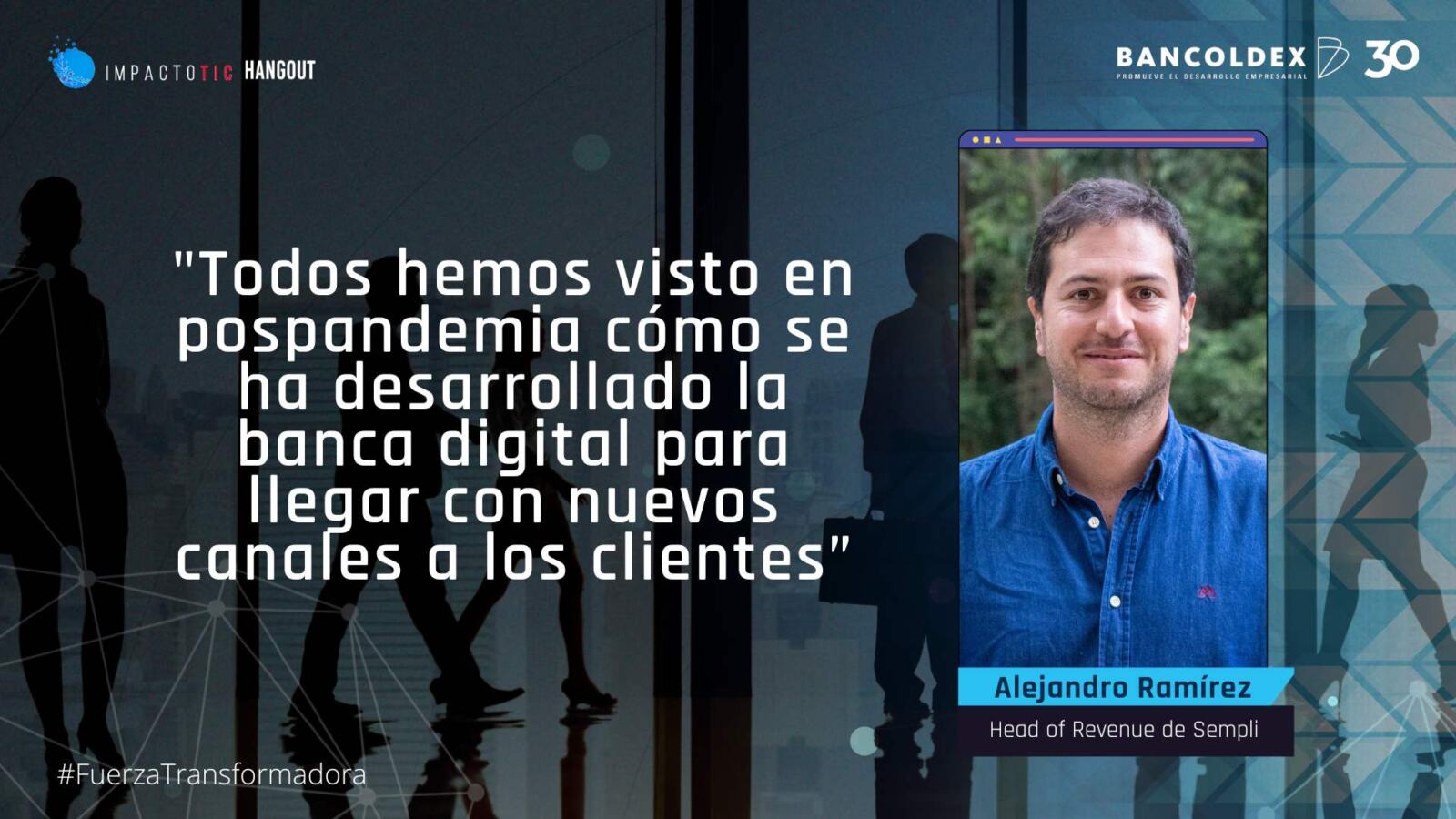 In this process, the size of the company does not matter, but it is important to be clear about the purpose with which those resources are sought.. "No matter what size the company is, you have to use the financial system as a lever for growth", complements María José.
For Alexander, It is key for businessmen to know that before taking out a loan, they must know what return they are going to obtain. "It is very important that there are productive purposes behind it, transformational purposes for the business. I must understand why I need it and how I am going to pay that credit. In addition, it is essential to be organized. concludes.
—
If you missed this Hangout, you can see it in its entirety on the ImpactoTIC Youtube channel