Smartphones have undoubtedly become the most used device in our daily lives. From professional environments to personal and entertainment issues, today much of our communication is done through a smartphone. In that sense, the high use of these devices means that they also contain a lot of information about us, the users.
After all, on the phone you can have banking or credit applications, corporate and personal emails, contacts, private conversations and stored passwords. It is not surprising, then, that many attackers on the Internet are looking for ever more sophisticated ways to steal data. that are stored on our devices, usually in attacks from phishing, malware or through questionable applications.
In addition to being careful with the pages we browse or the networks we connect to, one of the biggest pillars of security are updates. However, despite being a fundamental piece, updates for Android in the past used to have delays of months. To solve this, companies like MediaTek, Samsung and OnePlus have created initiatives that have completely changed the landscape.
Why do some updates take so long?
Since its inception, one of the advantages of the Android ecosystem has been its openness. Android source code is open but maintained by Google, which means that anyone can download, edit and run the source code of the operating system. This obviously extends to phone manufacturers as well, who have the freedom to edit the Android base code and make modifications that better fit their phones.
This means that, for example, once Google publishes the base code for Android 11, phone manufacturers use that code to implement updates to their versions of Android. In a simple example, Xiaomi uses the Android 11 source code published by Google to create MIUI 12. However, although it seems simple, this is more complex in the Android world for several reasons.
First of all, phone manufacturers all have dozens of devices on the market. This means that they must ensure that the updates work properly in all without exception. This is a gigantic job, and for this reason many manufacturers do not maintain updates for equipment a few years back. Related to this, many of these computers have different hardware, and it is key for the manufacturer to ensure that there are no bugs or fatal failures related to the hardware.
Another important element is that of the phone chips. On the market there are MediaTek, Qualcomm, Exynos (from Samsung) and even Kirin (from Huawei) chips. Each of these chip manufacturers must provide code and instructions to the phone manufacturers so they can implement improvements related to CPU, GPU or RAM usage.
With so many elements playing at the same time, there must be constant communication between Google and the manufacturers to ensure that updates do not take more than 6 months or even years before reaching the hands of users.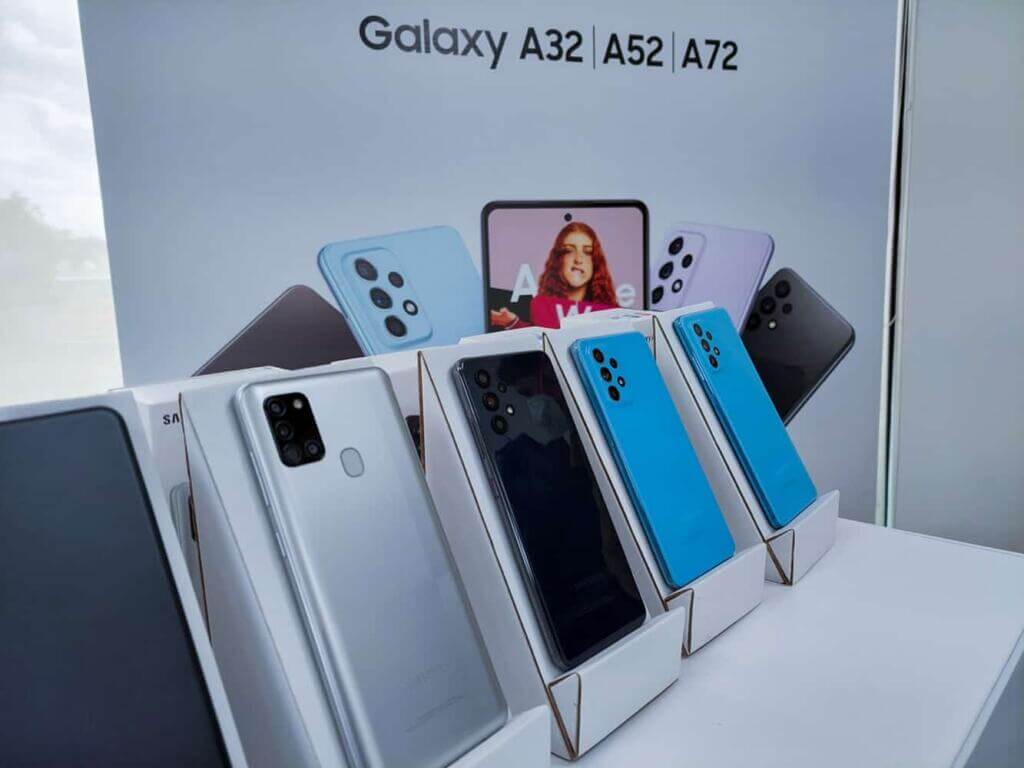 The example of Samsung and MediaTek
In the Android world, devices created by Google itself - like the Pixel line - tend to be the first to receive updates for obvious reasons. Beyond Google, phone makers are tasked with updating their Android versions so that they reach users as soon as possible. This does not only refer to major version changes, such as jumping from Android 11 to Android 12, but also to monthly security updates.
Precisely for this, MediaTek and Samsung have changed this landscape with significant benefits for their users. First, MediaTek has had a program called GMS Express since 2017. This program is developed in conjunction with Google, and is mainly focused on improving update times on all MediaTek chips.
The program consists of Google and MediaTek working together to have software packages ready with testing and approvals for the company's chips. These packages are then sent to the phone manufacturers, who at that time only have to worry about general improvements. Thanks to this, MediaTek chip upgrades can be approved in 4 weeks or less, compared to 3 months previously.
Due to this implementation, MediaTek offers a much more complete software package to manufacturers and ensures that we users will have the latest updates more quickly. The fruits of this program can be seen today, with companies like Samsung and OnePlus offering up to 4 years of constant updates for some of their devices. Samsung, which previously had quite a long process, It started offering 3 years of major updates (ie Android 12, 13, etc.) and 4 of security updates.
This program includes several phones with MediaTek chips, such as the Samsung A32 with the Helio G80 chip, which promises to be one of the most robust devices of the year. In the same way, OnePlus has promised 3 years of security updates for its recently launched OnePlus Nord 2, that has the power of the Dimensity 1200 and that already start generating praise in reviews.
Software up to date
Today companies like Samsung, MediaTek and OnePlus use updates to reiterate their constant commitment to users. Although we cannot change the hardware of our phones, the software side moves quickly thanks to the annual and monthly updates that Google releases.
Beyond new functions, updates are very important to maintain the security and stability of Android, and that is why it is important to understand that initiatives to reduce the time it takes to reach our hands will always be positive. In a world increasingly connected and dependent on smartphones, updates become a fundamental pillar to keep us at the forefront of technology and security.
---
Main Image: Daniel Romero en Unsplash