Virtual assistants have become a common tool due to their presence on a large number of devices, because they can do more things and because they are integrated into more and more services. The growth in 2020 was so high that organizations reduced up to 70% in calls, chats and emails after automating the customer service area.
Beyond answering simple questions, communications assistants not only answer advanced queries, but also help organizations stay in touch with customers 24/7, which was essential for business during the pandemic. We are talking about a tool that automatically interacts with users and potential customers in order to guide them towards a desired action.
A virtual assistant is much more than an automatic messaging service, it can be a very effective tool that provides great advantages if companies are clear from the beginning what the objective of its implementation is.
Today, machines don't just route phone calls or handle simple button-guided tasks, they work with Artificial Intelligence (AI), which has made it possible to automate simple tasks so that human talent can focus on more complex and higher-value activities.
These tools take advantage of users' preference for agile and effective interactions with companies. And they can be deployed on customers' preferred communication channels like WhatsApp, Facebook Messenger, Instagram, finding them where they are already hanging out normally.
There are several types of communication assistants, some based on commands and others on Artificial Intelligence.
For those that are based on commands, their answers come from a database where they select their answer based on the question they receive. Their answers are usually reliable and grammatically correct, but they are not able to answer ambiguous questions.
On the other hand, communications assistants based on Artificial Intelligence are capable of answering ambiguous questions, that is, they create their answer without having previous data and depending on the technologies used for their programming. they get smarter over time, as they learn from customer questions and answers.
Complementary tools like a crm-software They can be of great help to further enrich the interactions considering that all the information about the user and the history of the conversation with the brand will be integrated and can be used as part of the context.
Solutions based on Artificial Intelligence are very varied, the key aspect here is personalization, since it is important that the user feels comfortable and safe interacting.
According to a Gartner study "The Chatbot Implementation Guide", in the next two years, 38% of organizations plan to implement chatbots, an increase of 40%, noting that while investment in chatbots is increasing, more than 50% of the leaders of customer self-service portals (CSS) say they find low to moderate value in implemented chatbots.
It's important to keep in mind that if communications assistants misread human emotions and feelings, the customer experience is likely to have a negative impact on the brand, and instead of improving it, end up ruining it.
In such a way, that one of the great challenges that automated services have, in addition to streamlining customer service processes, is that they must improve the user experience from pleasant and humanized situations, while trying to solve the problem that has the user in a timely manner and for which he contacted.
The best way to overcome these problems is to invest time in training the attendee so that they can identify the correct feelings and emotions so that they can respond in the right tone and time. This will allow automated services to be fed with new repertoires of phrases and responses that express the identity of the brand.
Another challenge in using these tools is data privacy and security. Customers are sensitive when it comes to their personal data and in a time like today, with cyber attacks, it is of vital importance that these assistants can guarantee the privacy of users' data.
For a better illustration, in Impacto TIC we spoke with Alan Narvaez, Product Specialist Latam de Infobib, about how much companies use chatbots in Colombia, how to improve the customer experience and when to implement a chatbot: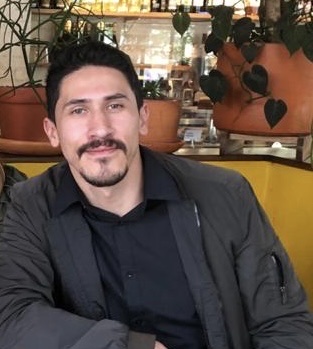 How much do companies use chatbots in Colombia?
Currently there is significant growth in companies using these solutions because they have seen how important it can be for the development of their business, first to improve Contact Center metrics (first response time, average operating time, satisfaction surveys, (NPS , CSAT) Second, to lower the workload of the agents since one of the main characteristics of the bots is the possibility of using AI, an example of this would be Natural Language Processing or (NLP) which makes the conversation is simpler and more friendly, also making use of buttons in the conversation so that the user can choose, allowing the bot to solve the user's problem.
How to improve the customer experience?
The use of technology is the key. In many cases, bots are presented that are limited in technology, an example of this is when we have a chatbot which uses menus, or key words, to be able to guide users in what we call customer journey, to solve their problems, but in some cases, there are design flaws, it is tedious, impractical and annoying for users. For this reason, it is important to have bots that have Artificial Intelligence, so that the interaction is fluid, simple and understands what the users want to say and improve the communication experience.
At what point should a company decide to use a chatbot?
Because of the metrics you are measuring in your Contact Center. In the case of the customer service manager, who is always monitoring the metrics of waiting times, resolution, response, among others, and sees that these statistics are increasing to provide solutions to the cases, or that the agents are spending a lot time in responding to customers, this is a clear indication that the strategy must be changed and the customer experience improved. A bot can be the first line of customer service, helping them to self-manage their requests, asking for information on the reason for the contact, information that allows the agent to focus on the solution and not spend time on questions that a bot could have asked to improve the results. service times
What type of companies and areas are chatbots ideal for?
I consider that many companies vary from retail, finance, banking, health, to manufacturing, always focusing on customer service, post-sale, pre-sale, FAQ, sales, support, scheduling, there are many cases in reality. As for the areas, I consider it to be customer service.
Neither in Colombia nor in the world has it been possible to establish with certainty the degree of user satisfaction with regard to the use of this type of automated service, so this time the question is for you: Are you satisfied with the care provided through the different communications assistants? There is still a long way to go and companies that use this type of assistant must ask themselves if they are doing the job well.
Image: Flickr