Of all the technologies that converge on bitcoin and cryptocurrencies, perhaps none has the potential to be as transformative as blockchain. Despite the fact that bitcoin has caused a stir in recent weeks due in large part to the new law in El Salvador, the blockchain revolution has been rather silent. More than an easy-to-see technology, the blockchain aims to change the guts of our current systems.
Sometimes, however, it is difficult to separate blockchain from bitcoin. After all, both share roots and creator, but while bitcoin takes the digital and financial world by surprise, blockchain little by little enters some of the important services and pillars of today's society, far beyond just cryptocurrencies. .
Some concrete examples
Perhaps one of the strongest examples today is package and shipping logistics. These systems, and especially in a pandemic environment, have become one of the pillars of the current digital revolution. And although for most users this translates into buying an object and receiving it days later at the door of the house, the delivery of packages requires a high level of organization.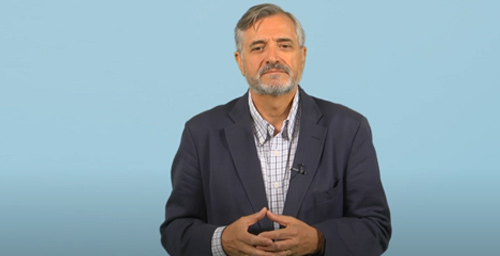 "One of the complex elements of the freight industry is the number of companies that touch a product as it moves from one point to another, and the amount of documentation required for those goods", explains Augusto Guitard, online academic mentor in blockchain programs at Global Alumni Education and former IBM executive.
Regardless of the type of shipment, elements such as invoices, guides, personal data, tracking and other legal documents need to be monitored, regardless of whether it is air, road or even sea transport, all types of shipments need this information. An entire ship of merchandise depends, for example, on dozens of documents for the nationalization of the products. Today, this is still done with paper documents or by email, Guitard explains.
A blockchain system could, for example, add elements to the chain more agilely, facilitate monitoring, and also open the door to new services for users. In United States, the Blockchain in Transport Alliance –BiTA– has worked on this since 2017, promoting new standards and reaching 500 members in 25 countries that together generate up to 1 trillion (1 million million) dollars annually.
For Guitard, in addition to this, the governments of the world have also shown interest in blockchain implementations. A concrete example is, for example, the new open data systems that are publicly accessible and help to build better smart territories. Here, the important pillar is the decentralization of the systems, which incidentally makes these also safer.
Revolution and unwanted changes
And yet, perhaps the greatest weakness of blockchain is precisely the radical change it poses. "It is so revolutionary blockchain that you will find many difficulties along the way, because it changes the status quo", affirms Augusto Guitard. Just look at bitcoin, whose greatest strength is the decentralization of money using a blockchain system. and which international banking groups watch with caution.
In the same way, Guitard emphasizes that, rather than eliminating intermediaries, what is being done here is to automate and move to blockchain playing the role of intermediary. It is not surprising, then, that companies acting as intermediaries see the implementation of blockchain more as competition than as a true improvement of current conditions.
Likewise, the change from head to toe means not only the change of structure, but also educating entire industries to a new format. "One of the main obstacles that blockchain is encountering to expand faster is that many people have to agree on new standards and new ways of operating"He says.
Although the acceptance of bitcoin has been gradual, individuals, industries and governments have been more reluctant to adopt technologies whose focus is decentralization. The challenge, sometimes, more than just implementation, is also how to stay in control. "There is a lot of urgency in governments, especially on the issue of cryptocurrencies, control them, regulate them"Guitard says.
More than anything, innovation
And although it seems that blockchain has a halo of uncertainty, the truth is that this has not meant that innovation has been frozen. In fact, many startups start to learn about blockchain and then evaluate how it suits each business. "I have seen professionals who own their own company, entrepreneurs of a certain age, I have seen fewer young people and people of middle or high levels interested in understanding blockchain with the idea of ​​exploring", explains Augusto Guitard in his role as a trainer.
Likewise, blockchain has been presented as a new way for countries to fully enter the digital age. While technologies like 5G, for example, require heavy investment and monitoring by a government, Guitard explains that blockchain implementation is much easier and has similar potential.
"Blockchain technology is cheaper, it is more standard. Anyone has the capacity to have all or part of the necessary infrastructure ".
And although the implementation of a technology of this type will not bring something as visible as what is coming with 5G, many of the changes will take place in the long term. This in the form of reducing corruption, better data management, better integration of public works and being able to trust a system that, although not perfect, represents one of the estáSafer digital standards today.
The key to this type of technology is to try to understand it and then be able to implement it in a way that users, ironically, do not notice the change. Guitard even ventures to say that the general public may not need to fully understand blockchain to enjoy its benefits. This will ultimately be the heart of the invisible blockchain revolution. "You cannot not follow the evolution of the blockchain."
---
Main Image: Markus Spiske on Unsplash