Every ad from the tech giants will always catch the eye, both from brand lovers and not so fanatics and even critics and skeptics. And Apple is, by far, the brand that generates the most interest, speculation, rumors, leaks ('leaks') in the industry. Yesterday, with the launch of the 3 new iPhone models -iPhone XR, Xs and Xs Max- and of Apple Watch Series 4, was the focus of worldwide attention and set trends in social networks and Google.
However, beyond the 'toys', and despite the fact that critics from the Android world often point out that the apple company presents as new what has already existed in its world for years, Apple is putting its it is committed to emerging technologies and responds - perhaps not as quickly as we would like - to global problems such as climate change. Plus, you have probably incorporated a real 'killer application' into your Apple Watch –A use or application that will make hundreds of thousands of people now have a reason to buy it–.
Pulse telemedicine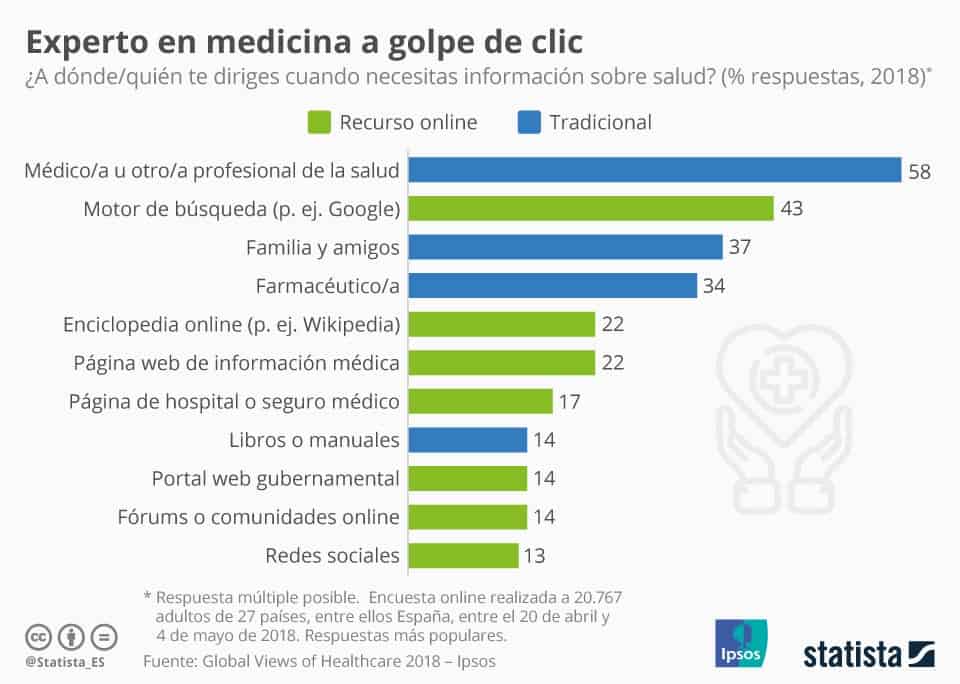 With the presentation of the new Apple Watch Series 4, implicit functions come that, more than an expensive taste, are new ways of approaching medicine, of carrying out processes and taking care of the health of each person. Recall that according to the Ipsos survey, Global Views of Healthcare, Digital resources are increasingly used to resolve health concerns.
This Apple Watch focus on health is not new. As Samir Estefan says on Techcétera, "The real 'killer feature' of the Apple Watch is the health and exercise apps". But Series 4 goes one step further: It becomes an ally to take care of health, because among its new functions is heart rhythm monitoring, and will allow users to take electrocardiograms using a new heart rate sensor, the first device in its class to be FDA certified.
If the Apple Watch constantly has made headlines because their health alerts have saved lives, this announcement is sure to make an even bigger impact. It is probably the 'killer application' that Cupertino expected to achieve an explosion in their sales.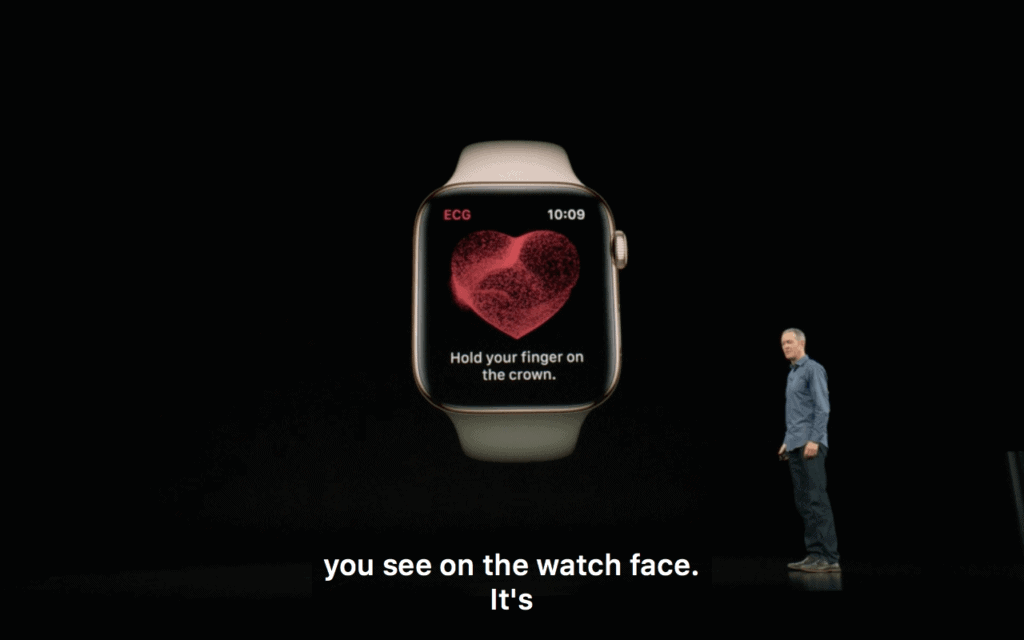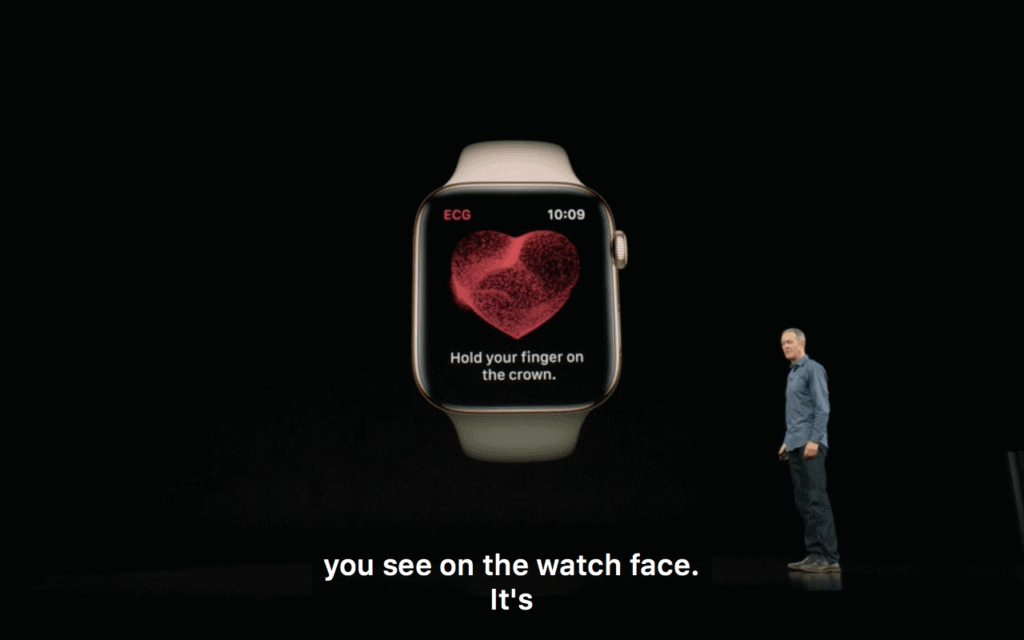 In addition to heart-related functions, motion sensors are also tools in other settings. The new Apple Watch and Its motion sensors allow to detect the fall of a person. The watch can, in addition to detecting the fall, make an immediate call to your emergency contacts, in case the person does not have an immediate reaction after the fall.
This is a function that can be useful especially in the elderly population, since it makes available to more people the help that a few have: that of fellow robots to help take care of your health.
IPhone deepens its use of emerging technologies
Without a doubt, the central show of the Apple Event was the presentation of the new iPhone (iPhone Xs, Xs Max and XR). But beyond its size, color, cameras or price, its processing power impacts much more than is believed, since it not only provides more speed when executing tasks, but also enables the foray into Artificial Intelligence and Machine Learning. of machines).
The new A12 Bionic processor features a 6-core CPU and a 4-core GPU. That is, there are 10 cores in total that can generate up to 5 billion operations every second, which will be supported by Artificial Intelligence and Machine Learning. This will benefit all processes but, initially, especially in the use of the camera, to generate suggestions, improvements and assistance in real time.
With a memory of up to 512 GB, and Machine Learning technology, the phones will be able to learn more about user behavior and adapt to their routine, as well as create more personalized suggestions.
Amazing new A12 processor and its 'neural engine'… a 6 core brain and a GPU for 4 core graphics tasks… that can work together !! A lot of power not only to make the iPhone faster, but to enhance Augmented Reality and Machine Learning #AppleEvent pic.twitter.com/dPrNKhMmIp

- José Carlos García R. (@JoseCarlosTecno) September 12, 2018
Regarding Augmented Reality, the critics were swift, because during its event, Apple emphasized its use in mobile games, typical of 'gamers' who often prefer the use of consoles. But nevertheless, Augmented Reality is a tool that is increasingly used for education, and even as an essential part in therapies for children and people with disabilities or with some type of cognitive illness.
Renewed commitment to the environment
Lisa Jackson, Apple's vice president for Environment, Policy and Social Initiatives, said that the company works with 100% renewable energy and that these new products are made from recycled materials, such as tin. "This change will prevent the extraction of 10.000 tons of tin ore in a single year", adding that 99% of its packaging is made from recycled material.
On the other hand, the recycling program Bring it back (Give Back) was presented, in which the user returns their old equipment and its materials can be reused, allowing new models to be more responsible with the environment.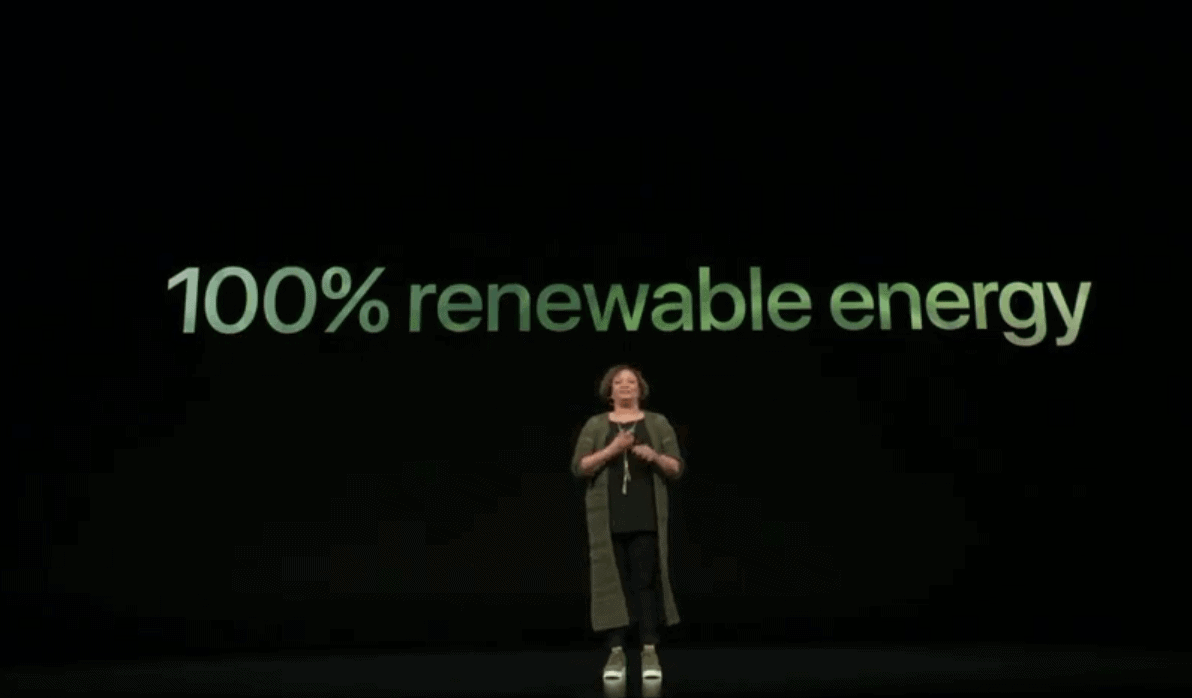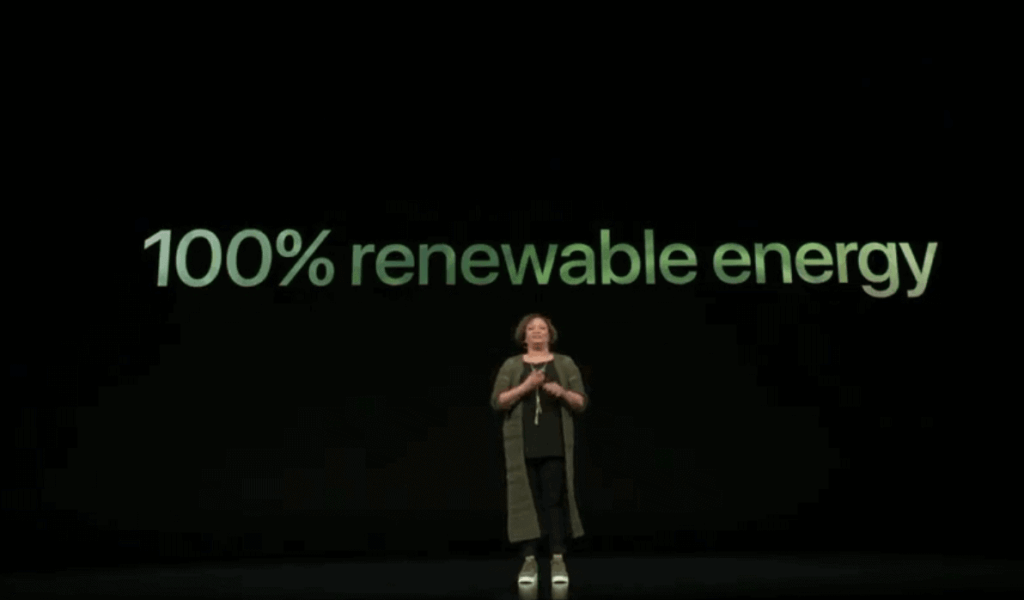 Still want to see the full presentation of the Apple Event? YouTube posts do not have permissions and are usually deleted, so we suggest the official video, on the Apple website.
And here is Apple's video in Spanish about the new iPhones: