Almost everyone has had to answer at some point in their life the question "How does it look in 5 or 10 years?". And when the deadline is over, if you look back, surely not all of them are where they imagined a decade or two ago. Less in terms of work environments.
Long ago it would have been logical to think of goals such as having a certain number of offices, a larger area to operate, full of computers and other equipment to be competitive and 'eat' rivals ... But today, to achieve these objectives, people telecommute, proliferate the spaces of coworking, there are new working methodologies and collaboration is moving the world.
The challenges for organizations are no longer the same, and now when 'productivity' and 'collaboration' are repeated daily in countless speeches and advertising campaigns, the question that arises is: What do companies really need?
The Productive Transformation Program (PTP) revealed, according to a Money postNot having control of the processes, not managing quality standards, having wasted time and misusing equipment are some of the main problems faced by Colombian companies in terms of productivity. Therefore, today we want to share with our readers some of the things that are really necessary for companies in this age of digital transformation.
Challenges in a connected world
New companies, those that are being updated, those that are understanding the changes that are being generated on a daily basis need a renewed culture, agility, curiosity, talent, technology and allies that, well articulated, result in continuous innovation.
Faced with this panorama, culture is the most important at all levels and in business settings; We have repeated this and will continue to do so. New leaderships are needed: it is useless if there are people who understand the changes that are needed but the head does not; or vice versa - if the boss is clear but the people in his organization do not. Nor will it do any good if providers are not connected to that culture. Everything is related, everything is the same system and no component can fail.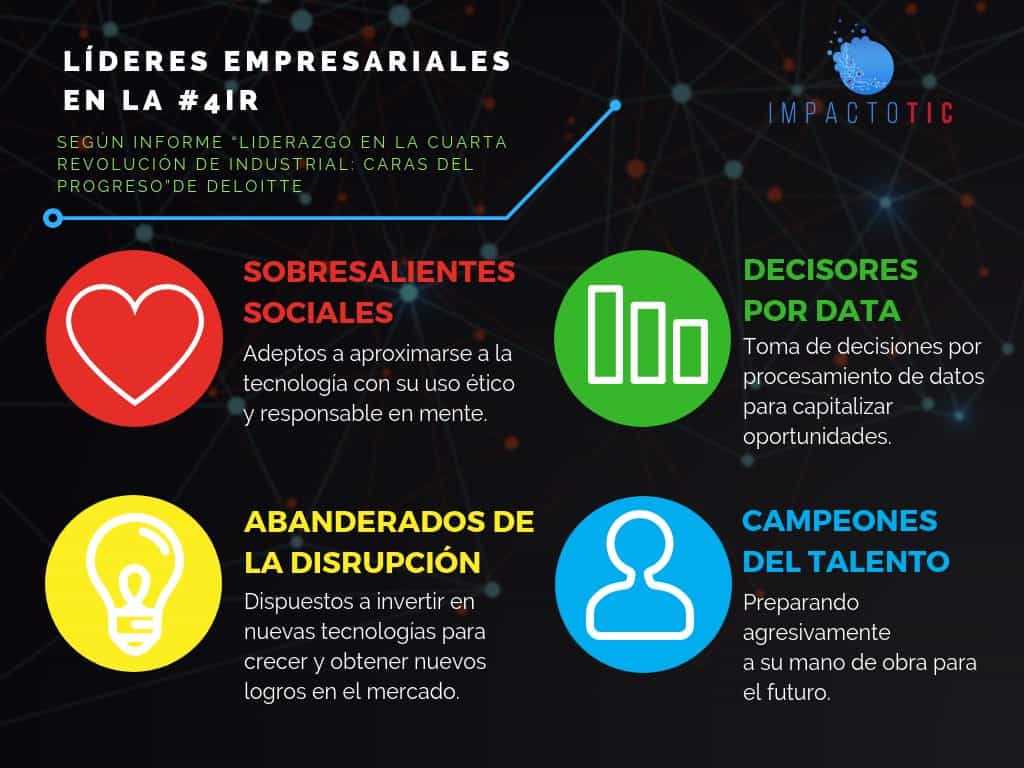 Knowing how to administer and manage the information generated in production lines should be in the DNA of companies. It is only there when you can talk about taking advantage of data, taking value out of information, venturing to take advantage of technologies and trends such as Cloud Computing, the Internet of Things (IoT), Big Data and others so mentioned in this 4th Revolution. Industrial.
However, every day millions of data are generated that by themselves do not produce any transformation in companies. It is necessary to be able to discriminate the useful and work with it to get all the possible performance. Technology is required to achieve this.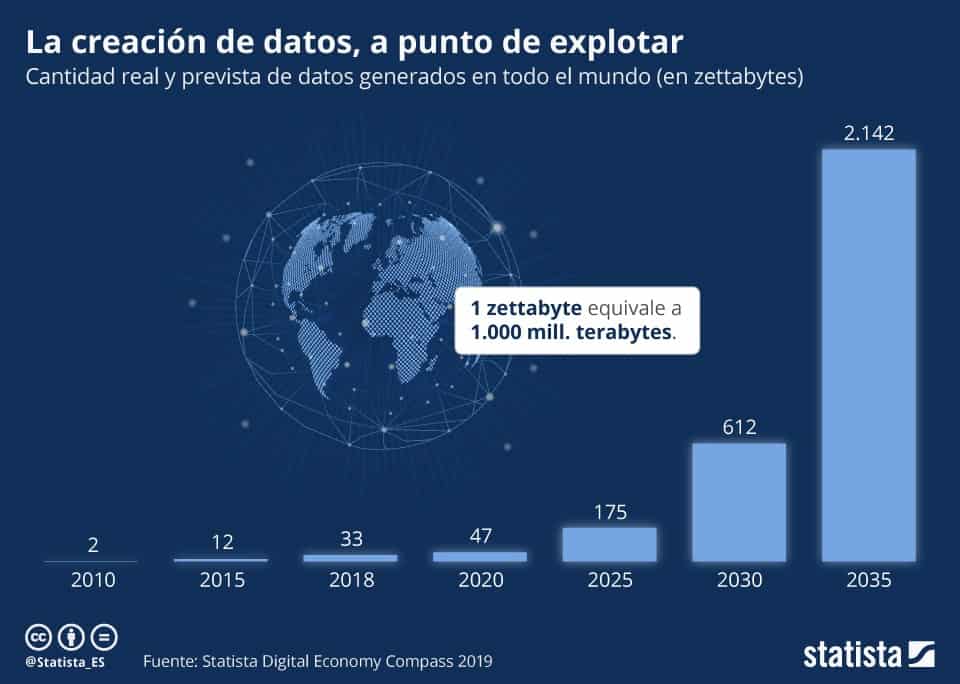 The ways of working they also create new productivity challenges. Gone must be the view that a person sitting in a position for 8 or more hours a day is a productive person. It is no secret that this translates into the popular saying 'you get paid to warm up your job'.
A person can be more productive from their phone, from home, through a video conference or while having coffee with their computer in action. But for these scenarios to be positive, workers need allies, tools that allow them to do well what they are good at. Paradigms changed!
Bogotá is one of the cities with the most hours worked in the world. On average 2,357 hours a year are worked in the capital of Colombia. Is this a good thing or not? What is the use of working so many hours? Is productivity reflected? #Telecommuting pic.twitter.com/6pEqCDYiw5

— Impacto TIC (@ImpactoTIC) June 13, 2018
And there comes another challenge: the staff, the talent or the human capital, whatever you want to call it. Today's companies are more aware that they need diversity in their work teams, which does not only refer to men and women, but to diversity in every sense: religion, race, place of origin, skills and what may come to the head. Multidisciplinary teams are more productive.
Up-to-date equipment is too. And with "updated" we refer to teams with members who have new skills, who know information management (data scientists), who take any traditional area to another level, who are not 'only' professionals in some generic career, but who focus on something specific, knowing and understanding the changes in the world. Technology advances fast, humans cannot be left behind; companies less. The agility to transform is non-negotiable.
On the other hand, we can not fail to mention automation, that more than a reason to fear is an opportunity. Automating processes translates into agility (what a person did in hours can now be done in minutes) and in the use of resources (that people who work do in what they excel at). And to meet the challenge of automation, technology is necessary.
So the chain of challenges continues. How to make everyone productive? Offering them tools (what is necessary for each one to bring out the best in themselves), allowing them to work according to their abilities and experience, not punishing their curiosity, strengthening communication and interaction with each member and giving space to new work methodologies. (Scrum, Agile, Design Thinking or any other). That each member of the organization can manage their processes is vital.
Connect and collaborate
Today, a connected phone is easily anyone's office. Connectivity also saves time and makes it productive, because instead of spending 1 hour out and one hour back to attend a half-hour meeting, you can make video conferences, sharing everything you need.
And here collaboration is essential, both within organizations and outside. Incredible products and services are being born from the alliances that are transforming sectors. Why is entrepreneurship still going strong? Because it feeds on collaborative communities, which support each other to grow together (something similar to the culture in youtubers, for example: between all of them they strengthen their sector, not everyone walks their own way).
Being able to share information, projects and activities in a connected world is a must for any company and person. But having accompaniment is also, because there are many things that come into play and without proper advice, what seemed like a very good thing may not turn out as well as expected. Each challenge to be taken must be accompanied by guidance and support, because ultimately it is learning and experiencing. Companies need allies who understand the changes in the world and help them navigate this Industry 4.0.
Programs and applications
Several times in this text we have said that technology is necessary to implement the aforementioned strategies. But technology as a means, not an end. In this order of ideas, companies must have tools such as a CRM (customer relationship management) to manage the relationship with customers, a project manager to streamline processes; a messaging application with the necessary features and security for a company; analytics platforms; solutions marketing, file design and management are just some of the needs of a company today.
On previous occasions we have told our audiences that Impacto TIC you are working with Zoho applications, a developer of productivity and collaboration tools whose products we have talked about in other articles, and that they are one of the options offered by the market for companies of all types and sizes. Here you can find more information about the company and its products.
The tools used must be aligned with your processes and strategies and must be a support for the cultural change that current transformation processes imply. Does your company have what it takes to respond to these challenges?
Photo: created by rawpixel (freepik) .es