In October, many events, forums and conferences return in person to satisfy an audience and a technology industry in need. October comes with spaces for various audiences: from events for IT professionals to fairs for the most geek. We encourage you to take note and schedule yourself for some of this month's hottest virtual and face-to-face events.
VMworld 2021
Date: From 5 to 7 in October
Modality: Virtual
It is one of the most important events of the year for IT professionals. It is also the place where the people and organizations that create the digital foundation for technology and business transformation come together. During 3 days, attendees will be able to connect with the most advanced technologies from VMware, an important company that develops software virtualization. In addition, those who choose to attend WMworld will have the opportunity to learn about the company's new technology solutions, hear the perspectives of VMware executives, immerse themselves in educational and technical content, and interact with experts from across the industry ecosystem.
This year, technical sessions will be offered focused on business that will be broadcast live and under the modality on demand. Also, this time there will be greater interaction with experts in sessions such as 'Meet the Expert' and 'Tech + Tutorials'. Also, business and technical sessions have been scheduled covering new product announcements, innovative technology, and T300 sessions designed for IT professionals to improve their skills.
Further information: There are 2 passes to attend VMworld 2021. On the one hand is the General Pass, which is free and guarantees several hours of live content and under the modality on demand. On the other hand, there is the Tech + Pass that costs $ 299 and has been specially designed for those who want more interaction with the experts. On this link You can register at no cost and if you want to know the agenda, click click here.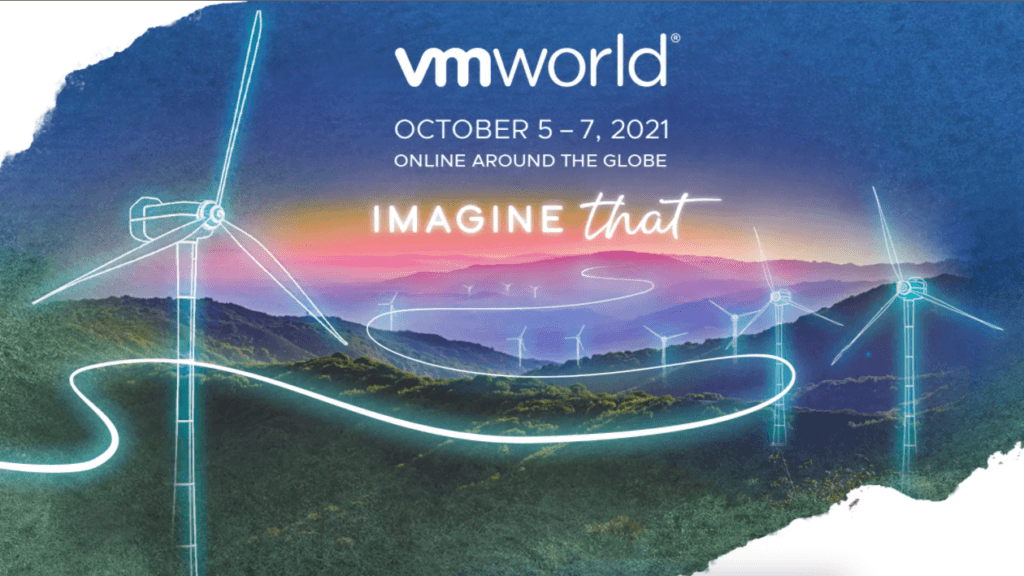 Colombia 4.0
Date: From 5 to 7 in October
Modality: Virtual and face-to-face in Barranquilla (Puerta de Oro events center)
It is the largest event for digital content and IT industry in Colombia. This year, Colombia 4.0 seeks to be the platform for small, medium and large companies to enhance their technologies around data analysis, cybersecurity, artificial intelligence, mobile applications, programs website, video game development, animations, among other areas. The event has an agenda made up of keynote talks, workshops and conferences given by great national and international exponents of these industries.
Colombia 4.0 will also have a commercial exhibition and a business roundtable in order to update, make the national industry more competitive and publicize the country's potential. Animation made in Colombia will also be the protagonist of the event, since 2 national animated films called Tumdama and Arará will be presented. Last year's version had the participation of 243 experts from 14 countries and 82.582 attendees. On this occasion, companies such as Telefonica, IBM, Sony and 343 Industries will participate.
Further information: Colombia 4.0 is a free event with access for people who connect from anywhere in the world. See the full agenda at this link and if you want to register click here.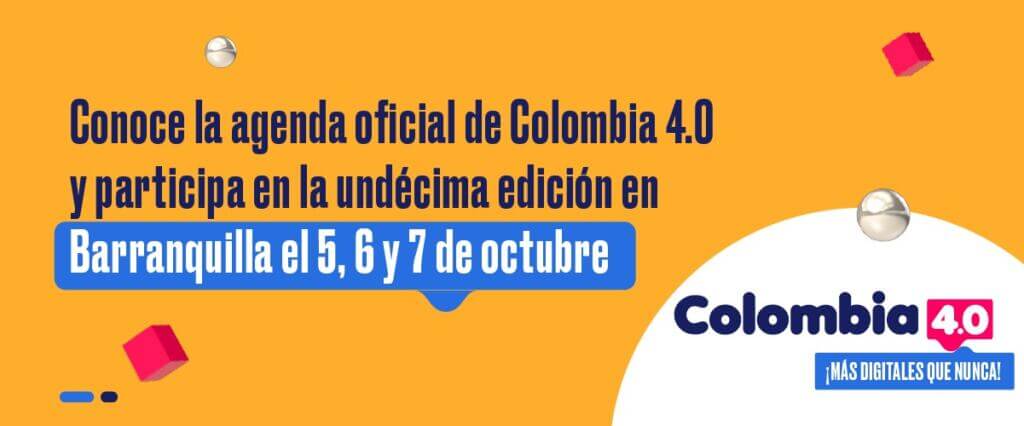 Adobe Creative Cloud
Date: October 7
Type: Virtual
Time: 11 am (Colombian time)
'Empowering creative professionals through integrated tools' is the name of this Adobe Webinar that will talk about the day-to-day processes seen in an agency, workflows and how Creative Cloud makes processes more efficient , productive and profitable. In this event, a study carried out by Forrester Consulting will be announced, which shows the need for collaborative work to optimize processes in work teams through the use of tools.
The event will feature a panel of experts made up of Joana de Quintanilha, VP and principal analyst for Forrester; Beatriz Perdomo, Adobe's marketing director for Latin America and Juan Pablo Forero, creative director of Contenidos El Rey. On this link you can register to participate in the free event 'Empowering Creative Professionals Through Integrated Tools', hosted by Adobe.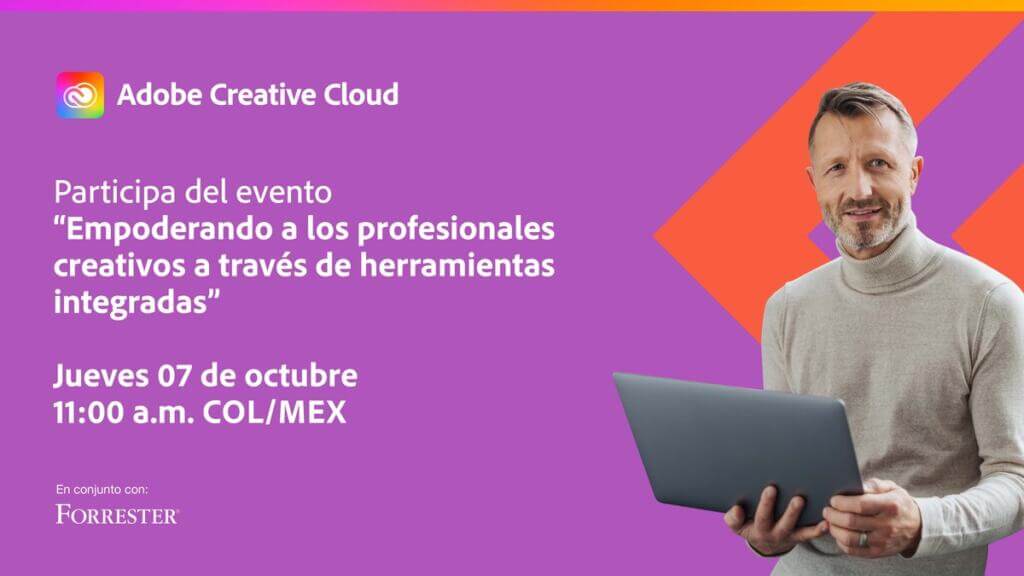 Red Hat Forum 2021
Date: From the 13 from October to the 4 from November
Modality: Virtual
It is a series of forums on open source technology that the American multinational will hold for IT professionals around the world. Red Hat forums bring together open source experts from around the globe to deliver dozens of sessions focused on key trends, best practices and the latest technologies in areas such as Big Data, Internet of Things, IT modernization, cloud and devices. mobiles.
At each of these forums, you can access presentations, detailed technology implementation sessions, conversations with industry experts, hands-on labs, live demos, networking, and more. This year there will be Red Hat forums in South Korea, Japan, India, China and Taiwan. On this link you can get more information about each forum.

IT sector: A look at the industry that moves the world
Date: October 14
Time: 9:00 am (Colombian time)
Modality: Virtual
It is an event held by Impacto TIC that will develop high-impact journalistic content around the current state, trends and opportunities of the IT Sector. This will be a space for companies specialized in business technology to tell their stories, advances and innovations; share the knowledge of your leaders; and show their cases or success stories. Some speakers who will be part of the event are Ana María Salazar, Ruta N project manager; Edgar Helou, country manager of AWS Colombia; Juan Carlos Villate, country manager of IDC Colombia and Laura Rodríguez, operations director of Axity Colombia.
Further information: This event is free and you can register at this link. The tag to follow the conversation is #Sector IT.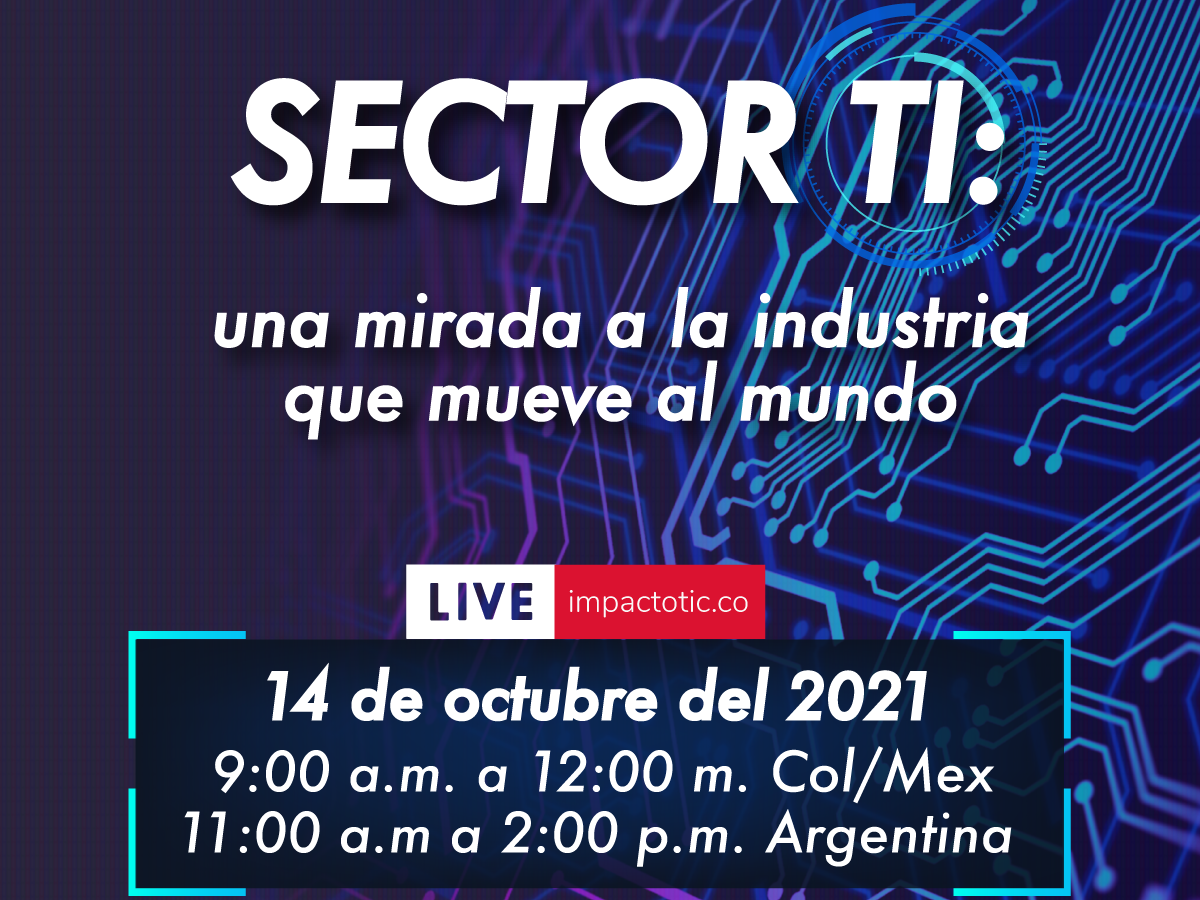 Sofa: 'The exhibition'
Date: of October 14 to 18
Modality: Face-to-face (Corferias)
The Sofa returns this year in person with a new bet called 'The exhibition'. This version of the Leisure and Fantasy Hall will be focused, for the first time, on the exhibition of geek objects and will have the following museums: museum of fantastic events, museum of clothing, museum of video games, children's experience, gallery of modern art and impossible sculptures.
Corferias will have the implementation of biosafety protocols that have the certification of the international seal 'Certified Check-in' from the Ministry of Commerce, Industry and Tourism. Likewise, the Sofa will have a strip ticket system to control capacity, monitor and provide a safe experience for visitors and exhibitors. You can purchase your entry tickets at this link.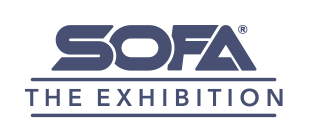 Latin American Congress of Digital Transformation (CLTD)
Date: From 18 to 28 in October
Modality: Virtual
The eighth edition of the Latin American Congress of Digital Transformation will have the participation of regional governments, regulators, international organizations, academia and the industries of the digital sector. This year, CLTD 2021 will focus its discussions on economic recovery through digitization, the development of the digital economy, industrial transformation and digital inclusion.
In this congress, activities will also be developed to delve into new technologies, connectivity, innovation and the challenges and opportunities of digital transformation for governments, regulators, companies, citizens and academia. The event will feature the participation of Maryleana Méndez, executive secretary of the Inter-American Association of Telecommunications Companies; Victoria Beckman, director of regional security for the Americas at Microsoft; Ryan Johnson, Viasat Director of Global Government Affairs and other guests.
Further information: En this link you can see the full event agenda and here You can register at no cost to attend the congress.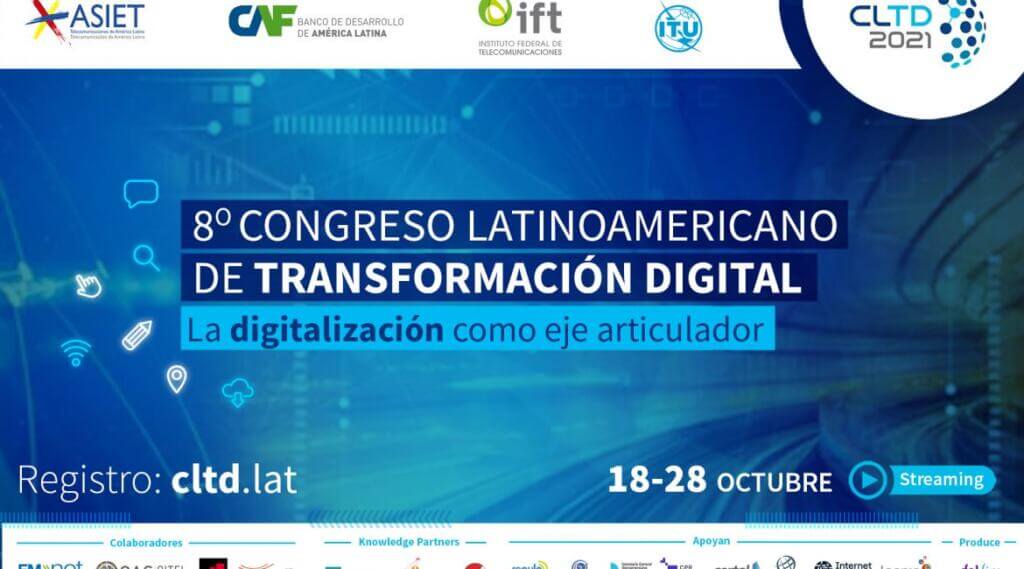 Digital buildings: Building spaces of today of tomorrow
Date: October 20
Time: 10 am (Bogotá, Mexico City and Lima time)
Modality: Virtual
It is a seminar organized by Panduit that will address the trends around digitization, environmental care, health and generational change, and how they are transforming the architecture and construction industry. The event will feature experts in technology, architecture, construction and real estate management from Colombia and Mexico, who will share their perspectives on how to create collaborative spaces and design more sustainable buildings. Likewise, the different ways in which technology is changing people and organizations will be made known.
This is a special edition of 'Solutions Wednesdays', a monthly cycle of virtual conferences that Panduit conducts for its clients and business partners in Latin America. This seminar will have speakers such as Guillermo Ortegón, Panduit's account manager for Colombia; Trino Sánchez, consulting partner of Arquit; Fredy Gallego, infrastructure coordinator at Arquitectura & Concreto and Arturo Bañuelos, executive director of JLL México. Registration for the seminar is free and can be done through this link.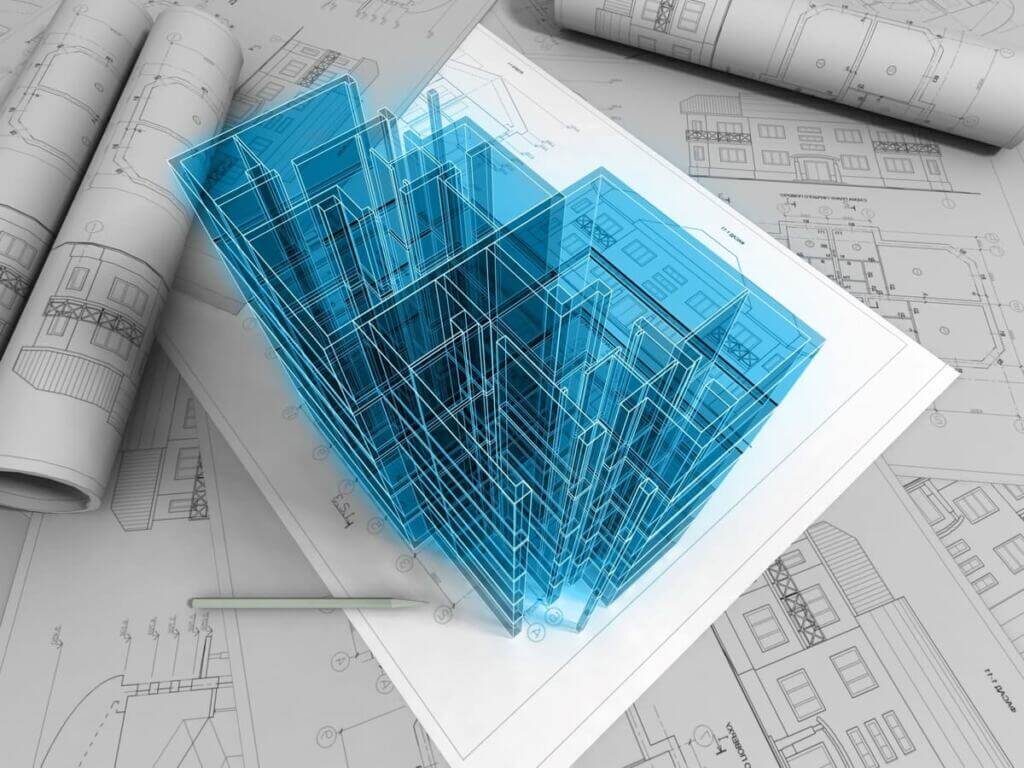 Latam Fintech Market
Date: From 20 to 22 in October
Modality: Virtual
This is an event that, for the third time, will bring together the industry players fintech region of. This version of the Latam Fintech Market (LFM 2021) will expose the trends, challenges and projections of the sector in order to open the door to new players so that this market continues to grow. The LFM 2021 is aimed mainly at people who are part of sectors such as technology and finance, and will seek to make visible the role that the sector fintech is having on a global scale.
This year, the event will have 3 main spaces. The first will be an academic agenda where the most relevant issues in the world will be addressed fintech and its lines of business. The second will be a commercial exhibition where companies and clients linked to the sector will be able to offer their portfolios of services during the day. Finally, the third moment will be focused on the networking with the main players in the sector, such as company managers fintech, financial and technological.
Further information: LFM 2021 is an event that has a cost and offers 2 types of tickets, one for the general public and one for the members of Colombia Fintech. On this link You can know the event agenda, register and purchase your tickets.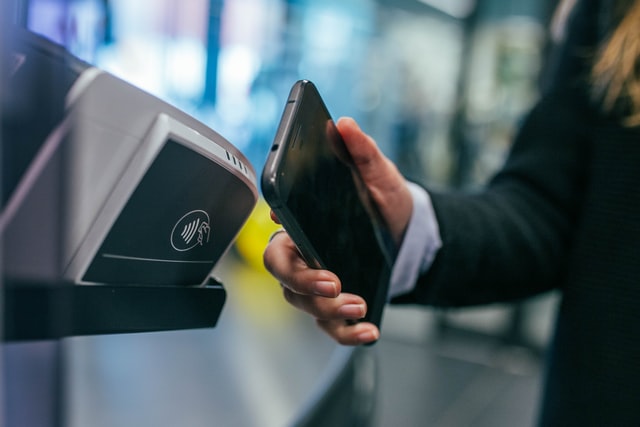 Mobile World Congress: Los Angeles
Date: From 26 to 28 in October
Modality: Virtual and face-to-face at Los Angeles Convention Center
The city of Los Angeles, in the United States, will host a new version of the Mobile World Congress (MWC) with the purpose of discussing trends, developments and public policies around mobile technology. This year the emphasis will be on 5G technology, Internet of Things connectivity, the telecommunications cloud and disruptive innovation. The MWC 2021 Los Angeles version promises to be the most innovative tech event in North America and is well known as one of the most influential connectivity events in the industry.
Some companies that will participate or have executives in this MWC will be Amazon Web Services, AT&T, IBM, T-Mobile, Disney, Facebook, Rakuten, Samsung, SpaceX, Vodafone, among others. In addition, conferences will be held with executives from companies such as Boston Dynamics, Verizon, GSMA and IBM. Here You can find out the complete agenda of the event and in this link you can register.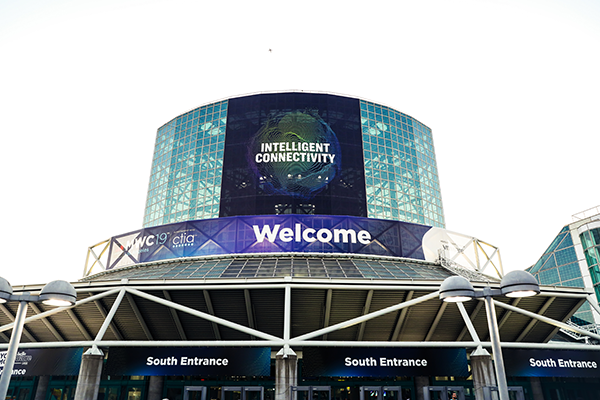 ---
Photo: Sincerely Media (Unsplash)