"I feel happy when I do my works, when I write poetry and paint pictures. I also feel happy when I look at the blue sky, look at the open sea or meet wonderful people."
Yayoi Kusama
Her name may seem unknown to some of us, but this Japanese artist is one of the most influential and interesting women in contemporary art, with a career spanning more than sixty years. Transgressive, visionary and totally authentic, Yayoi Kusama is the powerful voice of a female artist who knew how to make her way in a world ruled by men and a conservative culture. She, at 93 years old, is a unique testimony of a career marked by a quality that is worth analyzing on this occasion: creativity.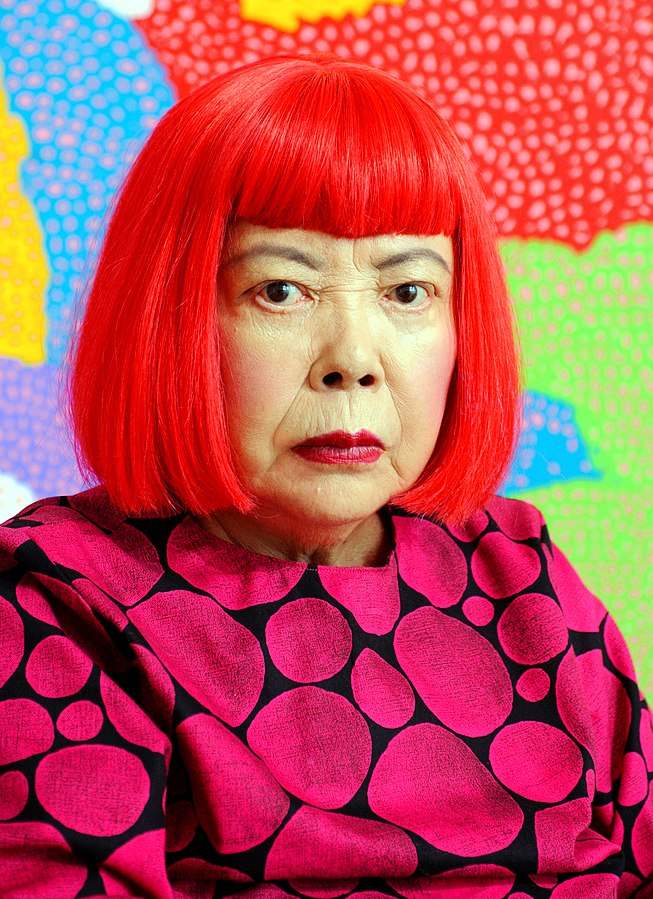 Kusama was born in Matsumoto (Japan) in 1929, into a traditional Japanese family. Yayoi studied traditional Japanese art, but not finding his interest there, he moved to New York at the height of Art-pop. Traditional Japanese culture and conservative artistic standards restricted his creative flow. Therefore, always looking for the new, Kusama explored new horizons in an art full of novelty, minimalism and femininity. Art installations (a concept that was just beginning to gain popularity at the time) was his biggest platform. Through it she was able to explore infinity through mirrors and developed what would become her personal brand and artistic style: polka dots. In something as simple as a succession of points, Kusama discovered her greatest artistic power, because, as she says, "the points are solid and infinite. They are a way of life. Sun, moon, stars… there are hundreds of millions of points. Every human being is also a point".
His work was in the shadows for several years until it acquired a new popularity in the 60s. From that moment on, at the age of XNUMX, Kusama established herself as a fundamental female reference in contemporary art, receiving various decorations and awards, both in her own nation and in the United States.
Now, the creativity that Yayoi explores is an artistic manifestation of a quality that we can apply in our lives, whether we are artists or not. What really is creativity? There is something mysterious and sublime. Why, if we are told this word, do we think of painting, sculpture, writing, cinema or any other art form? These are some of the many fields of creativity, but not the only ones. In our lives we can be creative when we seek different paths, find solutions to problems or undertake new projects in our companies, with our brands or personal aspirations. Really, creativity is a power and it is energy, because it is what allows us to turn ideas and desires into realities without feeling imprisoned by the traditional or conservative.
I wonder if we are not creative when we want to improve our lives and we look for a way to do it. Here I see Kusama's moles, because it is not necessary to be creative on astronomical levels to find that well-being we seek, but from a point we can find that infinite path, as a minimum daily action. It is important to keep in mind that creating something does not happen from scratch, nor does it have to be something never seen before. For example, we know the points in the sun and the stars, but Kusama takes those already existing points and makes something new. We can do the same creatively, learning and adapting what we see to our style, creating something new, advancing along a path that is authentically ours.
The creativity of the Tiger is to invent good paths, good relationships and a good life. We take it to art, but also to our profession, our family or in general to the projects we have. There is creativity and power in everything. Seeking creativity hand in hand with ingenuity drives our improvement.

Never forget that a Creative Tiger is a highly inquisitive and powerful person!
---
Main Photo: Tracey Wong en Pixabay