The transformation and evolution of banking in Colombia, and in general of its financial system, is an undeniable fact. Currently, our country ranks as one of the most advanced in terms of Technology and Innovation in Latin America.
As an example, currently Colombia is the third country in the region to regulate issues with a high degree of innovation such as the so-called 'Open Finance', only after Brazil and Mexico. Also, in the country there 16 million simplified or electronic accounts and 73% of operations are carried out through digital channels. Similarly, significant progress has been made on issues such as Fintech, crypto assets, cryptocurrencies and cybersecurity, among others.
That is why, Impacto TIC the independent digital media with the greatest influence on issues of Technology, Innovation and Science in Colombia and Rate Analitik, the third most read economic medium in the country, held the Hangout 'Transformation, innovation and smart regulation: the future of banking'.
invited as Alejandro vera, technical vice president of Asobancaria; Andrew Torres, sales manager for Ecuador and Colombia of SAS; Fernando Vegas Cueto, director of business development at Huawei cloud Latam and Lina Maria Jaime, a professional expert in Digital Transformation from Asobancaria, analyzed the future of banking in Colombia in the midst of an accelerated digitization process.
With a view to the realization next week of the 56th edition of the Banking Convention, these are the most outstanding reflections on the future of banking in Colombia:
Walking to a new bench
Alexander Vera from asobancaria highlighted that at the next Banking Convention there will be a combination of traditional banking issues, strictly financial, and new disruptive issues that have to do with the new era of Digital Transformation, Technology, Innovation and Sustainability, among many others.
"This combination of issues reflects the new approach to banking in Colombia. A bank that works to offer new tools to our clients in matters of Technology and Innovation to offer more and better services".
Although he highlighted the level of digitization of Colombian banking, with 73% of digital operations, Vera stressed that progress towards Digital Transformation is constant. "The world changed and Digital Transformation and sustainable issues made us change".
As technical vice president of Asobancaria, Alejandro Vera highlighted the climate of expectation, but also of optimism, that exists in the banking sector ahead of the first formal meeting with the new government of Gustavo Petro.
The importance of digital transformation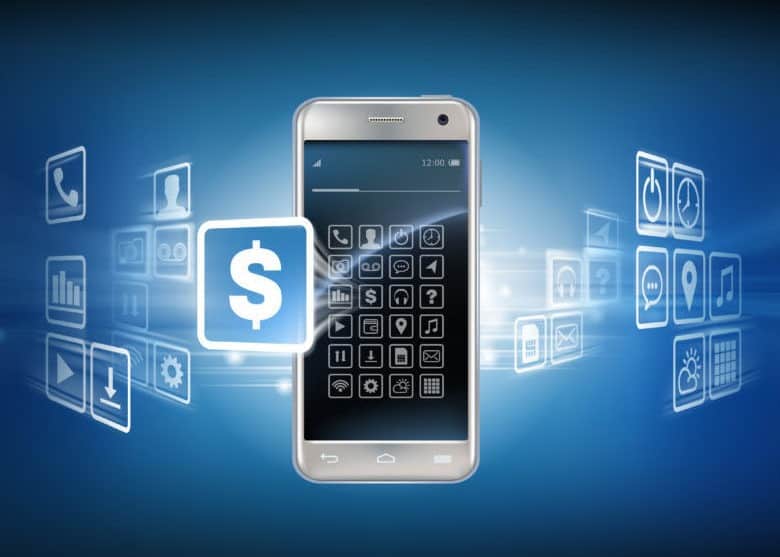 Lina María Jaime, an expert on this matter at Asobancaria, highlighted that banking is currently at a point of no return in the process of adopting new technologies with a clear objective: to meet the demands of the new digital consumers.
"Technology has generated a change in consumer habits that are increasingly informed and demanding in which it has to do with new tools. From these elements we have to generate new strategies to create new products that respond to the needs of this new client", Assured.
In this process, he stressed, increasingly advanced digital solutions are the fundamental tool to meet customer needs. "As a bank, we constantly try to materialize innovation to adapt to the transformations in the world. There is still a lot to do and explore, but we are on the right track".
The cloud as a tool for change
Fernando Vegas Cueto, director of business development at Huawei cloud Latam, rightly highlighted the importance of tools such as the public cloud for technological development and digitization of banking in Colombia and in the world.
"Huawei accompanies the transformation from physical banking to digital banking around the world. Our contribution is to provide the vehicle, a fundamental tool such as the public cloud so that financial institutions can adapt to the new digital era and offer more and better services to its customers"Vegas assured.
He highlighted that new tools that have emerged within the financial sector, such as Fintech, have totally changed the landscape of traditional banking, which has had to adapt by also offering new and innovative services.
"It is no longer simply about offering the possibility of doing operations over the Internet or having a virtual branch. The new global reality requires highly innovative tools that allow efficient management of Data to offer better digital services that make life easier for people".
According to Vegas, if a traditional bank does not have the tools to develop the Digital Transformation process, Huawei offers these tools, thus becoming a fundamental part of the process. "In addition, we contribute our global experience due to our presence in several countries to advise a bank on the best alternative on the way to digitization".
AI and advanced analytics against fraud
Andrés Torres, sales manager for Ecuador and Colombia of SAS, He highlighted how his company also offers innovative tools that use Artificial Intelligence (AI) and advanced analytics to attack serious problems inherent to Digital Transformation, such as fraud and money laundering.
"In the entire process of Digital Transformation, initiated several years ago by banks around the world, companies like SAS play a very important role by developing AI tools and advanced analytics that respond to the increasingly sophisticated threats of fraud. banking and money launderingTorres pointed out.
He added that data management is very important in all Digital Transformation processes and that is where SAS offers solutions for managing risk in financial operations.
"Speaking in terms of innovation, we will soon release a book on bank fraud, risk management, neobanks, Open Banking, inclusion etc and how AI and advanced analytics can help manage these growing risks".
According to Andrés Torres, money laundering accounts for between 2 and 5% of world GDP, which makes it a global problem that has to be combated with highly innovative and effective tools such as those developed by SAS.
He also highlighted that his company conducted a survey of financial entities in several countries, thanks to which it was determined that a quarter of those surveyed have a clear intention to invest in Digital Transformation.
If you missed this Hangout, you can see it in its entirety on the Youtube channel of Impacto TIC
Featured Image: Flirck