Microsoft Inspire, the Redmond giant's corporate event, took place at a crucial time for the industry and for the world at large. While the demand for cloud services explodes unprecedentedly, Microsoft wants not only to be a good ally, but to become the best of them for the more than 40.000 companies in its business network.
This is precisely why Satya Nadella, current CEO of Microsoft, summed it up like this during his welcome conference: "We want to be the best partner for our partners." With this vision in mind, Microsoft Inspire 2021 took place virtually, highlighting some of the best advancements the company will make on some of its most popular products, such as Azure and Windows.
Windows becomes 365
One of the most anticipated announcements was the introduction of Windows 365. Following in the footsteps of Office 365, Microsoft plans to offer Windows services hosted directly in the cloud. In simple terms, Windows 365 allows users to do streaming from a Windows computer in any web browser, and it will be able to be used in computers or mobiles from next August 2 for companies and businesses.
Although Microsoft previously had Azure Virtual Desktop, the ability to run Windows directly from the cloud is a new service to Windows 365. This functionality is important as it allows macOS, Linux, and even iOS and Android users to access Windows from anywhere. According to the company, Windows 365 will be easier for businesses to deploy, reducing dependency on Azure engineering expertise.
Although the company did not reveal details of all the configurations it will have, Microsoft showed that one of its prices will be $ 31 per month per cloud computer. This subscription provides access to a computer with 2 CPUs, 4 GB of RAM and 128 GB of storage. This, however, is not the cheapest version, as Microsoft also plans to offer virtual machines with 1 CPU, 2GB of RAM, and just 64GB of storage.
According to details delivered these days, Microsoft has in its sights industries such as education, services, call center and the work in the cloud. It does not stop there, and the Redmond giant is also offering very capable computers with 8 CPUs and 32 GB of RAM designed for content creators, engineers and software developers. According to them, this service saves long-term costs in maintenance and use of hardware.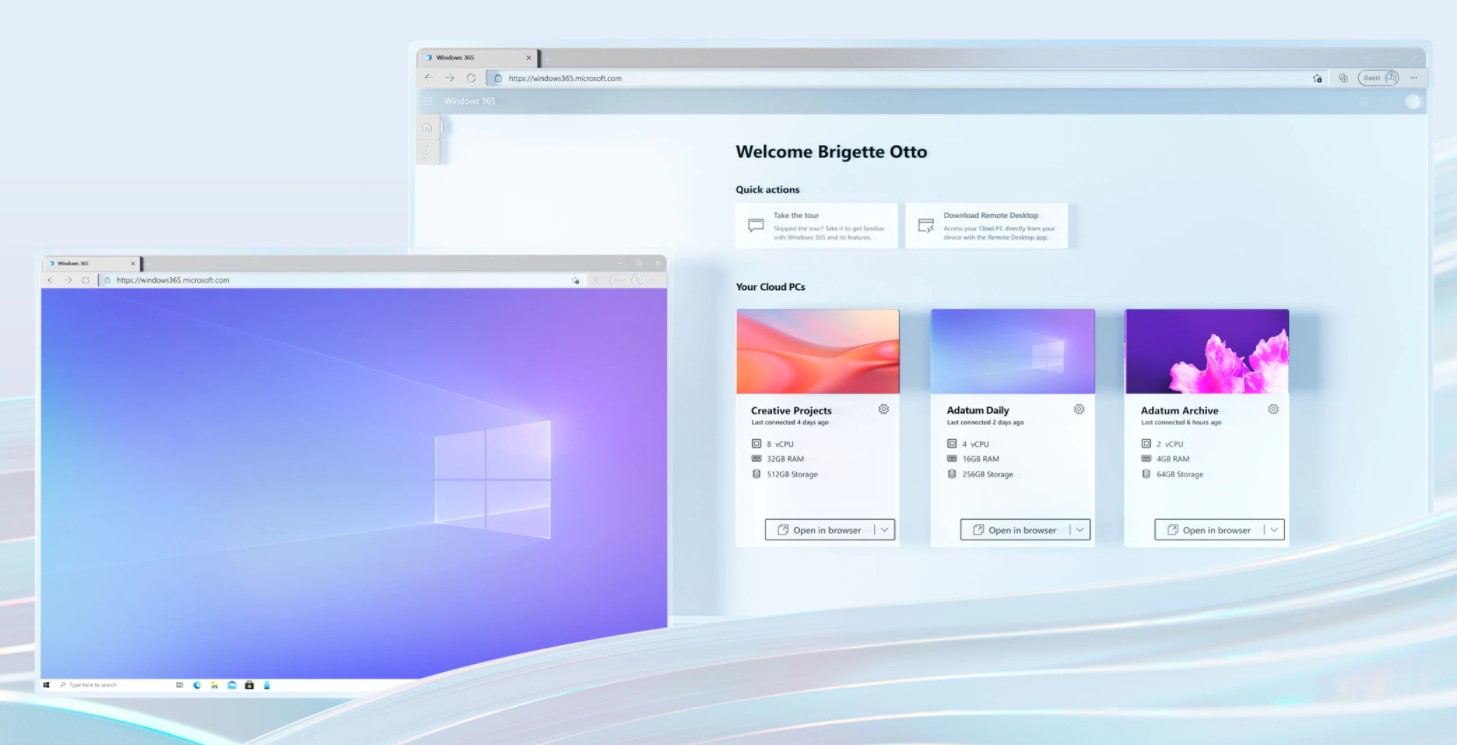 With Windows 365, Microsoft closes an important cycle in its move to the cloud. Although there are no details for individual users yet, Microsoft continues its philosophy of offering services like Xbox and Windows on as many devices as possible. regardless of the platform preferred by the user. With such a service you could, in theory, run Windows on an iPad, which certainly opens up many possibilities.
To close, Windows 365 will be offered first with Windows 10, but it will also complement Windows 11 when it is officially launched in the second half of 2021.
A holistic view of security
Since the cloud vision is so important to Microsoft, it is not surprising that much of this vision is also concerned with what security will be like in an increasingly connected world. According to Nadella, Microsoft is the only company that can offer such a complete security portfolio, and that today integrating different security solutions is not effective.
What differentiates our approach is organizing identity, security and compliance, as well as managing devices, into an interdependent set that extends protection to all data, devices, identities, platforms, and clouds. The Microsoft cloud is the only cloud with the best security capabilities in its class and in its environment.
Satya Nadella, CEO of Microsoft
Nadella stressed that Azure technologies, as well as the new Windows 365, are built from the foundation of an architecture called zero-trust. This type of security architecture is based on the fact that there is no implicit trust given to tools and people, and that everything must be authorized or authenticated. Since partner companies will need to entrust their data to the Microsoft cloud, it is important to have these fundamentals clear.
This, in addition, is also intended for a juncture where cyber attacks become more organized and robust. In fact, the company has stressed in recent days that the recent attack on SolarWinds was crafted by no less than 1.000 engineers working systematically. This attack infected more than 18.000 companies with malware silent, and became one of the most devastating and sophisticated.
With the accelerated move to the cloud, and with Microsoft being one of the biggest proponents, security announcements are welcome. In a security environment, one of the main problems is achieving the integration of tools, and it is essential that cybersecurity is viewed from a holistic and more general point of view.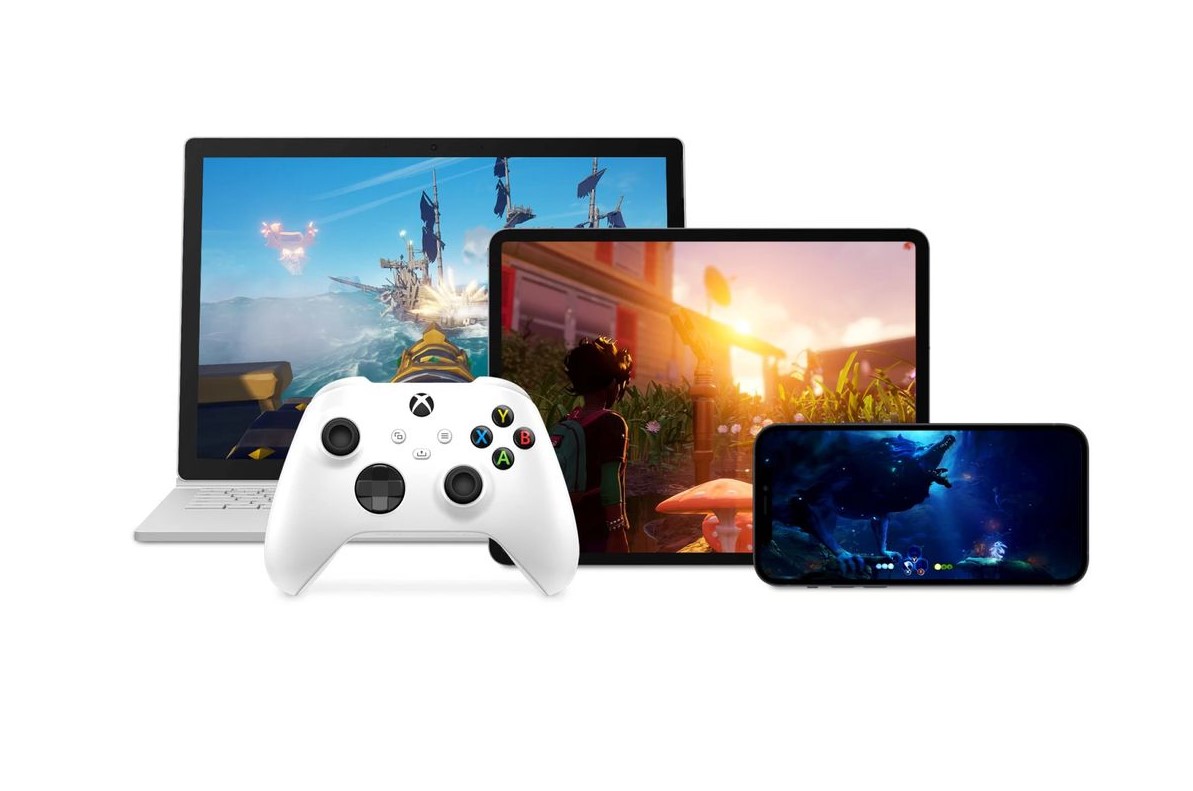 Microsoft's optimistic vision of the future
Although for many Microsot continues and will continue to be a software company, today the giant is more focused on cloud technologies. Even more importantly, Microsoft stands out today as one of the most valuable names in the technology industry for becoming an enabler of Digital Transformation.
"What we are doing is anchoring ourselves in the customer journey"said Omar Abbosh - Microsoft's vice president of corporate solutions - during Inspire 2021. He added: "It's making sure we're super focused on the industry, and it's investing alongside our partners to help them engage with us to drive growth for our customers.".
This shift to the cloud is not only prevalent in services like Office and now Windows 365, but also in consumer-only product lines. This is precisely the case with Xbox, Game Pass and Xbox Game Cloud - its video game streaming service. As in other markets, for Microsoft the true value is that its users can access its services regardless of location or platform, beyond tying them to its ecosystem.
For a Microsoft that used to have monopoly issues with the US government and that for years stood out for being a closed platform, This opening under Nadella represents a major change in the company's vision. Their commitment has been well highlighted at Inspire 2021, and will surely set the direction for the company for years to come.