CX means customer experience in English and encompasses the customer's experience with a brand and its different points of interaction as service channels, blogs, social media, site website and support, among other things. Regarding the customer experience, This September 15, an event will be held in which the latest trends in customer experience and there will be an answer to what consumers are looking for from companies.
It is an event organized by the American company Freshworks, which specializes in creating technology for the work of IT staff, customer service, sales, marketing and other fields.
This event is the ideal space for companies to learn to gain the trust of consumers and focus on their needs in the shortest time possible. In the current post-pandemic scenario, consumers show less loyalty to brands, since they are not only looking for products and services, but companies that provide them with good experiences and that allow them to save time.
The new challenges of the CX has the slogan 'CX, whoever responds first wins' and will provide the possibility of learning to understand customers, explore what is the return of a CX strategy, what are the best tools and methodologies to improve the customer experience and more topics of interest . It will also feature presentations, success stories, technological solutions and even round tables.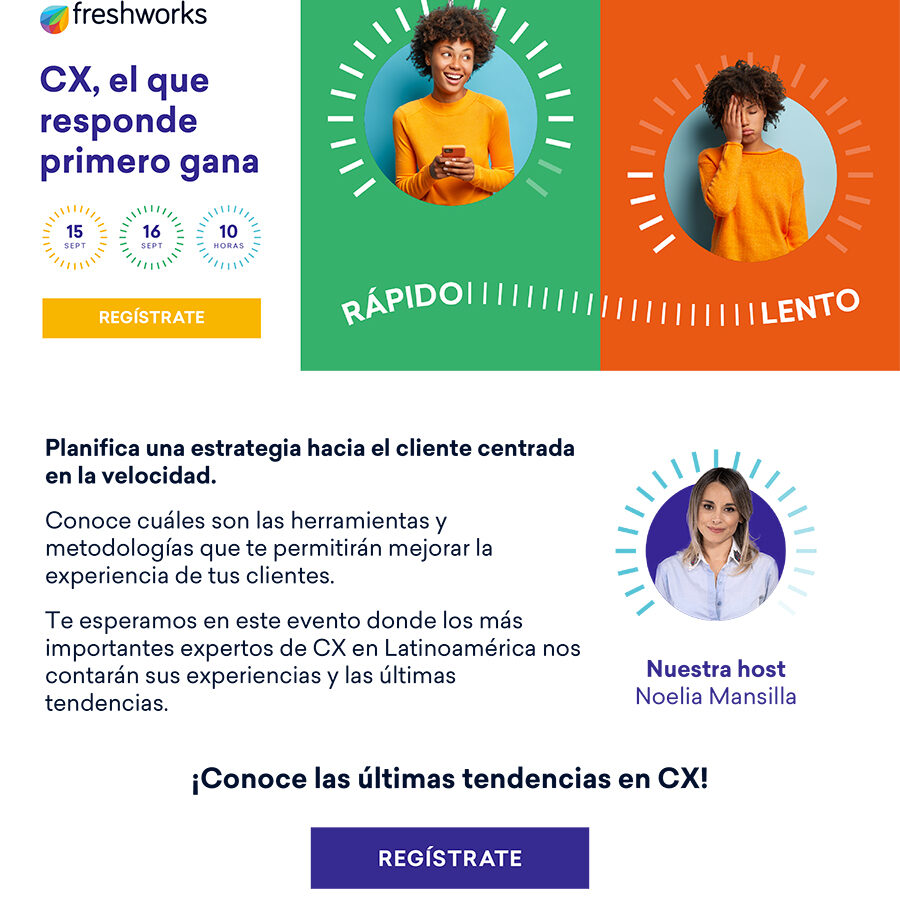 The event will be conducted by Noelia Mansilla, an expert in customer experience and cultural management, which with its 20 years of experience will promote the discussion and exchange of experiences with the guests. This year there will be luxury speakers such as Oscar Jearn, from Scania Peru; Emmanuel Sanders, from Profuturo México; Adriana Fu Vivian, from Facebook Latam; Fernanda Rodríguez, from Novartis México, and Nicolás Talkowski, from Itaú Argentina.
If you want to know the answer to questions such as what is the role of empathy in the creation of experiences? How to internalize active listening in all areas of the organization? And how can you help your clients shorten paths? You can register for the event for free at this link.
---
Main image by Patrick Tomasso en Unsplash