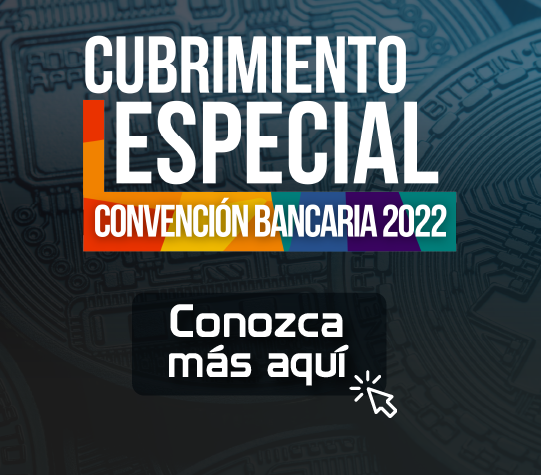 The digital transformation has been opening space in the region and, above all, in Colombia through important changes in the financial system, with services and opportunities that involve new users, who are forming part of a more inclusive and dynamic ecosystem.
This same advance is being exploited by cyber attackers, who are threatening the security of users at a micro level, and companies and institutions at a macro level, who must manage the detection and prevention of fraud, as well as possible cybersecurity risks in general.
For example, IBM's X-Force Threat Intelligence Index 2022 report highlighted that the top type of attack in Latin America in 2021 was ransomware, accounting for 29% of attacks, followed by corporate email compromise. (BEC, for its acronym in English) and the collection of credentials, both with 21%. With these numbers, according to the IBM report, Latin America is the region with the highest rate of BEC-type attacks. On the other hand, according to the IBM report focused on companies on the continent, "the exploitation of different vulnerabilities represented around 18% of attacks in 2021, which shows the biggest problem for companies: limiting vulnerabilities to a minimum" . In addition, the same report indicated that in Latin America the manufacturing industry (22%) was the most attacked in 2021, followed by the wholesale and retail sector (20%) and the financial and insurance sector (15%).
In Kaspersky's annual report "Threat Landscape in Latin America 2021", it was found that, in many cases, companies did not achieve digitization in an adequate way, since, in most companies, remote access technology required for the Home Office is not protected, leaving entities exposed to different cyber threats. Colombia is the second most attacked country in the region, with 1.8 million attempts, only behind Brazil, where 5 million were registered. In addition, the report also managed to recognize that, in Colombia, 87 infection attempts are generated per minute.
We know that trust in security is the key on which the development of technology focused on innovative and interconnected financial products in open banking must continue to be built, on which we can include payments in real time through any device, or using biometrics or cryptocurrencies, in constant innovation, aiming at greater inclusion.
The state stakes
In this line, the Colombian State has worked on legislative initiatives in favor of a regulation on open finances such as Decree 1297, which modifies Decree 2555 of 2010, one of whose objectives is to promote competition, inclusion and efficiency in finance. provision of products and services, while making it possible to better profile users by financial entities, and develop better strategies and alliances with entities from other sectors.
Additionally, this decree seeks to continue with the development of the electronic payment industry through the regulation of the payment initiation activity, since the regulation is strengthened so that entities continue to distribute products and services that allow them to add value and strengthen its competitiveness.
However, achieving safe open banking is achieved by complying with cybersecurity and cyberdefense policy guidelines, which prevent, coordinate, attend to, control, generate recommendations and regulate cybernetic incidents or emergencies to deal with the threats and risks that threaten against it.
For this reason, financial entities have been strengthening their digital channels, using services that allow users to identify their behavior and, in the event of a behavioral deviation, identify fraud attempts and, consequently, reject the connection or the transaction.
Finally, it is vital to continue constantly promoting the education of citizens in cybersecurity matters; In this way, we will be focusing on generating the trust that allows greater inclusion and development of the financial system for the good of the country.
Image: Flickr
This content is the result of the alliance between Impacto TIC, Valora Analitik and the sponsors of the coverage of the Banking Convention, and respect the criteria of quality and veracity of all our journalistic content.