Only one person in 10 on the planet can enjoy clean air, according to WHO data. Polluted and toxic air is responsible for between 25% and 33% of deaths from heart attacks, strokes, lung cancer and other respiratory diseases.
"We know that air pollution is the main risk factor for environmental health worldwide«.
Susan C. Anenberg, lead author of the study Estimates of the Global Burden of Ambient PM 2.5, Ozone, and NO2 on Asthma Incidence and Emergency Room Visits.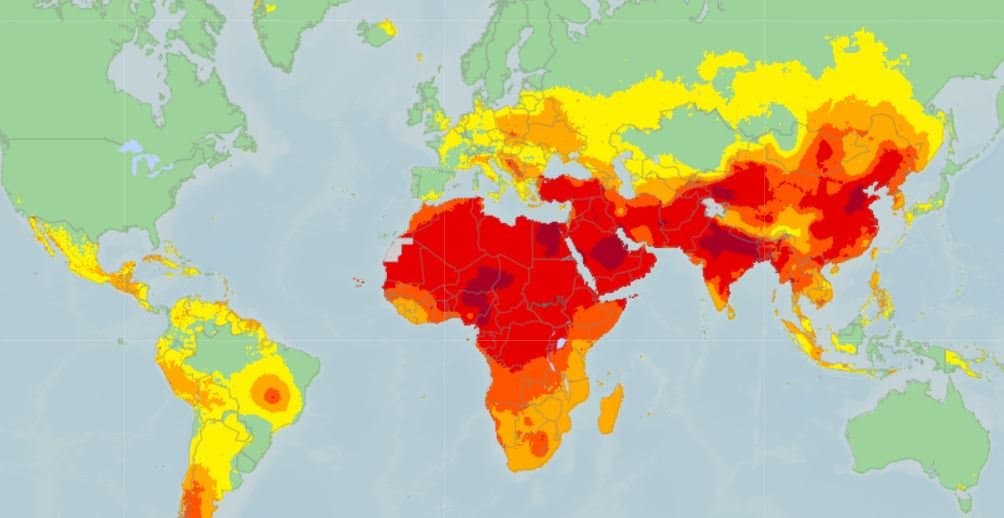 Global organizations such as the WHO, national, local and even citizen initiatives are striving to make more pedagogy about the importance of air quality and health impact, in all types of populations. Well «neven AIDS, tuberculosis and malaria together cause as many deaths as dirty air ", highlights Weather in his special 'Air pollution: a murderer is on the loose'.
It is in this scenario that hardware and open source appear as tools to measure air quality, raise awareness and promote actions to reduce its contamination.
---
Note: Air quality guides
The WHO includes four common air pollutants in the document 'Air quality guidelines': particulate matter (PM), ozone (O3), nitrogen dioxide (NO2) and sulfur dioxide (SO2). Particulate matter is defined as PM10 and PM2.5, very fine particles that are imperceptible to the human eye. Both particles reach the lungs damaging health. And the main source of PM emissions is road traffic, particularly from diesel vehicles.
---
Raising data on air quality in Bogotá
Daniel Bernal, an electronic engineer, worried about air quality in Bogotá approximately 2 years ago and months later he began to measure it on his own. Back then, he was using sensors and posting his findings on Twitter. Over time, it became popular in the Zona Franca program, which was watched by Antonio Vanegas, «Application and systems expert», as described by Bernal, who had also been working on the same subject through: CanAir.io.
CanAir.io is Una citizen initiative that was born in Bogotá, to monitor air quality through particulate matter sensors connected to a mobile phone. It is a collaborative effort enriched by citizen participation.
2. This example is good because the trip is very short and peaks of 145 ug / m3 can be measured in an hour of low traffic. I took the bus at Carrera 90 station and got off at the Minuto de Dios. With @canairq Measurements are much easier and it looks nice? pic.twitter.com/8uix8kUsYH

- Daniel Bernal (@danielbernalb) October 11, 2018
But beyond being a network of citizens, CanAir.io facilitates and promotes the use of technology and innovation to measure air, because through GitHub shares all the information and guides, necessary for citizens to build their own devices to measure air quality, which works through an app of the same name available on Android.

What this initiative seeks is power "Build a map that will allow us to know what we are breathing and how we can improve the quality of life", according to their official information. The idea is also to be able to contrast this information with the official figures.
In addition to being a more than timely solution - at a time when institutions seem to turn their backs and citizens are mobilizing in defense of air quality - it is also a useful and inclusive resource, because people do not need have engineering studies or similar degrees to be able to use it.
"If you draw, read, write or you are in a company or with a group of people who are interested in living in a healthy city, you can surely be linked."
What is the importance of initiatives like this?
The impact of these initiatives, although still low, is promising. As has been analyzed by different institutions, citizens are increasingly aware of issues such as the environment and they become a pressure mechanism. However, Beyond passion for the topic, initiatives such as CanAir offer a key and valuable element: data. The evidence of what there is.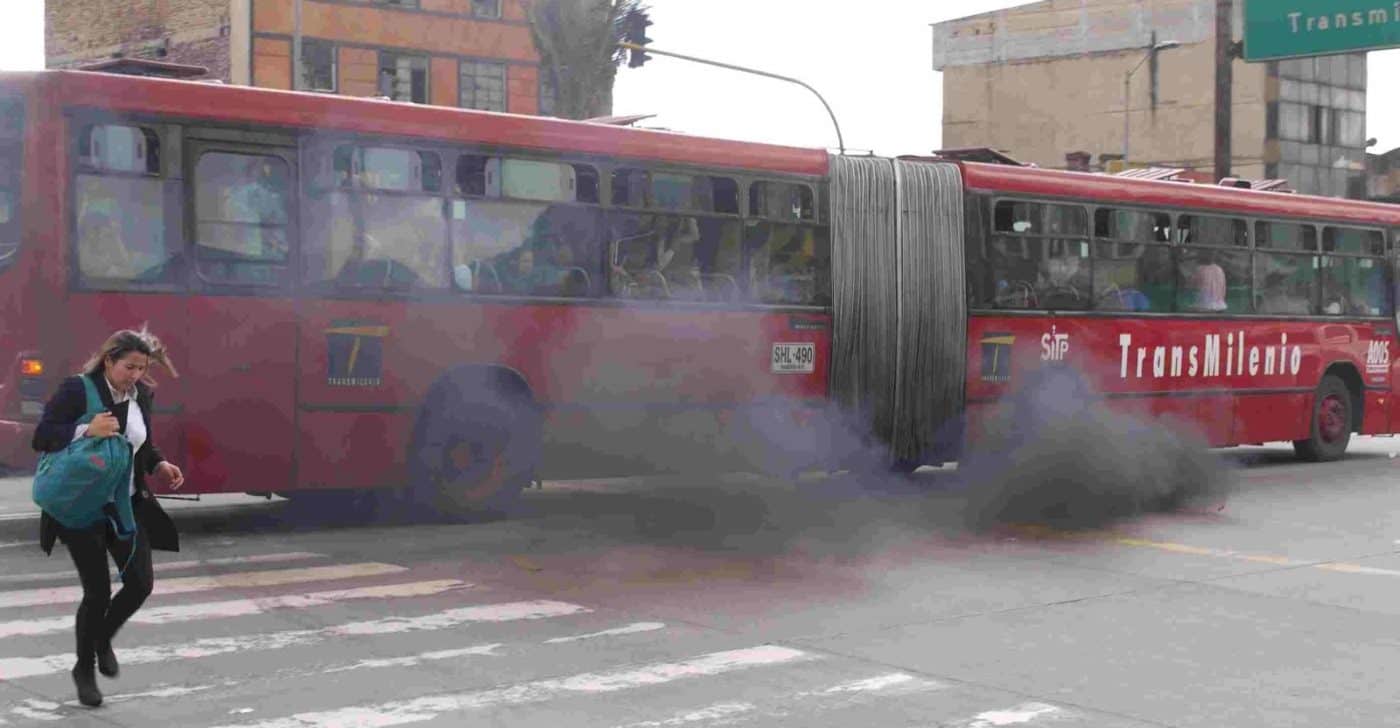 Bernal remembers the case of Mike Ceaser, founder of Bogota Bike Tours and author of the blog 'Mike's Bogota Blog'. He started recording images of the clouds of toxic smoke that the TransMilenio buses issued. Although the images generate a strong visual impact, they were not enough to push the awareness work around the subject further. Today, technology, innovation and science (ICT) «It strengthens us, because Mike had a way of showing the subject, but he had no inputs to collect data like those offered by these devices ».
For example, today they know that, from the monitoring they have done, one of the stations with the highest pollution rates is the National Museum, "On average it registers between 450 and 600 micrograms per 2.5µm cubic meter.", and unlike other stations these indices are constant.
CanAir has currently managed to build 20 people, on their own, to build their air quality monitoring devices. However, to collect more data and strengthen this citizen initiative, that is needed, more aware citizens who want to contribute.
In Colombia these initiatives, specifically for air quality, are still rare but they exist. In addition to CanAir there is Unloquer, who was born in Medellín.
And we began to put together kits to measure the quality of the. Air <3
Already some little one with 6 years old armed his, who encourages? pic.twitter.com/lZJoMhmbFX

- unloquer (@unloquer) October 13, 2018
Do you want to build your own device? In the place Hackers.io are all instructions in Spanish, with the list of materials and recommendations with what is necessary to do it. In addition to measuring air quality in Bogotá, users can collaborate in different ways. For example, if they are developers and want to help improve the application, it is only necessary to contact them.
And meanwhile…
As it is public knowledge, Bogotá will receive a new fleet of buses that run on diesel, and will be integrated into a system that, more than mobility, contributes pollution to the city and thereby deteriorates the health of citizens. In total 386 bi-articulated and 286 articulated will be Euro V diesel.
Although the district administration seeks to minimize the impact by proclaiming that the new fleet comes with "Technologies that will prevent the pollution in the city from being higher", probably something more effective would have been a fleet with clean energies, like the electric one. Bogotá could have made a qualitative leap towards a massive clean energy transportation system.
At the same time, there are other sectors that understand the importance of air quality, not for health, but for national goals. At the CAF Conference, Vice Minister of Business Development Saúl Pineda referred to the issue and assured that «quality of life plays a very important role when working on elements to improve productivity. " The mayor of Medellín, Federico Gutiérrez also intervened:
"One can have discussions of all kinds, but there is one thing in common that we all have and that is the air we breathe": @FicoGutierrez. The mayor of Medellín also says that in 2019 the fleet of the @Metroplus_SA by 100% electric buses. #ProductivityCAF ?? pic.twitter.com/oE1AeHR4G2

— Impacto TIC (@ImpactoTIC) 7 November 2018
Photo: José Muñoz (via Flickr, CC).