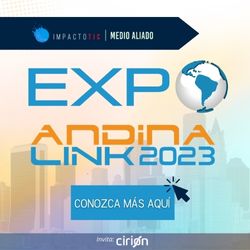 As part of Andean Link 2023, which took place from March 6 to 9, topics such as Smart Cities and environmental sustainability occupied a prominent place on the academic agenda.
Recognized experts on the subject of Smart Cities and Territories such as Alexander Ricardo Andrade, addressed various topics related to sustainability, including the importance of FIWARE iHubs.
What is Marso FIWARE iHUB?
According to the expert "It is an open innovation space where the public and private sectors, citizens and academia converge to test technologies and to pilot solutions for Smart Cities and smart industries."
We currently have 2 FIWARE iHUB In colombia: MARSO FIWARE iHub in Bogota and UPB FIWARE iHub in Medellin.
Environmental sustainability with FIWARE iHUB
Significantly These spaces have played an important role in terms of sustainability in cities, by providing solutions to not only social and economic problems, but also environmental ones with the help of technology.
"In terms of Smart and sustainable cities, it has to do with directing resources through innovation to be smart and sustainable"said Alexander Ricardo.
"How do we use what we have today to meet our needs without compromising resources for future generations. Now, with the Fourth Industrial Revolution we support those actions with technology", he added.
Now, a Smart City is the one that makes life easier for citizens, which is also of great importance to achieve sustainability results.
"There is a challenge in the country and that is that innovation can reach the different territories where it has not reached, and there the academy and the industry are fundamental to bring these capacities and that public managers can begin to make decisions based on data that is also a component of Smart Cities"Ricardo highlighted.
Small cities that inspire
In Colombia, large cities like Bogotá and Medellín have been advancing, but some small ones have not been left behind. Here are some inspiring cases cited by Alexander Ricardo:
Sogamous: "You have a LoRaWAN network, it is a network that allows you today to have Internet of Things devices for measurements of risk management variables: river levels, rainfall and other components that can save lives, save property and allow give social, economic and environmental development in better conditions".
Duitama: "It has been advancing in the exploration of mobility issues, understanding the types of vehicles that are passing through certain road corridors and also air quality measurements."
Paipa and Chiquinquira: "They intend to start counting people in the main square at tourist sites, why? To achieve tactical urban planning interventions (...) smart tourist destinations aim at social and economic development around tourism without affecting the environment".
"There is something very important and it is the convergence of knowledge and talents. When the data is in the territory and can be used, multidisciplinary knowledge is required and that is when the activists of the municipality begin to propose actions that contribute to sustainability".
Below is the interview with Alexander Ricardo Andrade:
---
Main photo: Andean Link 2023.