Creator Economy or Creator Economy, is a concept related to the transformation of content creators into digital entrepreneurs and the sale of products such as: online courses, electronic books or podcasts.
Social networks and digital platforms become the main channels to promote this content and create a community around it. Nevertheless, it is not enough to be creative to monetize these ideas, you need a work plan, perseverance, discipline and accompaniment to be successful.
It is estimated that currently 50 million people around the world are considered content creators, this economy is the fastest growing. But, How to monetize and finance these projects? What role do technology platforms play?
To guide people and companies on this issue, ICT Impact in partnership with Hotmart, a platform for the marketing and distribution of digital products, carried out the second Hangout focused on how to empower ideas through technology.
The talk was attended by Henry Safe, Sales Director for Latin America at Hotmart; Gustavo Astiazaran Elias, Head of Operations for Latin America de Kwai; Tatyana Arias, Entrepreneur, best-selling author, Mentor and Creator of the Financial Happiness system; Y Nadim Amin, Founder of Nadicomics.
Is creativity enough?
Although much of the essence ofThe Creator Economy is based on ideas and creativity, it needs a strategy, perseverance, discipline and clear goals. A large number of content creators started in this world without a focus on monetizing, but over time they have managed to be their own brand and business.
"The concept of 'influencer' has evolved, we have gone to a next level. Those people who have achieved an audience are seeing that they no longer only earn money waiting for other brands to contact them and depend on a third party, but they have seen that they can have their own business", indicatedto Enrique Segura, Sales Director for Latin America at Hotmart.
Creativity is essential, it is the hallmark of each creator. Tatyana Arias, eEntrepreneur, best-selling author, believes that in this world it is important to be authentic in what you do, "Authenticity is the best form of marketing". Even so, it is necessary to go further, both in the creation of content and in its distribution. Nadim Amin, cartoonist for Impacto TIC and Founder of Nadimcomics, in his case, as it is a job that requires immediacy, he must see and look for opportunities and generate networks that allow dissemination.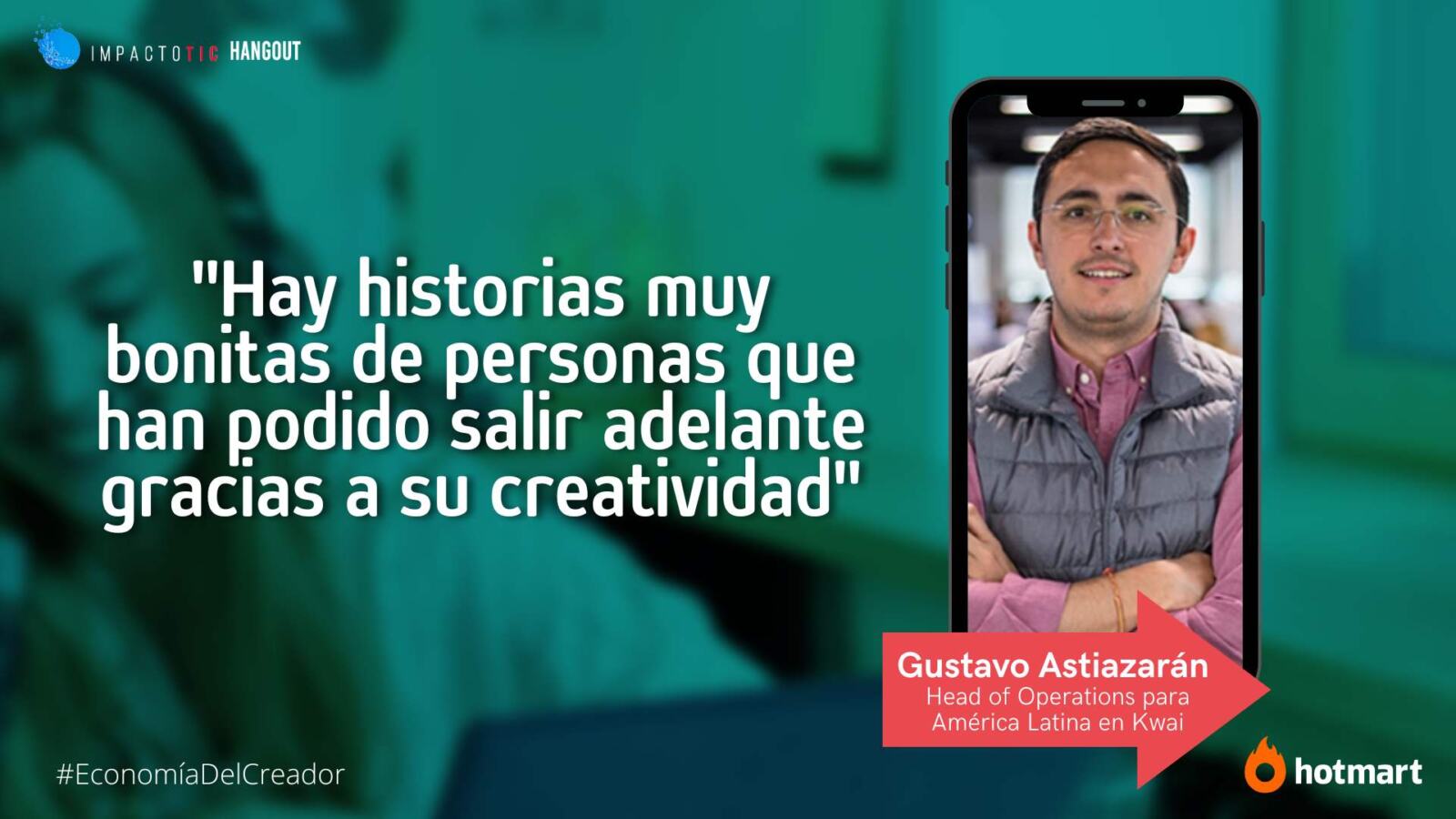 "Creativity is not understood by someone who has crazy ideas, but to be authentic and have a concept that defines you. But it can't be the only thing a creator tries to differentiate because the environment is highly competitive" complements, Gustavo Astiazaran Elias, Head of Operations for Latin America of Kwai. This is a technological platform that has thousands of content creators in the world. In his experience, "being a content creator has become something aspirational".
What elements make the difference?
In this industry there have been cases of people who start with great force but who after 2 or 0 years give up because they are not constant or do not finish the processes. Tatiana is an example of this, when she started in this industry 3 years ago, she realized the value that she has move to the same rhythm and need of the audience.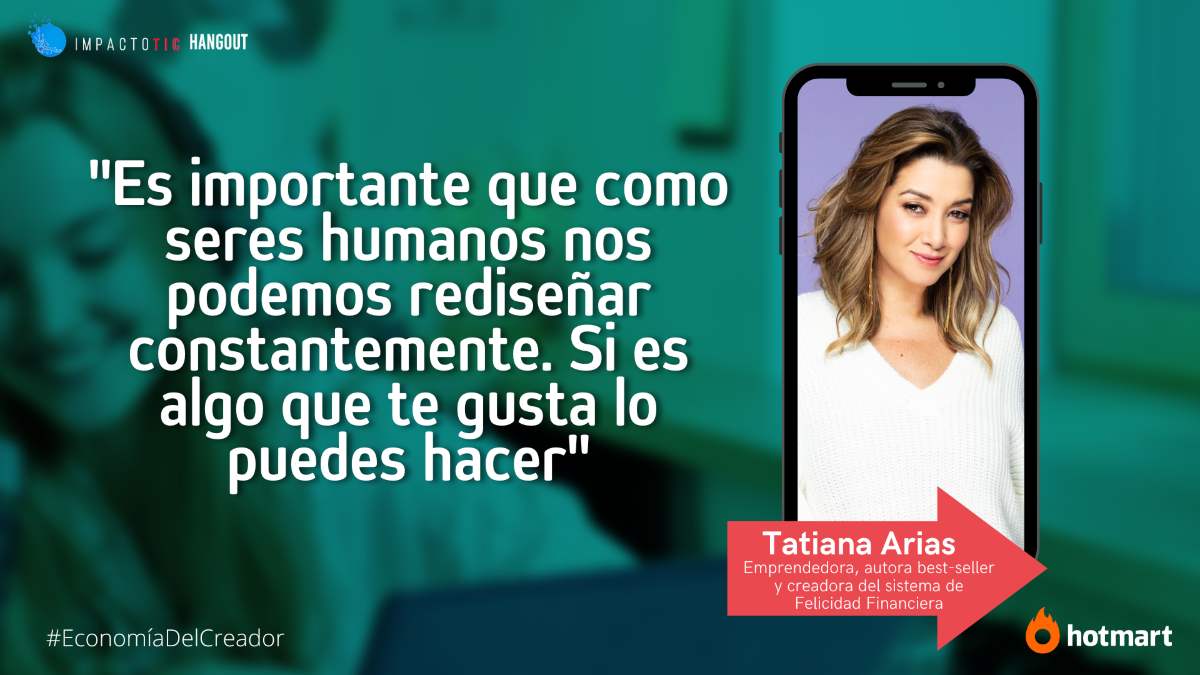 "The most beautiful thing about this business is how it can move with you, that audience moves with you. That authenticity and honesty is a fundamental part of the market. If you ask me why I've been here for 7 years, it's because I don't do this for money, but for service, money is an inevitable consequence of my service"Tatiana emphasizes.
This service and perseverance has allowed many people to find a job and lifestyle opportunity. In this industry there is room for all the ideas and talents that can be potentialized and find an audience, but they require a strategy and the right tools. For Nadím Amin, it is important to seek allies, "there are people prepared to lead us to that success, so that the content we generate is well managed and carried out with maturity", he affirms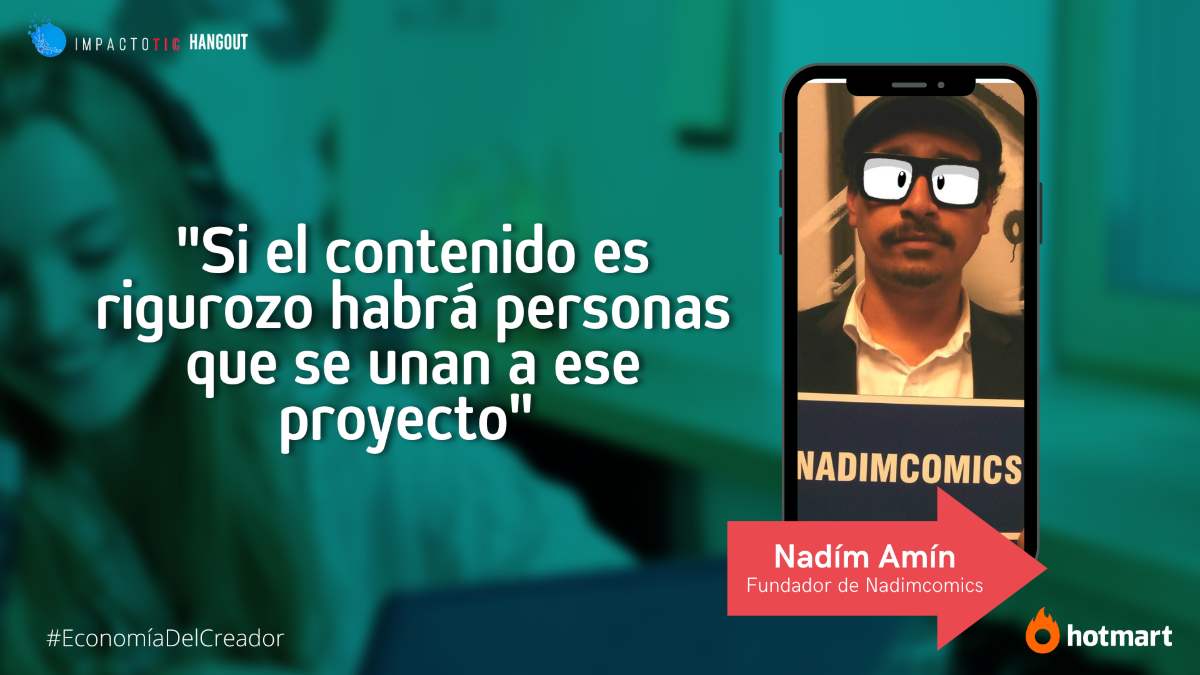 Platforms like Kwai are specialized in helping these entrepreneurs, providing advice and courses that guide creators."We work a lot with our creators through seminars, workshops, we always seek to provide them with the best practices so that they can evolve and improve their content. We see that those who take advantage of these spaces have the opportunity to stand out and get ahead", comments Gustavo Astiazarán Elías, Head of Operations for Latin America of Kwai.
Technology, a channel for expansion
For its part, Hotmart, in addition to helping to monetize this content, has a payment platform and mentoring that facilitate the work of both content generators and users. In the case of Colombia, they have an affiliate plan, which consists of people who promote the online courses of a creator in exchange for a commission.
"During the pandemic, Colombia grew a lot and became one of the world benchmarks for Hotmart in terms of affiliation. People earning money from home by promoting other people's courses, this is another way to generate extra income without having to appear on cameras", points out Henry Safe.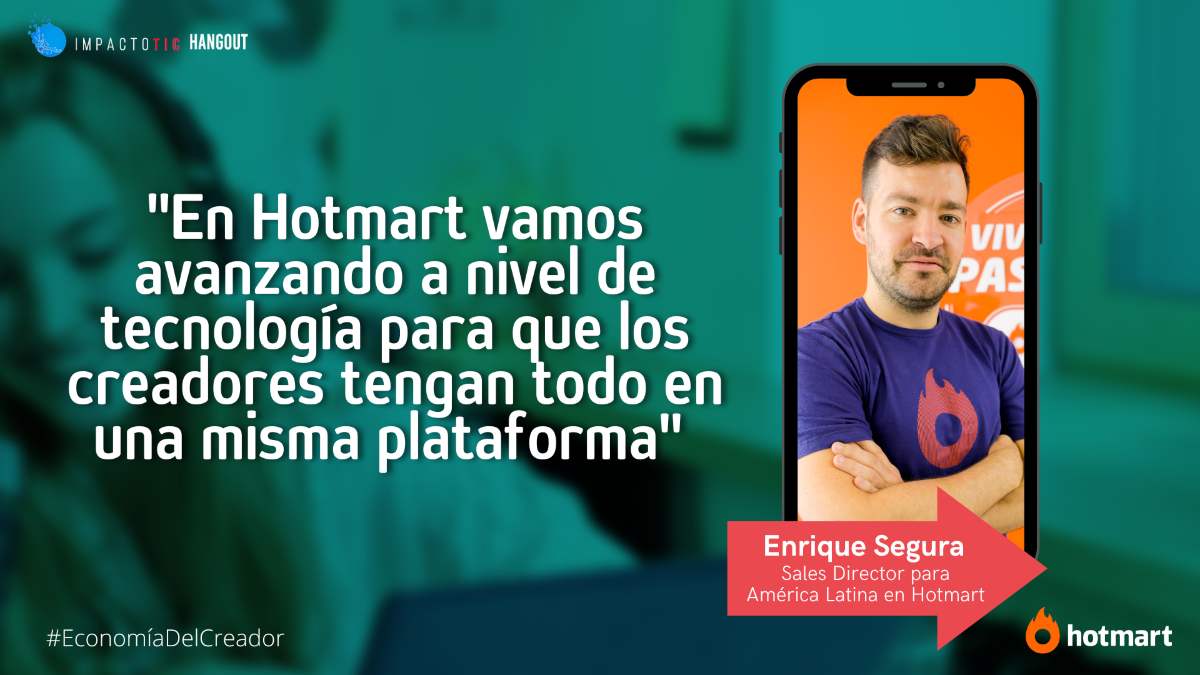 Kwai also provides its users with different technological tools to monetize their ideas, its algorithm allows anyone to generate income without having thousands of followers. "Our model does not differentiate between models and sizes of creators, your own creativity will determine your true success", emphasize Gustavo Astiazaran.
Currently there are thousands of possibilities for those who want to start in this industry, what before seemed like a hobby can now become a project and a business model. However, beyond ideas and creativity, it is necessary to leverage the tools that allow quality work and a whole strategy to be successful.
"Technology at this time is your best friend for everything you want to do, fulfill dreams, earn money, be your own boss, have freedom, etc", concludes Tatiana Arias, Entrepreneur, best-selling author, Mentor and Creator of the Financial Happiness system.
—
If you missed this Hangout, you can see it in its entirety on the ImpactoTIC Youtube channel
---
Lead Photo: George Milton of Pexels